Entertainment
Kyle Sandilands Wife, Girlfriend, Children, Net Worth
Australian Radio Host Kyle Dalton Sandilands is famous for his radio show and TV appearances...at the age of...his current girlfriend...married to his ex-wife Tamara...divorced his wife after two years... the second partner was Imogen Anthony...on welcoming children...with a net worth and salary of...his height, weight, and family details...if he was fired...his brother...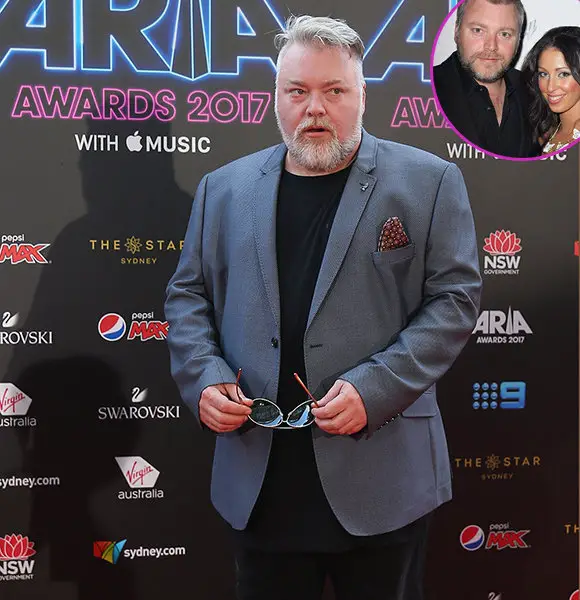 Kyle Sandilands is one of the most famous media personalities in Australia. He is a radio host and a TV personality. 
During his career, he has worked as a radio DJ for Australian radio station 2Day FM; he has also hosted the Kyle and Jackie O Show.
In addition to his radio career, he has also appeared on various reality TV shows such as Australian Idol (2003), Australia's Got Talent (2007), and The X Factor (2010).
Kyle's Past Relationships: Ex-Wife And Ex-Girlfriend
However, Kyle's career isn't the most interesting thing about him. The thing about Kyle that grabs headlines frequently is his private relationships. And he has had quite a history with few women.
The first woman that Kyle was involved with was his wife, Tamara Jaber. The couple got married on 26th September 2008 after dating each other for several years. And it was a lavish wedding which had crowns, belly dancers and VIP guests.
Another Australian Personality:- Does Emily Browning Have A Husband Or Still Dating Boyfriend?
But, the pair wasn't meant to last, and the couple, who had a spectacular wedding, had a similarly spectacular split. The ex-couple, who described their marriage as a 'disaster,' split in July 2010, just after two years of being together.
And after the split, entered Imogen Anthony. Just a year after Kyle divorced his first wife, he started to date Imogen in 2011, shortly after his 40th birthday.
And everything was going well with Imogen. The couple even wanted to get married and have children. In fact, during an interview with Richard Reid in February 2019, he even admitted that there was going to be another wedding soon.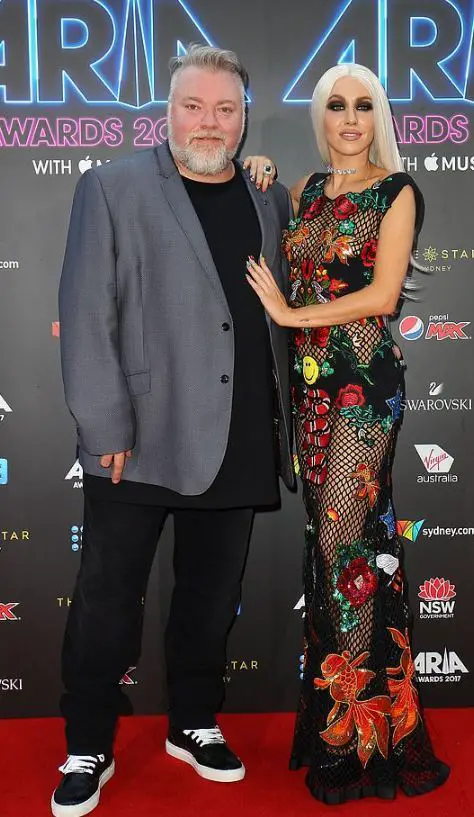 Kyle Sandilands with ex-girlfriend Imogen Anthony (Photo: Getty)
Imogen even went so far as to say that she wanted to have two kids with Kyle, along with a farm full of rescue animals on an Instagram post. The ex-couple even bought a cute bulldog in July 2019. However, the dreams weren't to be real for Kyle and Imogen.
In November 2019, after being together for eight years and dreaming dreams about having kids and getting married, Kyle broke up with Imogen. Kyle announced his split during his KIIS FM breakfast show in November 2019.
In the course of revealing the news, he also revealed that he and Imogen hadn't been living together for months and that their relationship had simply run its course. 
Kyle's Current Relationship
Kyle didn't take too long to move on from Imogen. There were already rumors about him dating his former assistant, Tegan Kynaston, during late 2019, right after his split with Imogen. (Tegan now helps Kyle run his company, King Kyle.)
The couple chose to deny the rumors for weeks. However, it seemed like they denied the rumors just to announce their relationship on a special occasion.
They revealed their relationship and confirmed the rumors at the same time during New Year's Eve. Tegan took to her Instagram to post a picture of her kissing him with fireworks in the background during the New Year 2020 celebration at the Sydney Harbour Bridge.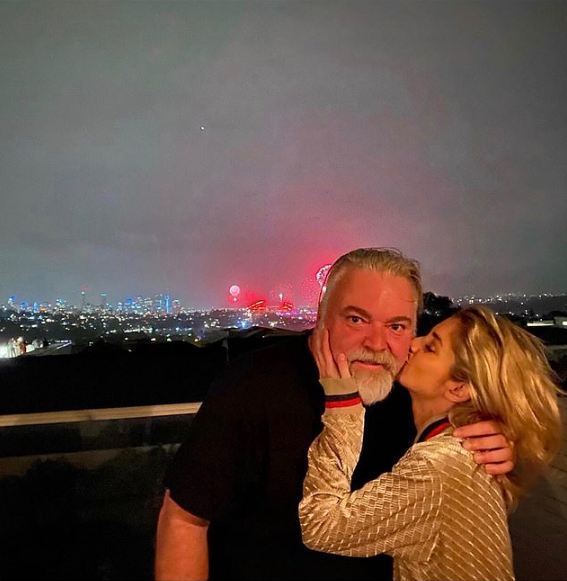 Kyle Sandilands with his girlfriend Tegan Kynaston on 2020 New Years's Eve (Photo: Tegan Kynaston's Instagram)
It has just been a few days since Kyle revealed his "occupied" status, and is possibly living with his newly-made partner.
Net Worth, Salary & Properties
Kyle Sandilands has enjoyed a successful career, both as a radio show host and a TV show personality. And this success has boosted his net worth to reach an estimated $6 million as of December 2019.
Despite signing a new contract with KIIS FM in July 2019, his salary figures are not known.
Another Radio Show Personality:- Openly Gay Dan Howell Coming Out Story & Parents Details
His massive properties add to his huge net worth. The celebrity owns a $5.5 million luxury Northern Beaches house. Similarly, he also owns various other properties in places such as Sydney and St. Ives and has been active in buying and selling properties over the years.
Interesting Facts: Age, Height & Family
Kyle was born on 10th June 1971 in Brisbane, Queensland, Australia.
His full name is Kyle Dalton Sandilands.
Kyle and his brother, Chris Sandilands, were raised by their parents, Peter Sandilands, and mother whose name is yet to be revealed. Kyle's parents divorced when he was young. Both his parents remarried, and his stepmother gave him the news of his father's death in March 2016.
The radio host stands at the height of 6 feet 1 inch (1.85 meters) and has been on a strict diet to control his weight.
In September 2019, protesters demanded the firing of Kyle from the KIIS FM job over his offensive comments about the Virgin Mary. However, he wasn't fired, and Kyle apologized for his comments later on.
Kyle is the owner and founder of KingKyle, a TV, Radio, Film, Music Production & Management company.