LaMarcus Aldridge is a known name among football fans...a legend in the sport...power forward for San Antonio Spurs...team captain of Portland Trail Blazers...stands with a height of 6 feet 11...mother and father were also tall...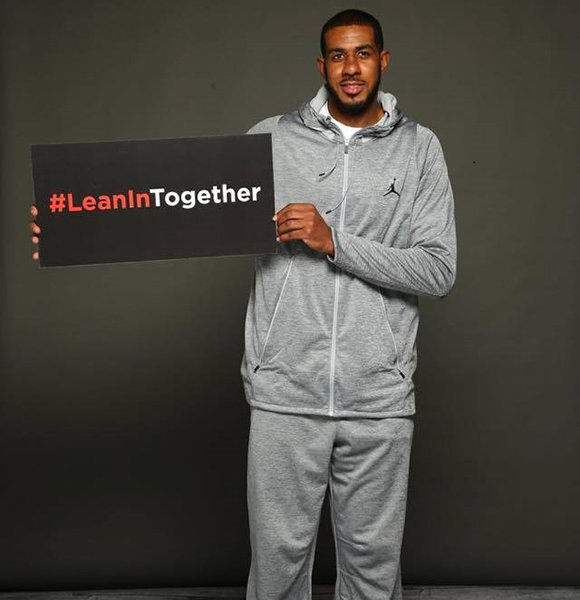 If anyone is familiar with basketball, they'll surely know LaMarcus Aldridge. But just in case, for the few that are unaware of the legendary sportsman; he is the power forward for San Antonio Spurs.
Best known as the team captain of Portland Trail Blazers, LaMarcus led the team to one of the best records in the Western Conference history during the 2013-14 season. 
LaMarcus Aldridge's Bio
Basketball players are tall; however, LaMarcus is in a different league altogether. He stands with a magnificent height of 6 feet and 11 inches (2.1 m) - he weights 109 kgs.
But, it is not luck that LaMarcus has been gifted with such astonishing physique; they come from his parents. His mother Georgia stands at 6 feet 2 inches while his dad, Marvin, has a height of 6 feet 6 inches.
LaMarcus Nurae Aldridge - aged 34 - was born on 19 July 1985. He spent his childhood with his older brother LaVontae in Dallas, Texas. 
Prmoising Player, New To Court :- Ben Simmons Wife, Parents, Siblings
As for his education, the ace player attended Seagoville High School, a public school in Dallas, Texas. While in school in 2004, LaMarcus managed to get named as the No. 4 best center and the No. 16 player in the states. 
Pursuing higher education, despite being drafted in the NBA, LaMarcus decided to go to college. He enrolled at the University of Texas after a conversation with the legendary NBA player, Shaquille O'Neal.
Split From Former Partner, New Girlfriend
Although LaMarcus maintains a successful career, the same cannot be said regarding his personal life. He has been a participant in a failed relationship in the past. The NBA star was romantically linked with Chelsy McDaniel. In late 2008, Chelsy became pregnant with LaMarcus' first child.
The player left a playoff match and flew to San Antonio to see his son's birth. Jaylen Lea Aldridge was born on the 23rd of April 2009.
LaMarcus Aldridge with sons LaMarcus Jr. and Jaylen Lea Aldridge on the 18th of June 2019 (Photo: LaMarcus Aldridge's Instagram)
Moving on from the past, LaMarcus has mended his heart and found someone new. However, he has kept this relationship away from the eyes of the media and is yet to introduce his wife-prospect. Nevertheless, from his relationship with his mystery woman, the basketball player has become a father to a second son. LaMarcus Aldridge Jr. was born in August 2011.
Career; Contract Details
After passing on the 2004 Draft, LaMarcus was again drafted in 2006 by the Chicago Bulls. However, before playing with the Bulls, he was traded to the Portland Trail Blazers.  
LaMarcus appeared on the court for the Trail Blazers for almost a decade (from 2006 to 2015). During his time with the team, he managed to get named All-Star twice. 
Signed New Contract:- Jabari Bird With Alluring Career Stats
In 2015, LaMarcus left the Trail Blazers and went on to join the roster of San Antonio Spurs. Initially, the ace had signed a four-year contract for a payout of $84 million. However, in 2017, the pro-athlete signed an extension. He will be staying with the team from 2019 season till 2021. 
With a rewarding salary of $14 million every year, the star player has managed to accumulate a net worth of $40 million. His impressive wealth allows him to enjoy the more beautiful things in life. In 2016,  the player bought a house in California for $7 million and sold it just a few months later.