Internet sensation, Lana Rose became the talk of the town since the day she uploaded her first video on YouTube. Extremely popular on social media, Lana garnered both fame and fortune from her career as a social media personality.
The Iran native is breaking all stereotypes and has proven to Arab men that women are no less capable than them.
Family & Ethnicity; Father Estranged For Years
Lana was born to an Iranian family in Dubai, UAE. She shares the same birthday as her mother; on 21st September. Lana Rose is assumed to be her pseudonym, while her real name is reportedly Parisa.
Recommended:- Ansel Elgort Girlfriend, Gay, Father, Age
Aged 29, Lana possesses a Persian ethnicity, which she derived from her parents. She also has a younger brother, who goes by the name Mo Vlogs (real name: Mohamed Beiraghdary). Her sibling is also a famous YouTuber with millions of followers.
Lana is close to her mother and brother, but her father has been out of her life for years.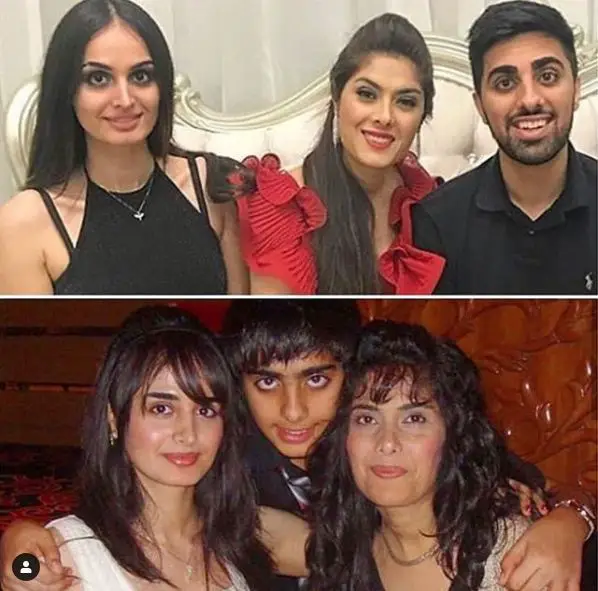 Lana Rose does the ten years challenge with mother and brother Mo in January 2019 (Photo: Lana Rose's Instagram)
Initially, it was assumed that her father was dead; however, Mo later cleared the confusion. During a video, he mentioned that his father was still alive but estranged from the family.
The head of the family abandoned his wife and children to get married to a second wife. As of now, Lana's father is with his second family and has not been in contact with either Lana, Mo or their mother.
Lana Rose's Wiki, Height
Lana may not be a tall woman with a height of only five feet and a few inches, but she is independent and maintains a successful career.
Her wiki suggests that she first became active on YouTube in October 2013. A few months later she also created an Instagram profile, which has successfully amassed a fan following of more than 1.3 million.
Another YouTuber's Wiki:- Patrick Starrr Wiki, Age, Gender, Net Worth
Lana's primary source of income is YouTube, where she regularly uploads videos of herself. She specializes in uploading videos which feature luxury cars.
Does Lana Have Husband?
One of the most discussed aspects of Lana Rose is her dating life. Back in 2017, her brother Mo gifted her a Lamborghini Huracán on her birthday. However, Mo later mentioned that he wasn't the one, who made the gesture.
He revealed it was a gift to Lana from her ex-fiance, which suggested that she was in a relationship at one point. Unfortunately, the former lover could not make a successful transition from being a fiance to a husband as they reportedly broke up.
Further, Lana shared a video celebrating Valentine's Day of 2019 with her boyfriend. It later turned out to be an advertisement for Huawei Nova 4. So, at the moment, the YouTube star is supposedly single with no plans on tying the marital knot and settling down with a husband.