Entertainment
Larry Ellison Dating Life Amid Divorce | Wife, Children, Net Worth
Larry Ellison is a billionaire and the founder and owner of Oracle Corporation...he has dated a lot of women over the years...has been married and divorced four times to date...has two children from his third wife Barbara...not clear is he is dating right now or has a girlfriend...is in his 70s now...went to the University of Illinois...has a height of...is a billionaire and owns a fortune of around...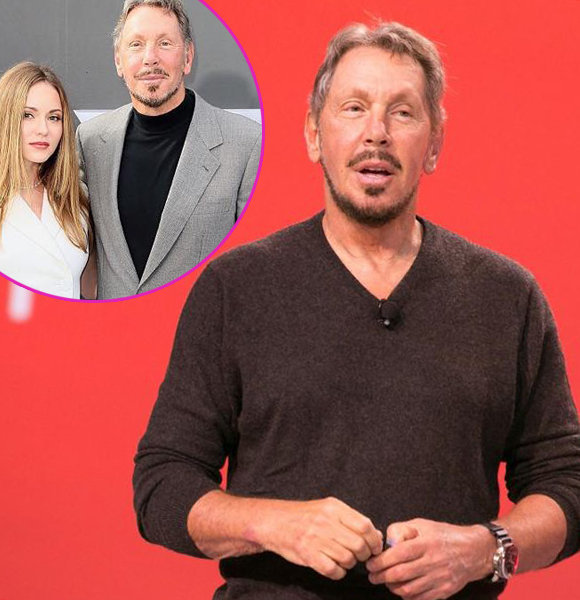 Larry Ellison is one of the leading business tycoons in the world. His company, Oracle Corporation, is one of the best business technology systems in the world. He is a self-made personality and is a revolutionary figure in the world of technology.
Larry certainly has to be busy with his work; otherwise, he wouldn't be the person he is today. But, no matter how busy he is with his company, he always finds time for intimate relationships. And, considering his fame, his relationships has never been too far from the media.
Past Relationships, Ex-Wives
Larry Ellison has had quite an eventful dating life. Not only is he active in dating, but he also had four divorces, meaning that he has experienced quite a few heartbreaks as well.
Larry got married to Adda Quinn in 1967. She was his first wife, and they had a good run. But, the marriage came to an end in 1974 after the couple divorced.
The business magnate stayed uncommitted for three years after his divorce with Adda but later married Nancy Wheeler in 1977 - the same year that Oracle was founded. But, this one lasted a mere one year. The ex-couple divorced in 1978.
After watching two of his marriages go down the drain, Larry decided to stay single for a while. However, the love bug crawled right back up and fought him. He lost the fight and tied a marital relationship with Barbara Boothe.
Unfortunately, the relationship had a rocky start right from the get-go. Barbara married Larry at a time when Oracle was in its early days. The tycoon was busy micromanaging his company and had little time for Barbara.
Still, despite the unrest between them, the couple had two children together. Davil Ellison, their first child, was born on 9th January 1983. And, daughter Margaret Elizabeth Ellison came into the world on 31st January 1986. Both of Larry's children are film producers and own Skydance Media and Annapurna Pictures, respectively.
Going back to Larry's marriage with Barbara, the then-couple didn't last long after the birth of their children. Their decision to separate came in 1986.
Larry's Latest Divorce
After the split with Barbara, Larry decided to take things slow. Not slow as in, stop dating altogether for a while. But, slow as in date a woman long enough to know she's the right one. And that's what he did when he met Melanie Craft.
Larry met Melanie, a romance novelist, around 1994. He had been single for quite a while then when he started dating her.
Another Divorce Story:- Inside MacKenzie Bezos & Husband Jeff Bezos Divorce, What's At Stake?
The couple converted their eight-year relationship into a marital bond on 18th December 2003 with a lot of VIPs present at their wedding. In fact, Steve Jobs was their official wedding photographer.
After three failed marriages, the fourth one finally seemed to be working out well for Larry. But, even this one wasn't meant to be. Consequently, the couple decided to end their commitment on 28th September 2010, thus terminating a marriage that had lasted shorter than their dating period.
Dating Anyone Right Now?
Right after his legal separation with Melanie, Larry found another woman to be with. The fifth woman to be associated with him is a Ukranian model named Nikita Kahn.
Nikita Kahn's real name is Iryna Osipova, and she has been often spotted going out with Larry since 2010. She was born in 1991 and is evidently much younger than the billionaire.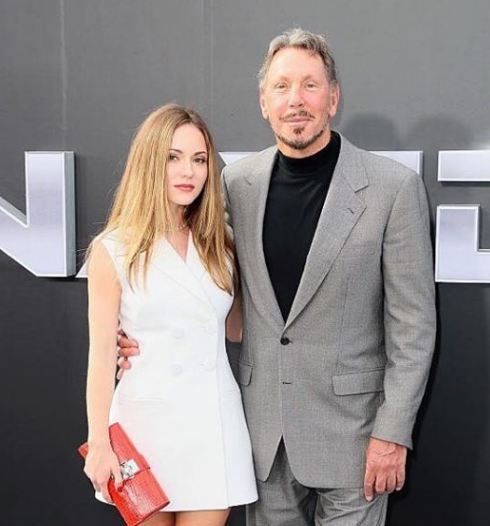 Larry Ellison with Nikita Kahn pictured at an event on June 2015 (Photo: Facebook)
Nikita is a woman of multiple talents. She is a gymnast and also knows ballet. In addition to this, she has done acting and modeling over the years.
Larry's girlfriend is also known to do philanthropy and animal rights activism. The model involves herself with various zoos and rescue centers.
About their relationship, it is not clear whether Larry and Nikita are still together. Their relationship was always an on-and-off type. So, it would be worth the wait to see if anything pops up about their courtship.
Larry Ellison: Net Worth
As mentioned above, Larry is a billionaire. He has a net worth of around $69 billion as of November 2019, according to Forbes.
The tycoon has accumulated this net worth mainly through his company, Oracle Corporation.
Larry founded Oracle in 1977 to tap into the business sector of the market. His company was primarily focused on database management systems production. He resigned as the CEO of Oracle Corporation in 2014, but still serves as the Chairman of the Board and Chief Technology Officer.
Story About Another Rich Person:- Hassan Jameel-Saudi Arabia's Billionaire Is Dating Rihanna! More About Riri's Recent Beau
His company has done various mergers and acquisitions over the years, including Sun Microsystems in 2010.
On the topic of acquisitions, Larry has also acquired a lot of real estate. These include a whole island in Hawaii named The Island of Lanai, along with mansions in Malibu, and Porcupine Creek.
Interesting Facts: Age, height, Education
Larry Ellison was born to a single mother named Florence Spellman on 17th August 1944 in Bronx, New York.

He was adopted by his aunt and uncle: Lillian and Louis Ellison, when he was nine months old.

Larry studied at the University of Illinois and attended one year of education at the University of Chicago before dropping out.

Larry is a Yacht junkie and does yacht racing in his free time.

He is a tall man with height of 6 feet 3 inches (1.90 meters).