Entertainment
Larsa Younan Wiki: Age, Husband, Wedding & Surgery Details
Larsa Younan is a reality TV personality famous for her appearances in hit shows such as...recently divorced her husband of 21 years, Scottie Pippen...the retired NBA star...wedding was held on...has four kids with Scottie...has not addressed the surgery rumors...her short wiki containing her height and age is given below...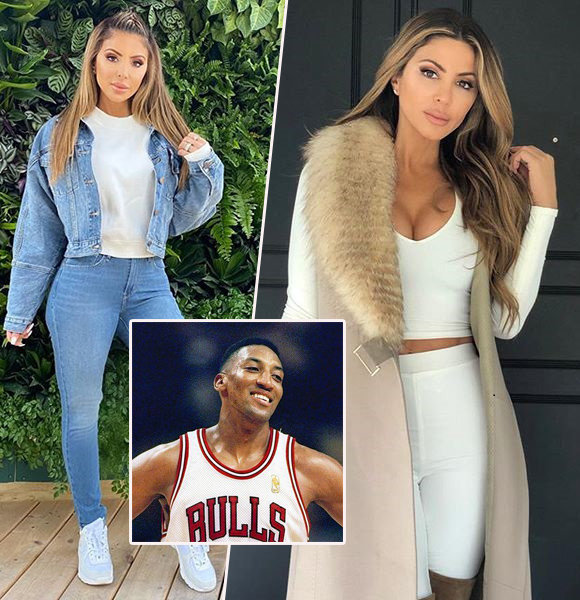 Larsa Younan is a celebrity known for her appearances in hit shows such as The Real Housewives of Miami in 2011 and Keeping Up with the Kardashians in 2011 and 2015.
Aside from her fame as a reality TV star, she is also famous as the ex-wife of retired NBA star Scottie Pippen.
Larsa Younan's Married Life: Ex-Husband & Kids
Larsa was married to her ex-husband Scottie Pippen for a long time. 
Larsa also has four kids with Scottie. They have three sons: Scottie Pippen Jr. (born - 10th November 2001), Preston Pippen (born - 26th August 2002), and Justin Pippen (born - 12th July 2005), and a daughter, Sophia Pippen (born - 26th December 2008).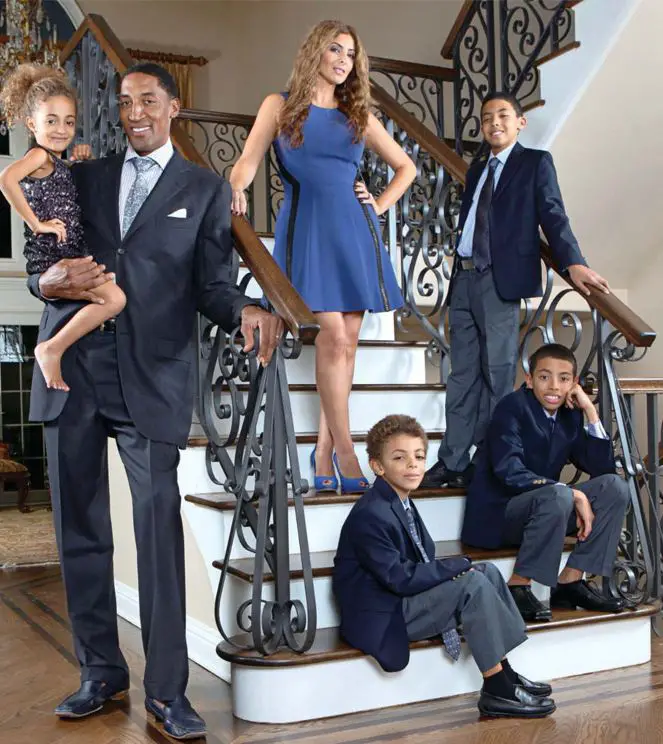 Larsa Younan with ex-husband Scottie Pippen and kids (Photo: Inside Hoops)
However, despite having four kids together and 21 years into their marriage, Lauren and Scottie decided to split up. Their divorce story, unlike other divorces, has an interesting developmental arc.
Exclusive:- Larsa Younan's Husband Scottie Pippen Files For Divorce! Why Are They Getting Separated?
The estranged couple tried and filed for divorce twice. The instigator of the first divorce filing was Scottie. In October 2016, Scottie filed for a legal split from Larsa. This was in reaction to two recordings of Larsa's calls to 911 being revealed to the public. In the calls, Larsa alleged Scottie of being verbally aggressive towards her. 
Even before those calls were made, Larsa and Scottie's neighbors called the police twice because of domestic disturbances. This was in early October of 2016.
After the filing of the divorce case, they separated for a while; during this time, the reality TV star was romantically linked to rapper Future. 
But Larsa slammed the rumors of an affair with Future and said that they were nothing more than good friends. 
After the Future rumors settled down, Larsa and Scottie decided to give their marriage one more shot. They reconciled in February 2017.
Now comes the second divorce filing, this time instigated by Larsa. The TV star filed for divorce from Scottie on 2nd November 2018, citing "irreconcilable differences" as the reason for the split. 
In the file, she asked for joint legal custody of their kids. And, she also petitioned for spousal support, along with the demand that her attorney's fees were to be paid by Scottie. 
There is still some confusion over the separation date of the couple. Larsa last stated that their separation date was 29th October 2018. However, Scottie said that he still had to decide the separation date because it could make a difference in the property division between them. 
Speculations About Surgery: True Or Hoax?
In around late-March 2018, some rumors were floating around on the internet, claiming that she looked different from what she used to look in the past.
The rumors entertained the possibility of Larsa having gone under the knife to look more like her friend, Kim Kardashian. 
Another Celebrity Surgery:- Jazz Jennings Transgender, Surgery Details, Dating Status, Family
Larsa has never confirmed or denied the rumors about whether the surgery rumors are true or not. But many reputed and experienced plastic surgeons have said that Larsa appears to have gotten lip fillers, cheek implants, and a rhinoplasty. 
Wiki & Interesting Facts: Age, Ethnicity
Larsa Younan was born on the 6th of July 1974 in Chicago, Illinois, US.
Larsa is of Arabian descent as she was born into a Syrian-Lebanese family.
The celebrity wife has a bachelor's degree in Political Science from the University of Illinois.
She stands at the height of 5 feet 2 inches (1.57 meters).