Entertainment
Laura Haddock Married Life With Husband | Children, Dating & More
English actress Laura Haddock is best known for her portrayal of Kacie Carter in the British comedy-drama series Honest.
However, one of the biggest highlights of her career was becoming a part of the Marvel Cinematic Universe.
Laura appeared as Meredith Quill- Peter Quill's(portrayed by Chris Pratt) mother in the first part of the Guardians of the Galaxy in 2014.
Although it was a small part and (spoiler alert) she died of cancer at the beginning of the film, she gained massive fame for that role and even reprised the same role in the movie's sequel in 2017.
Laura Haddock Married Life With Husband/ Children
Laura Haddock's marital status changed recently. She was married to Me Before You fame Sam Claflin for six years.
But in August 2019, they shocked everyone with a joint statement of their separation. The statement posted on Sam's Instagram read, 
Laura and I have decided to legally separate. We will move forward with nothing but love, friendship and a deep respect for one another, whilst continuing to raise our family together. We won't be commenting on this further. Thank you in advance for your support and respecting our privacy at this time. Both of us x.
Well, it sure was devastating news for their fans and admirers.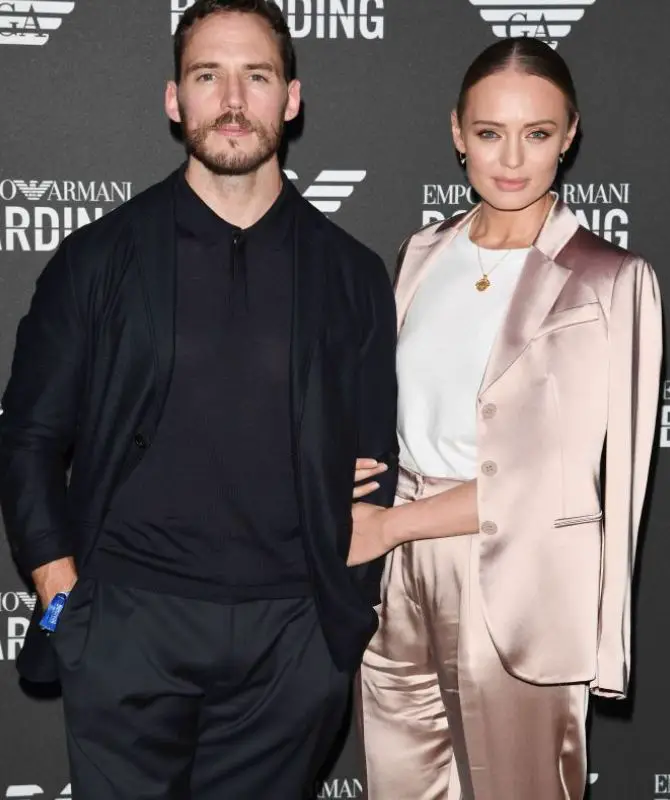 Laura Haddock with ex-husband Sam Claflin at an event in September 2018. (Photo:cosmopolitan.com)
The couple had initially met at an audition and started dating in 2011. After two years of courtship, the actor duo tied the knot in July 2013 in a private wedding ceremony. From the six-year-long marriage, Laura and Sam are parents to two children, a son named Pip Claflin, born in 2015, and a daughter named Margot Claflin, born in 2018.
As for the specific reasons behind their separation, the estranged couple has remained notoriously private about it. 
Also Similar:- Ewan McGregor Wife, Girlfriend, Children
As of now, Laura is starting a new life following the split from her husband of six years. Further, she has not been romantically linked to anyone following her separation.
Age/ Height/ Career
Born on 21 August 1985, Laura stands at the height of 5 feet 8 inches (1.73 m). 
Laura is one of those lucky people who realized their passion at a very young age. At 17, the actress moved to London, where she took up a drama course in the Arts Educational School of Chiswick.
However, starting her career in the industry was not easy for Laura. Born to a finance officer father-Ian Haddock and a reflexologist mother-Deborah Haddock, she had no roots in acting.
Another Actress With Same Name:- Laura-Leigh Husband, Boyfriend, Net Worth, Now
After struggling for a long time, she got her first acting debut on TV with an appearance in the comedy show Comedy Showcase as Nicky in 2007. However, her big break came in 2008 from the comedy series Honest in which she portrayed the role of Kacie Carter. 
Ever since she has come a long way in terms of her career, she has starred in numerous movies and TV shows throughout her career. Her list of filmographies includes Honest, The Palace, How Not to Live Your life, Upstairs Downstairs, A Wonderful Christmas Time, and Transformers: The Last Knight, to name a few.