Entertainment
YouTube Star Laura Lee: Husband, Family And Net Worth
Laura Lee is a make-up mogul known for her YouTube make-up tutorials and her beauty products...is married to her husband Tyler Williams...they didn't hold a big wedding ceremony...her age is...adopted her sister's daughter, Eryn, because of her drug problems...her ethnicity is white...has a net worth of around $650 thousand, and earns this through her cosmetics sales and...stands at a height of...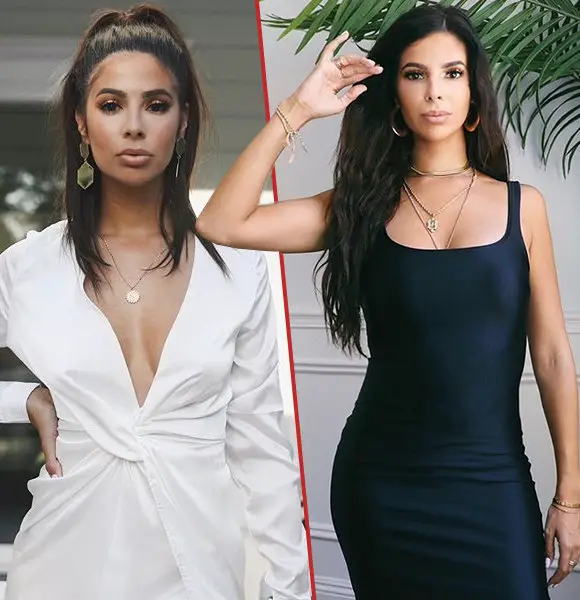 The beauty community on YouTube is a crazy ride, with new conflicts and canceled YouTubers popping up all the time. The most well-known and influential people have become a part of it or are the ones who are making it in some manner. Laura Lee, on the other hand, has had her share of drama. 
From having a successful YouTube career to suffering outrage after racist statements surfaced, Lee has seen it all. The best of both worlds, as everyone can conclude. The prominent YouTuber is known for her make-up advice on her self-titled channel. Laura Lee Vlogs is her vlogging channel where she talks about many elements of beauty.
She launched her channel in 2009 while working full-time as a medical assistant and attending night classes at a business school. Lee later went full-time on YouTube and established her make-up line, Laura Lee Los Angeles, in 2017.
Answers To Her Relationship Status: Is Laura Lee Married?
Tyler Williams, her only love, has been at her side since she first gained fame. They met in high school as sophomores and became husband and wife later. 
Another Makeup Artist:- Ve Neill Married, Husband, Net Worth, Family
In February of 2008, the pair began dating. Around the year 2012, they got engaged. Tyler was in college at the time, working on his Industrial Engineering degree, so they decided to wait till Tyler got his degree before getting married.
Instead of planning a huge wedding, the couple went to a courtroom and were legally married without notifying anybody. On the 15th of February 2015, they got married to their photographer as a testimony.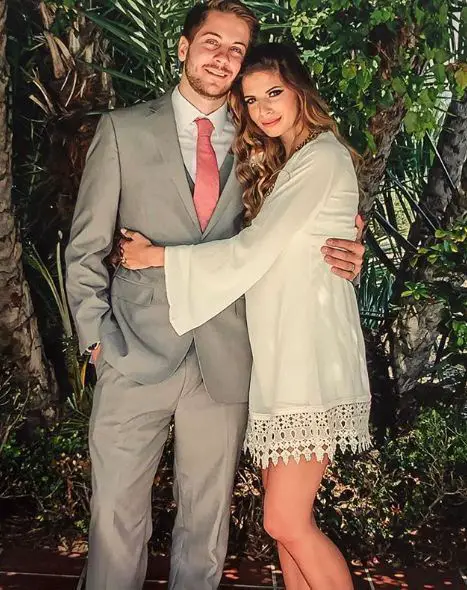 Laura Lee with husband Tyler Williams on their wedding day on the 15th of February 2015 (Photo: Laura Lee's Instagram)
After spending so much time with someone, it's natural for people to be curious and think there are children in the picture. Likewise, in September of 2019, speculations of Lee's pregnancy began to circulate. She did, however, respond to the claims on Twitter, clarifying that she does not want to have children in the near future.
But, the YouTuber uploaded a video that was considerably different from her typical fare, claiming that they had adopted her niece Eyrn owing to her sister's drug addiction. She was really candid about her personal life, and it was very moving.
Her YouTube Career: Cosmetics Company, Controversies, And Earnings 
One of her main streams of earnings is her YouTube channel, which has over 4.58 million followers.
Her YouTube channel, which has over 4.45 million subscribers, is one of her primary sources of income.
Another Fashion Mogul:- Virgil Abloh Net Worth: How Rich Is Off-White CEO?
Laura Lee Los Angeles, her beauty firm, is another source of income for her. It offers cosmetics such as lipsticks and palettes. She offers merch on the company's official website in addition to cosmetics. Someone who began her profession by uploading eye makeup photos on her Instagram account has amassed a significant amount of success.
She got embroiled in a fight with Jeffree Star, another beauty guru, over alleged racist comments she sent out in 2012. Lee later apologized in a video to her followers and Jeffree.
Growing up in Alabama with her older siblings was difficult since her family was poor financially, and her single mother was the only one who looked after them. As the saying goes, the rainbow appears after the hurricane. Lee now has a beautiful family: a wonderful marriage, a niece to look for, and a sister who is also on the mend.