Virgil Abloh is a fashion icon...is the CEO and owner of Off-White...has worked with various famous personalities such as Kanye West...also works for Louis Vuitton...has a net worth of around...is married to his wife Shannon...has two kids from his relationship...his bio and education are given below...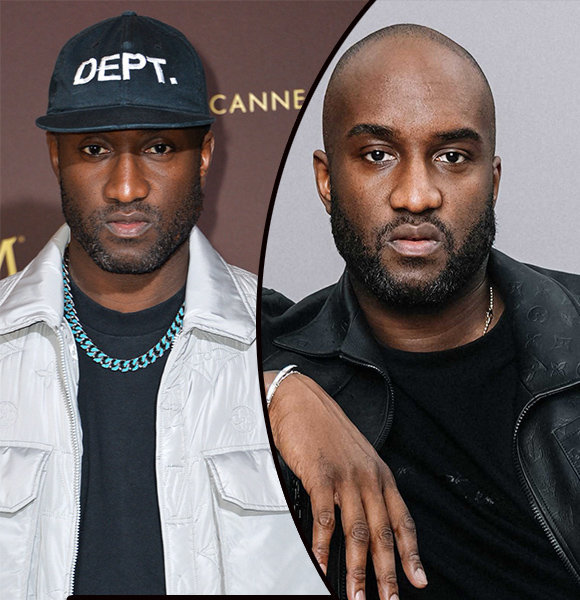 Virgin Abloh is a famous American fashion designer, DJ, and stylist. He is most famous for being the former creative director of Donda- music mogul Kanye West's agency.
After leaving Kanye's side, Virgil made a name for himself in the fashion scene through the launch of his luxury streetwear company named Off-White in around 2013.
In addition to owning an apparel label, his other achievements in the world of fashion include being appointed as the artistic director of menswear at Louis Vuitton in 2018 and a designer furniture collection with IKEA.
Virgil Abloh's Career And Success At Off-White
Virgil first came into the spotlight through his works with Kanye West. He was the creative director for Kanye's agency, and also helped him in his music; he, along with designer Riccardo Tisci, designed Kanye and Jay-Z's album Watch the Throne's artwork in 2011.
Related To Kanye West:- Kim Kardashian's Boyfriend and Dating History: An Interesting Fact
Then, the fashion designer launched his first label named Pyrex Vision in 2012. His label took an unusual approach to earn money; they screen printed logos, slogans, and graphics onto deadstock clothes from huge companies such as Ralph Lauren and Champion for $40 each and sold them for more than $550 each.
However, Virgil wanted to do something more than just print logos on clothes. So, he closed down Pyrex Vision in 2013 and started his second company, Off-White, around the same year.
Off-White was a relaunch of Pyrex Vision of sorts, with new concepts for products. Based in Milan, Off-White launched a womenswear line in 2014 and opened the company's first concept store in Tokyo in 2016.
Fast forward to 2018; the style pioneer was appointed as the artistic director for Louis Vuitton's menswear division. He has been working with them ever since.
Another Fashion Personality:- Vera Wang Wedding Dresses, Rings, Net Worth
In addition to the clothing scene, Virgil also has involvement in the furniture sector. He collaborated with the Swedish furniture company IKEA to create an artistic furniture collection in 2019.
Personal Life: Wife And Children
Virgil is married to his high-school sweetheart, Shannon Sundberg. They dated for ten years before getting into any legal commitment. He finally tied the knot with Shannon in April 2009.
Their wedding was a lavish affair held at the Four Seasons Hotel, Chicago.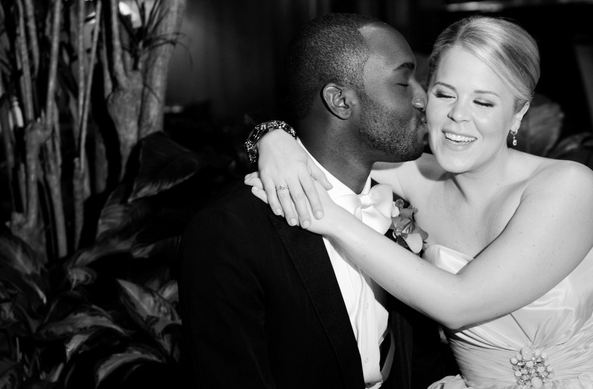 Virgil Abloh with his wife Shannon Sundberg in April 2009 (Photo: Inside Weddings)
The couple has two children; daughter Lowe and son Grey Abloh, and the family lives in Chicago.
Bio And Interesting Facts: Age, Education
Virgil was born on the 30th of September 1980 in Rockford, Illinois, to Ghanaian immigrant parents.
He attended the Boylan Catholic High School and graduated from there in 1998. After that, he went to the University of Wisconsin-Madison and got his undergraduate degree in Civil Engineering in 2002. Following the undergraduate degree, he achieved his Master's degree in Architecture at the Illinois Institute of Technology in 2006.
Virgil designed Hailey Bieber's wedding dress.