Entertainment
Once Engaged Ally Brooke Dating Anyone After Split With Boyfriend? Or Too Busy Working On New Music?
 Once Engaged Ally Brooke Dating Anyone After Split With Boyfriend? Or Too Busy Working On New Music? Fifth Harmony is a band that comprises of five gorgeous ladies who are equally brilliant with their music. One of the key members of the band is Ally Brooke who has been a sensational singer with an amazing voice. But apart from her amazing voice, she encompasses a beautiful personality and has attracted a lot of people towards her. Amid all the attention, she also discovered love with several partners.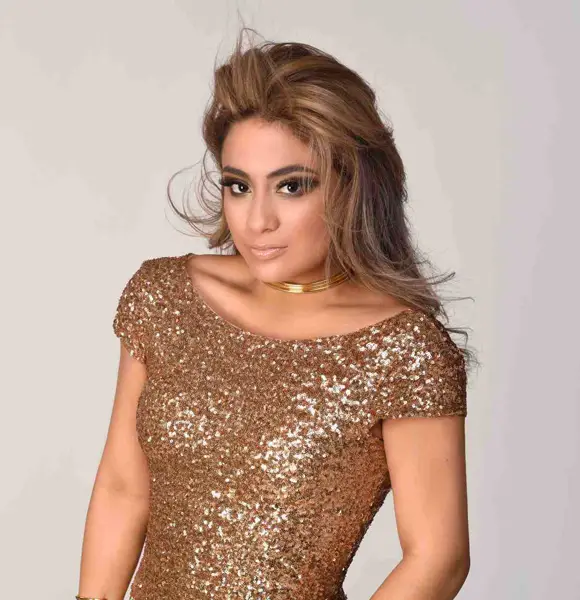 Fifth Harmony fame Ally Brooke is a sensational singer with a fantastic voice.
But apart from her incredible voice, she encompasses a beautiful personality and has attracted a lot of people towards her. Amid all the attention, she also discovered love with several partners.
She once gushed about getting engaged, but what happened to the engagement? Stick around to find out! 
Engaged With Boyfriend, Dating Info Now?
Ally Brooke was once said to be en route to getting engaged, but hang on, the day on which they made the announcement might have something to say here.
It was an April fool's tweet in 2014, and that is why there was no truth behind it. Plus, she has never revealed nor has the news circulated about the gorgeous singer taking a step ahead towards starting married life.
You May Like:- Adelaide Clemens Dating, Family, Net Worth
So the tweet was just sweet caress for the fans, who were looking forward to hearing such happy news about their beloved singer.
However, one thing is for a fact; Ally and Troy Ogletree once were in a dating relationship with one another.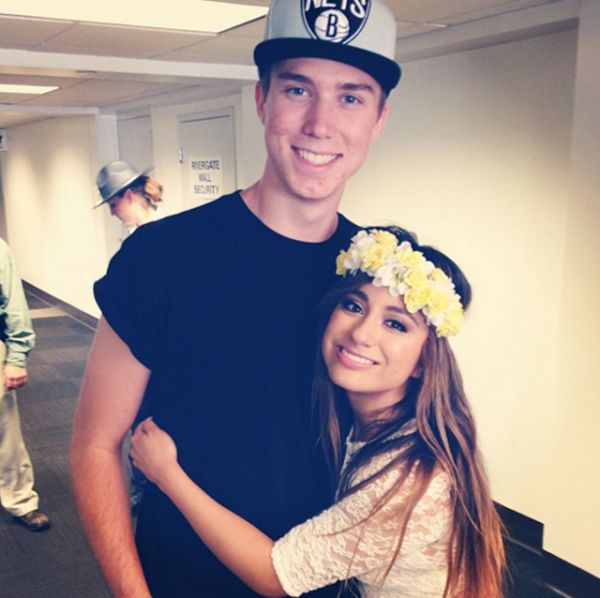 Ally Brooke and Troy Ogletree dated for three years before splitting (Photo: teen.com )
Fans were shipping Brooke and Troy for months before they actually made it official and revealed they dated for a full three years. Such suspense!
But they then called it quit in November 2015, and from the way, they seemed on social media; they knew that they were messed up then. 
The reason behind the downfall of the couple's relationship, however, was not revealed. But, the fans were left in total disbelief to see one of their most adored couples split this soon.
Dating History:- What Is Jerome Jarre Net Worth & Is He Gay? Dating History Reflect
However, her fans now wonder if she has been dating anyone after her split with Troy.
Ally has reportedly been dating Will Bracey since January 2016. The two have been relatively quieter about their relationship, and the nature of their connection, which is why no significant information about them being together can be detailed.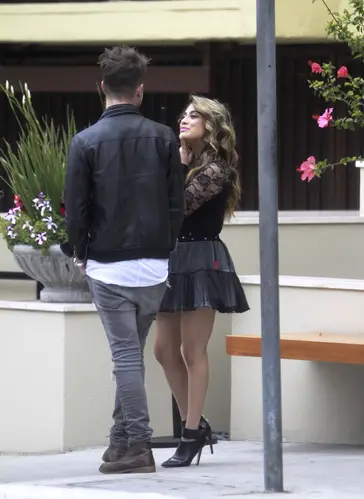 Will Bracey and Ally Brooke are reportedly dating one another (Photo: 5-hphotos.com)
As of now, the only hope of knowing the truth behind the curtain is to wait until one of them gets vocal about it.
Wiki-Like Bio
Ally Brooke, who was born as Allyson Brooke Hernandez on July 7, 1993, is a Mexican-American singer and member of an all-girl band, Fifth Harmony.
She formerly auditioned for The X Factor during the show's auditions in Austin, Texas, which is not far from her hometown of San Antonio. Ally sand full-lyric Soprano with one note and 3 octaves.
Speaking of her family life, she is very close to her parents and has often gushed about her love for them on social media.
Ally wishing her father on his birthday and father's day, which fell on the same day is an example of the love for him that she flaunts. Also, her love for her mother is equally adorable!
Speaking of the love she has for her mother; back in 2015, she requested her fans to pray for her mother, as she had to undergo surgery.
Via a heartfelt message on Instagram, she shared how she wanted her fans to pray for her mother,
"Alright everyone. The day has come for my sweet mama. Tomorrow she will be having surgery at 7:30am. My family and I will be with her. Please keep her in your prayers. From the bottom of our hearts, thank you to everyone who has prayed, donated and wished her well. I will never be able to repay you for the kindness and generosity you've shown, I promise you I will pay this forward (more to come on that later). We are nervous of course, but have all of our faith in God. Thank you so much."
Additionally, while her mother went to the operation theatre, she continued asking her fans and close ones for support.
Fortunately enough, with all the showering love and care from the fans, her mother came out of such phase unscathed. They have been living a happy life since!
Moreover, one of the biggest news for the fans of Fifth Harmony in 2017 was that the band announced the title and the release date of their highly anticipated third album, which became a self-titled one.
The band's album was released on August 25, 2017.
Talking about Ally's earnings, the success of her band and her music has helped her accumulate a net worth of $3 million.
What's Up In 2019?
Once a reputed all-girl musical group Fifth Harmony, with singers Ally Brooke, Normani Kordei, Dinah Jane, Lauren Jauregui, and Camilla Cabello; the group has gone on hiatus since 2018.
Being separated from the group, Ally Brooke has been exploring new endeavours.
In 2019, she became a participant in the 28th season of the celebrity shows Dancing With The Stars, with a dance partner, Sasha Farber.
Excitingly, Ally Brooke shared pretty exclusive details about her time as a member. 
According to the Work From Home singer, the online community was not kind to her. During a routine rehearsal, she recalled being labelled the worst dancer in Fifth Harmony and even being cyberbullied for it. And, she broke down in tears in the reality show's 24 September 2019 episode.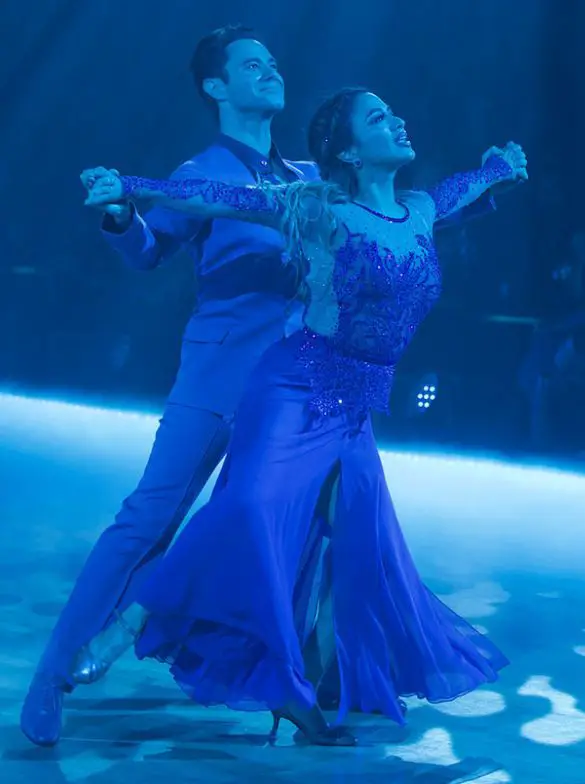 Ally Brooke with dancing partner Sasha Farber in Dancing With The Stars (Photo: billboard.com)
Fortunately, those days are over for the young singer as new plans are in progress for her.
Since separating from the group, Ally has brought new hits to the music industry. Among her latest creation in 2019 is the techno twist with Norwegian DJ Matoma titled, Higher. Things are looking bright for the singing star.
Shedding light into her love life, Ally is reportedly still together with former Fifth Harmony manager Will Bracey.
Maybe the songstress will take a plunge with her longtime boyfriend soon.