Entertainment
Laurie Metcalf Nominations For Supporting Actress! Who Is She? Husband, Kids, Net Worth & More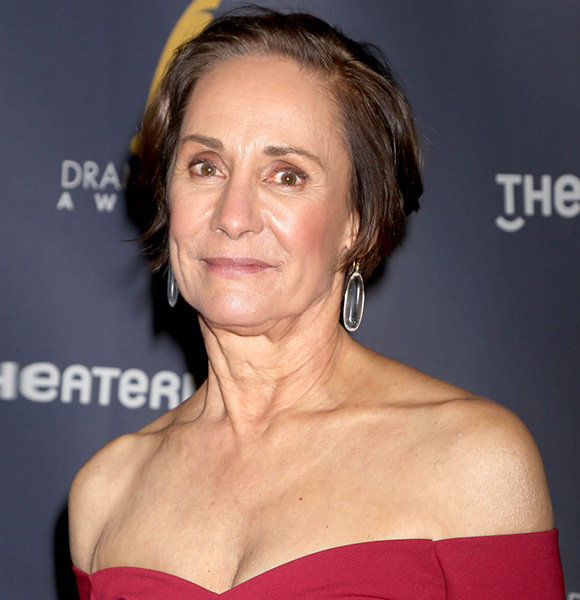 American actress Laurie Metcalf is all about acting, who has been proving herself as a top-notch actress all the way. Best known for her appearance as Jackie Harris in the TV series Roseanne, her road to stardom has followed from conquering audience's hearts to award section now. 
Recently nominated in Emmy for the Outstanding Supporting Actress in a Comedy Series,  Laurie is geared to add another Emmy collection in 2018 for the one who has already held three Emmy awards. 
As for her personal life, she may be a straightforward lesbian in the series but in her real life, she is a married woman, who has been divorced twice.
"Cannot Date Writers"; Boyfriend Likes Both "Personally And Professionally"
When the You Can't Take It With You star, Laurie Metcalf was dating Tom Arnold, the writer and the producer, in 1988, he was already breaking a rule or two of showbiz. 
Working on the same series, Roseanne, Laurie started dating Tom during the filming of the show's pilot episode and was even seen holding each other's hand, to which Tom's now ex-wife, Roseanne Barr warned Tom for it. 
Writing a review for The Hollywood Reporter on March 2018, Tom stated, 
"One night while partying during pilot week in 1988, Roseanne, who was in the front seat with [John] Goodman, noticed me holding Laurie's hand in back. The next morning she called me into her office and told me, 'Writers cannot date actors. That's a rule of show business.'"
Additionally, Tom has also admittted that he was a super fan of Laurie both "personally and professionally."
Their romance occurred shortly before Tom got together with another co-star of Roseanne, Roseanne Barr, with whom he exchanged the wedding vows later. Despite being previously involved romantically, they had their relationship in silence. 
Married Life With Actor; Kids Via Surrogacy & Adoption
Apart from her relationship with Tom, she has been married twice but both of the times her relationship ended in a divorce. 
Laurie previously shared the marital bond with Jeff Perry, who portrays as the president's closest confidant on Scandal. The couple exchanged their wedding vows back in 1983.
During the time when they were married, the pair also shared one child Zoe Perry, who is a well-known actress now. However, their relationship turned sour after nine years of togetherness. In 1992, the pair parted ways with a divorce.
After the end of the marriage with Jeff, Laurie, who has a net worth of $8 million, gave marriage another chance. In 2005, she tied the nuptial knot with Matt Roth. The couple was going strong with their relationship and was even blessed with children.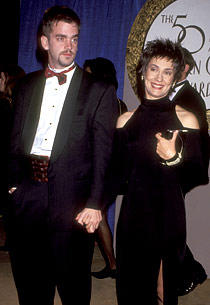 Laurie Metcalf with ex-husband Matt Roth. (Photo: tvguide.com)
Back in early 1993 before her marriage, Laurie was expecting her second son Will Theron Roth. Back then, she even portrayed as the pregnant Jackie in Roseanne. 
Later, in the same year, they tied the nuptial knot, which was followed by Laurie and Matt welcoming their second daughter Mae Akins Roth via surrogacy. A year later they even adopted a son Donovan Roth.
However, their relationship started turning sour and after three years of their marriage, the couple separated but the divorce was not filed until 2011. In 2011, Matt filed for divorce citing irreconcilable differences.
Later in 2014, their divorce was finalized. The long slow process of their divorce finally came to a conclusion and they both agreed to share physical and legal custody of their two kids.