Leah Messer is a ... She rose to fame with the TV Show ... she is a mother of three ... has been married ... and separated ...Leah reunited with her ex-husband ...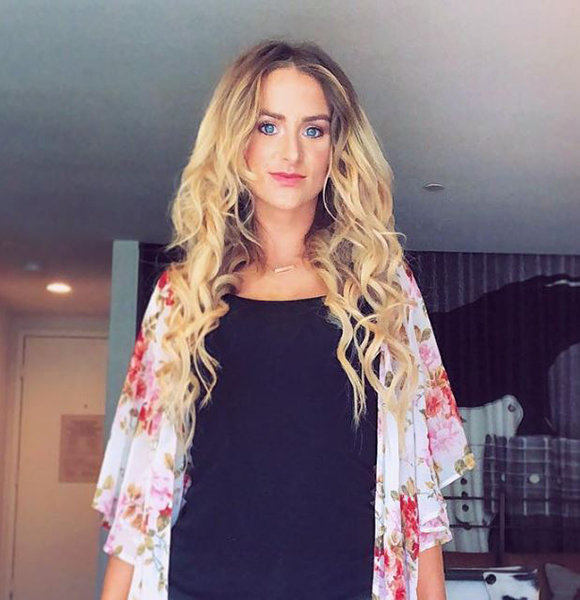 A mother of three, Leah Messer is a heartthrob and the source of inspiration to many. However, she has seen her share of disappointments in the past. 
The reality star was involved in multiple failed marriages and relationships, which left her hurt and craving in desperation.
Leah has also dealt with drug addiction to cope up the pain of losing a child. Despite all the hardships, she stood firm, and things might be looking up for her as she reunites with her past lover. 
Failed Relationships & Drugs Addiction 
"Time tested" is what most would use to describe Leah's personal life. She has been in multiple relationships, and spoiler alert, none of them have worked so far. 
Rewind a decade ago, Leah was in an affair with Robbie Kidd in 2006. The couple ended their relationship in 2009. The same year, she dated Corey Simms. During her relationship to boyfriend Corey, Leah became the mother to twin daughters, namely Aliannah Simms and Aleeah Simms, on 16 December 2009. They got married in 2010 but divorced a year later in June 2011. The pair separated after Corey admitted to cheating on his wife.
Failed Marriage:- Why Nikki Ferrell & Husband Split After 2 Years Of Marriage? Reason's Here
After the divorce with the father of her twins, Leah stayed single for a year. But, she quickly got back off the market as she married Jeremy Lynn Calvert. The pair tied the knot on 4th of April 2012. The same year a misfortunate event struck the newly wedded couple. Leah, who was pregnant at the time, suffered a miscarriage and lost her baby. 
With the love of her husband, Leah recovered from the loss and moved on in life. Something that helped her with forgetting the tragic event was the arrival of a new bundle of joy to her family. Leah and Jeremy welcomed a daughter named Addalyn Faith Calvert on 4 February 2013.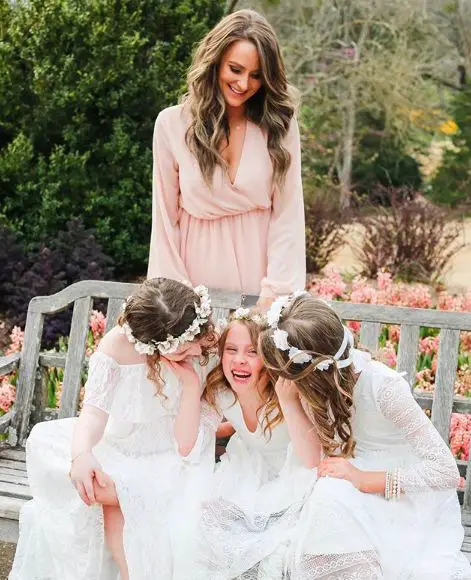 Leah Messer with her daughters, Aliannah, Aleeah, and Addalyn on 31st of May 2019 (Photo: Leah Messer's Instagram)
Following her trend of failed relationships, the couple separated in 2015. Although the reasons for the split are not disclosed, it may have been because of Leah's drug addiction. The reality star admitted that she had a problem during her time with Jeremy. But, the pair never came out with the cause of the separation. 
Four years after the split, it seems that the love is still alive between the pair. They were spotted together multiple times in 2019. Leah even shared a photo of herself and her ex-husband hitting towards that they have rekindled their old flames. 
Leah Messer's Bio
Leah was born as Leah Dawn Messer in 1992. She celebrates her birthday on the 24th of April every year. Born in Elkview, West Virginia, Lean is American by nationality and white by ethnicity.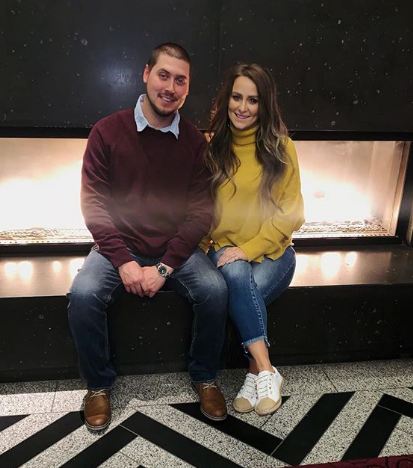 Leah Messer with ex-husband, Jeremy Lynn Calvert on the 9th of April 2019 (Photo: Leah Messer's Instagram)
She was raised by her parents: mother Dawn, and her father, Gary. Her family also consisted of two siblings; sister, Victoria, and brother, Issac. Leah's parents separated when she was young, and her mother got remarried. She has a stepfather named Lee Spears.
As for her background in education, she attended the Herbert Hoover High School. Leah wanted to be a nurse and even joined a university to pursue nursing. However, as most of her time was spent taking care of her children, she never completed it. 
Regarding her physique, the beautiful blonde stands tall with a height of 5 feet 4 inches (1.62m) and weight of 47 kgs.
Reality TV Star, Net Worth
Leah is an American reality TV star.
She rose to fame in the American people's hearts with the show, Teen Mom 2, in 2011. She was with the show till 2017. 
Another Reality Star:- Nettie Stanley Bio, Kids, Net Worth, Husband
After her exit from the TV show, the star used her popularity to grow her own business. She opened up a photography studio named "Sparkle." With her own business blooming and the fame from the reality show, Leah has done incredibly well for herself. While on the show, she was paid upwards of $300k for each season. As of now, her net worth amounts to $50K.