Lenny Kravitz is a rock music legend...Besides his popular music, Lenny is famous for his colorful dating history...Taking about gay rumors regarding him...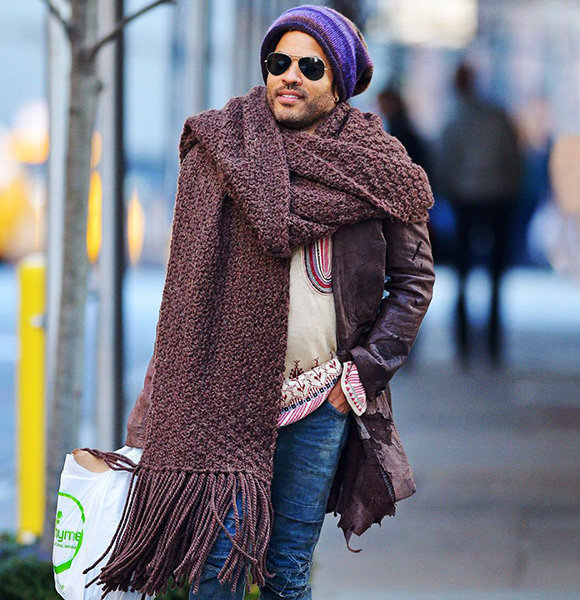 Lenny Kravitz is a rock music legend. As a four-time Grammy winner, he set a record of sorts by winning the category Best Male Rock Vocal Performance consecutively from 1999 to 2002.
The singer is multifaceted in a real sense; he is a producer, actor, designer, and photographer. Well, he acted in the movie Precious, The Hunger Games, and The Hunger Games: Catching Fire. As a designer, he owns Kravitz Design, an interior-design firm, which he started in 2003.
Dating Status
Besides his favorite music, Lenny is famous for his colorful dating history.
The Fly Away hitmaker - height 5 feet 8 ½ inches (1.74 m) - got married to actress Lisa Bonet in 1987. The couple had an exciting wedding as they eloped to Las Vegas. Since their marrige, the singer-actress duo became the "it" couple of Hollywood.
Also, their relationship gave birth to a daughter, Zoe Isabella Kravitz on 1st December 1988. However, the pair's blissful marriage couldn't last, and they divorced in 1993.
Lenny of Ashkenazi Jewish-African-Bahamian-American ethnicity turned his heartbreak into art as he penned the song, It Ain't Over Til It's Over, which reached to number 2 in Billboard's chart.
Read About Another Hollywood Actress:- Patricia Arquette Weight, Net Worth, Husband
Post his failed marriage, the Grammy winner dated a few famous faces. He dated French musician Vanessa Paradis in 1992. The Beverly Hills High School alum had even produced his girlfriend's studio album. But, the relationship couldn't last, and the pair parted ways in 1997.
Even after two long failed romances, the rock singer didn't give up on love.
He started dating Oscar winner Nicole Kidman; the talented pair even got engaged. However, the couple decided not to walk through the aisle and ended their engagement.
Lenny also dated Victoria Secret model Andrina Lima, but the relationship met the same fate as his past romances.
In 2018, the American singer made headlines when he was reported to be in a relationship with model Barbara Fialho. Well, the couple had 35 years of the age difference, and she was a decade younger than Lenny's daughter Lisa.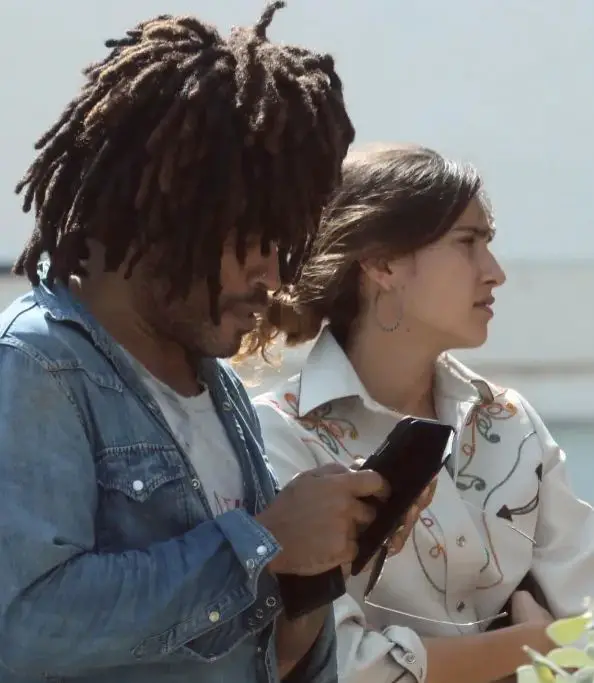 Lenny Kravitz with girlfriend Barbara Fialho in November 2018 (Photo: mtonews.com)
However, Lenny confirmed the demise of the relationship while talking to People magazine in February 2019; he mentioned about searching for a stable love in his life and hinted about his single status.
For You:- Alicia Malone Husband, Family, Education
Taking about gay rumors regarding Lenny, his long list of romances with Hollywood beauties simply throws them out of the window.
Coolest Dad And Ex
Lenny is considered one of the coolest dad and ex-husband of Hollywood. His relationship with his ex-wife, her new husband, and their kids speaks volumes about his secure nature.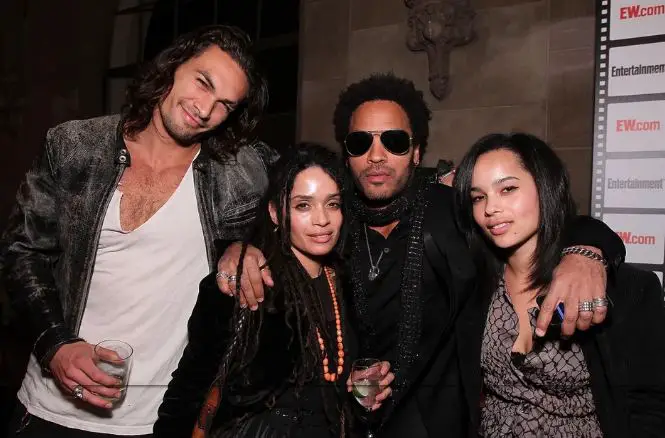 Lenny Kravitz (second from left) hangs out with ex-wife Lisa Bonet (second from right), their daughter Zoe (left) and Lisa's husband, Jason Momoa (Photo: www.popsugar.co.uk)
Well, The Hunger Game star is a good friend with his ex-wife Lisa and her husband, Jason Momoa. He is often seen mingling with his ex-wife and her husband along with his daughter Zoe and her half-siblings.
On 10th December 2018, Lenny met up with his ex-wife's husband and gifted him a skull ring. Jason put up the sweetest encounter on Instagram.