Liam O'Brien is one of those actors who has earned huge name and fan base from...ending his voice on roles in English adaptions of Japanese anime, including... a commited man to a Mexican born wife...lost mother from Caner in...Till date the actor has voiced for Patlabor: The Movie, Marvel Anime: X-Men.and animated TV shows like...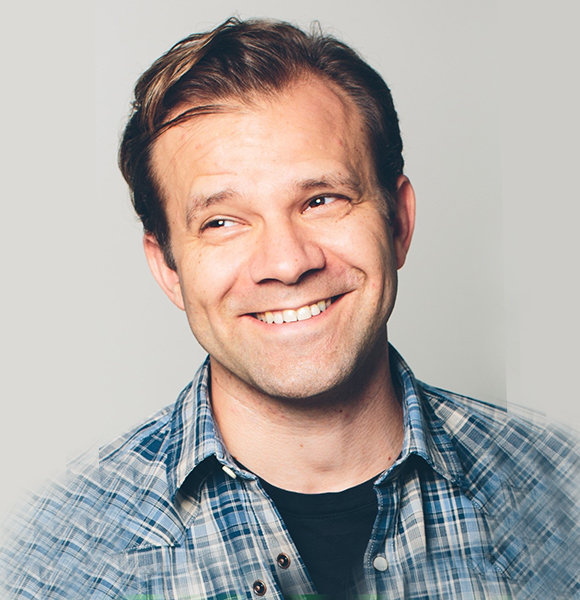 Acting is not only about being physically present in front of the camera or imitating a particular character. It is way beyond that and comes in different forms, one of which is perfected by voice actor Liam O'Brien. 
Voice acting is one of the most prominent forms of performance art, and Liam is an expert in it. He has created a vast fan base lending his voice in English adaptions of Japanese anime, including Naruto and Bleach.
Age & Height
While Liam might not be the most charming or good-looking actor in the industry, he does have a certain panache in his voice, which attracts his listeners.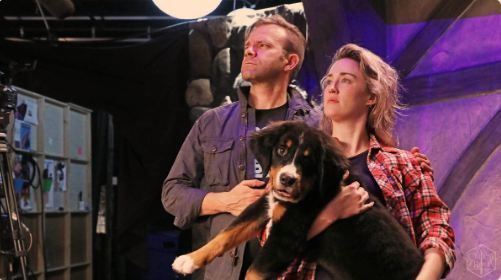 Liam O'Brien with Sheriff Bullock on the set of Critical Roles in June 2019 (Photo: Critical Roles' Twitter)
He was born on 28 May 1976 in Belleville, New Jersey. Aged 43 as of July 2019, Liam stretches over 5 feet & 5 inches in height.
Further, the actor boasts an Irish-American ethnicity. Known for his deep husky voice, an M-shaped tattoo in his right forearm glorifies his manhood.
Family Life, Lost Mother To Cancer
Liam O'Brien is a commited man, married to a Mexico-born wife named Amy Kincaid.
The couple walked down the aisle on 6 July 2002. Since then, they have stuck with each other and have started a family of their own. The couple shares two children; a 12-year-old son named Owen Kincaid O'Brien and a daughter, aged 10.
Similar Actor:- Redmond O'Neal Net Worth, Now, Girlfriend
Liam is a family man inside out. The proud father of two buys time to share his children's activities to his followers on twitter. On 20 September 2017, Liam wished his son for his 11th birthday and said he gave his son everything to get started with DM-ing on his birthday.
Not only that, but the actor is also a romantic man. In September 2014, he diverted all his focus for the celebration of his wife's birthday and even abandoned work for the special occasion.
There is a saying opposite attract, but ironically in the case of Liam and Amy, the proverb seems to be ineffective. Both husband and wife are voice actors by profession, and they appreciate each other professionally and personally.
Talking about his family, Liam was firmly attached to his mother. Unfortunately, he lost her from Cancer in 2016. He still calls it one of the hardest days of his life and takes care of his family even more so that he would not lose someone precious again. 
Net Worth Details
It might seem easy to be a voice actor, but it's not for everyone. The performers must undergo instant voice changes, and mostly they get a single take to complete the task. 
Liam O'Brien prepares for the same in every project he lends his voice into. Till date, the actor has voiced for animated movies and TV shows including Patlabor: The Movie, Marvel Anime: X-Men, Ultimate Spider-Man, and Boruto: Naruto Next Generations
Also See:- Chai Hansen Wife, Gay, Parents, Net Worth
An average salary for a voice actor is $92,020K per year. But, from his involvement in more than 50 movies, Liam has accumulated a net worth of millions throughout his career.