Redmond O'Neal comes from a Hollywood royalty family...the 34-year-old 's net worth is...Well, the lifestyle rubbed off on Redmond at an early age...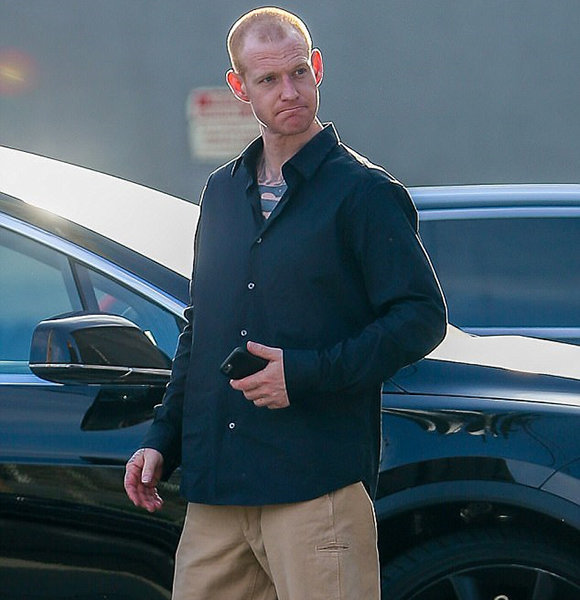 Redmond O'Neal comes from a Hollywood royalty family. His mother was Charlie's Angel star Farrah Fawcett and father is renowned actor, Ryan O'Neal.
Although his parents never married, they had decades-long on and off dating relationship, ending at Redmond's mom's death in 2006. The former voice actor is an only child together of the celebrity duo. But, he has half-siblings, Oscar-winner Tatum O'Neal, Griffin O'Neal, and sportscaster Patrick O'Neal.
Net Worth
Redmond was born with a silver spoon in his mouth as the 80s most talked Hollywood couple's son. Apart from being the film industry's "it" couple, his parents were also known for wild partying and use of drugs.
Another Hollywood Royalty Couple's Child:- Maude Apatow Boyfriend, Siblings, Parents, Net Worth
Well, the lifestyle rubbed off on Redmond at an early age as he became deeply involved with drugs. Even with a promising start in the film business with voice actor credits in 1997 TV series Johnny Bravo and video, The Brave Little Toaster Goes to Mars in 1998, his career never took off.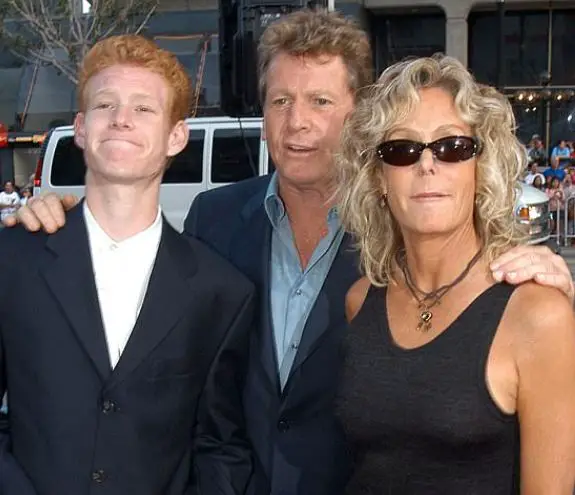 Redmond O'Neal poses with his parents; mother Farrah Fawcett and father Ryan O'Neal at an event in 2003 (Photo: www.dailymail.co.uk)
In 2003, he even worked as a production assistant on the movie Love Don't Cost a Thing, but his drug use overshadowed his life.
Thus, in spite of a massive $4.5 million inheritance from his late mother of height 5 feet 6 inches (1.68 m), the 34-year-old 's net worth is just $10 K as of now.
The reason behind such problem is according to his matriarch's trust, he cannot directly access the money. The move was conducted to prevent Redmond from spending all his inheritance on drugs.
Run In With Law & Girlfriend Info
The troubled man got arrested in 2008 for trying to bring drugs into the US.
After the incident, he was arrested multiple times for parole violation. In his last arrest regarding the parole violation, he got caught with heroin and a weapon at a traffic stop in 2014.
Following his spiraling life, Redmond was convicted in 2018 for attacking five people, leaving two critically injured. Additionally, he also allegedly robbed a convenience store threatening an employee in the process in May 2018.
Actor Troubled With Drugs:- Tom Sizemore Looks Back At The Time When He Had Drug Addiction; Possesses Failed Relationship
As a result of the crimes, the former voice actor was charged with possession of a smoking device, an injection/ingestion device and second-degree robbery, each on the count in 2018.
Now, he remains in jail for the charges as of 2019.
Although Redmond's troubling run-in with the law is regularly publicized in the media, there is no mention of other aspects of his personal life, namely girlfriend. Surprisingly, there is not a single mention of his dating life in the media.
Similarly, his education details also remain obscure from his Wikipedia, till today.
Grandparents Details
Redmond's family tree consists of many famous faces. In the list of the popular figure was his grandmother, Pauline Fawcett. She famously starred in Chasing Farrah and 1979 TV movie, Sunburn.
The talented lady was married to her husband, James Fawcett for 67 years until her death on 4th March 2005. Well, Redmond's grandfather followed his wife more than five years after her death. He breathed his last on 23rd August 2010.