Entertainment
LiAngelo Ball Girlfriend, Parents, Siblings, Education
LiAngelo Robert Ball is a commited basketball swingman...In the junior year of high school at the time, they shared an on and off relationship. Their dating life...met on Instagram and then met in person when...rising sensation in the basketball industry. While still in high school he plays the point guard...In 2019, he is preparing for his game with his...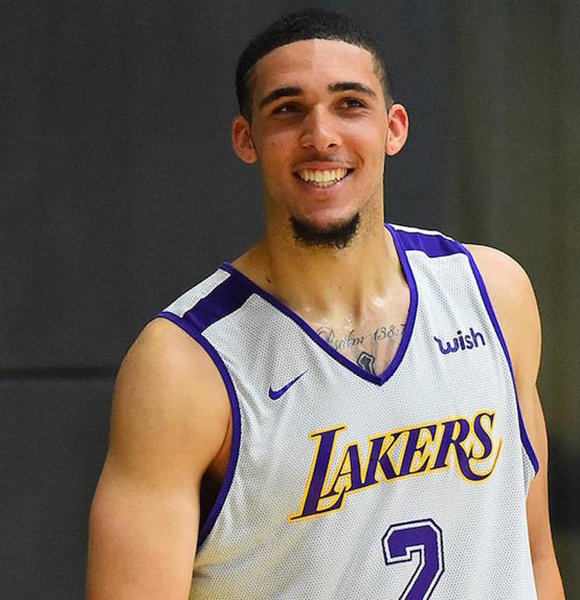 Ranked as a three-star recruit by ESPN, LiAngelo Ball is a commited basketball swingman. Gaining fame through the recruiting class of the 2017 UCLA, LiAngelo is a star player affiliated with the Los Angeles Ballers.
A star player from his youth he was one of the most commited basketball players in the UCLA league.
Set aside his basketball skills, his personality is so popular LiAngelo also has social media presence with over 2.4 million followers on Instagram.
Dating History, Girlfriend
The popular Instagram and basketball star catches the eyes of many beauties no doubt, but who caught LiAngelo's attention?
Initially, in 2018, the player started going out with Izzy Morris. LiAngelo - who was attending the junior year of high school at the time - shared an on-and-off relationship with the Instagram model. Their dating life got so much attention, in June 2018 some even reported of girlfriend Izzy getting pregnant with his child. The news, however, was fake and nothing more.
Pregnancy Reports :- Ammika Harris Age, Pregnant, Baby, Relationships
Sadly though, the pair split in October 2018. LiAngelo revealed that they both had officially ended their relationship. At the end of his connection with Izzy, more troubling claims surfaced.
In the same month of his seperation, a Vegas bottle host transgender woman named Marina Fuentes claimed she and LiAngelo had a sexual encounter. She was very confident about the incident and even threatened to release a sex tape of them.
While the claims were a hot topic of discussion in 2018, no tapes were ever released, and not much was ever heard from Marina since then.
As of 2019, LiAngelo is finding love in his game. He began going out with high school basketball player, Jaden Owens, in 2018. According to LiAngelo, he and Jaden first met on Instagram and then in person when Los Angeles Ballers played the Atlanta Ballers in Dallas in July.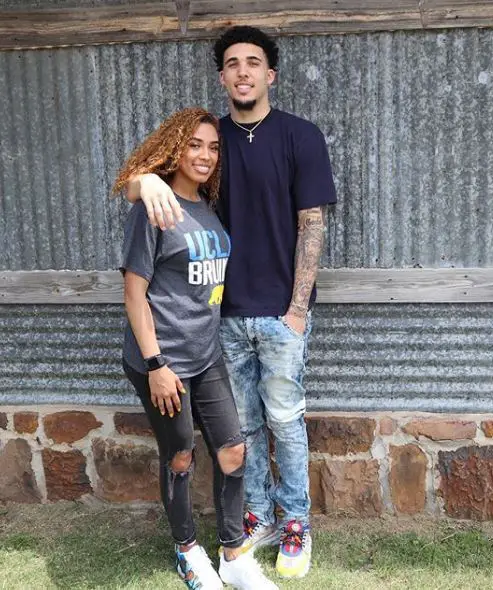 LiAngelo Ball with girlfriend Jaden Owens in May 2019 (Photo:- LiAngelo Ball's Instagram)
While they met back in July of 2018, the boyfriend-girlfriend only made their relationship public in November of the year.
Family Background: Parents & Siblings
LiAngelo Robert Ball is the middle son of parents: the famous Lavar Christopher Ball and Tina Ball. While his father is an American businessman and a popular media personality, his mother is a former American basketball player.
The athlete has two brothers named LaMelo Ball and Lonzo Ball, who are also basketball players. HElder brother Lonzo Ball - age 21 - is a point guard for the New Orleans Pelicans. His younger brother LaMelo - age 18 - is a rising sensation in the basketball industry. While still in high school, he plays the point guard position like Lonzo.
The three siblings are nicknamed the "Ball brothers," and all of them are commited to play ball in the UCLA. Also, the entire family is part of a reality TV show called Ball in the Family.
Ball's Personal Info:
LiAngelo is a 20-year-old basketball athelete - who celebrates his birthday every year on 24th November. Standing upright at the height of 6 feet 5 inches (1.96m) with a weight of 104 kgs, LiAngelo towers the basketball industry.
Another Basketball Star:- Joe Harris Stats, College, Contract, Salary
Before deciding to be a professional athelete, he played basketball for Chino Hills High School, where he recieved his education.
The player was initially committed to playing basketball for the UCLA. However, during his trip to China as a member of the team, he was accused of shoplifting.
Resulting in a suspension from the team, since then, his parents have moved him from the UCLA league in hopes of preparing him for the NBA Draft. In 2019, LiAngelo prepares for his game with team Los Angeles Ballers.