Entertainment
What's Lidia Bastianich Net Worth? Facts On Her Career & Personal Life
Lidia Bastianich is an Italian-born chef...best known for her show Lidia's Kitchen (2013-2020)...married to Felix Bastianich...have two children...born on 21 February...fled communist rule with her father, mother, and brother...spent two years in a former concentration camp...runs multiple restaurants...author of many cookbooks...has a net worth of...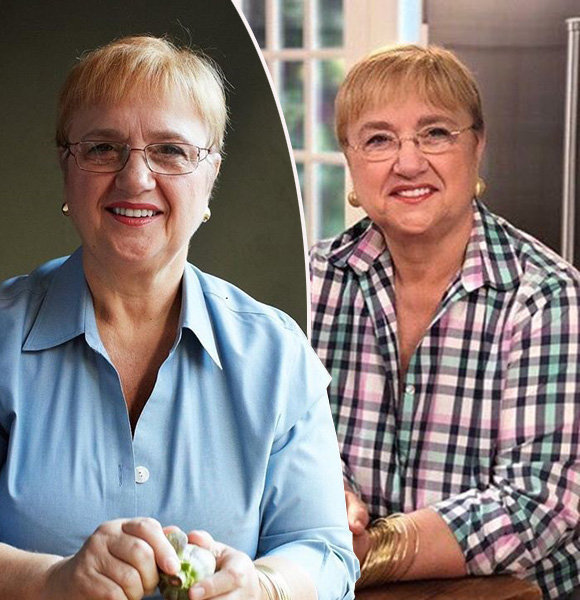 Lidia Bastianich is an Italian-born chef best known for her show, Lidia's Kitchen (2013-2020). She is also a successful restauranteur and author.
As of February 2020, she has published over 15 cookbooks and autobiography. The celebrated chef also simultaneously runs ten restaurants, five of which are in New York. 
Husband
Lidia was previously married to Felix Bastianich. Both of them were Istrian immigrants who left Istria around the same time.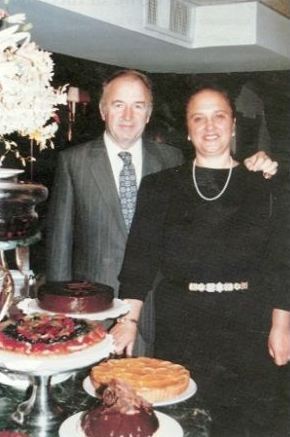 Lidia Bastianich with husband Felix Bastianich (Photo: puzzups.com)
The two first met when Lidia was sixteen and tied the knot in 1966. Together, they welcomed two children: son Joe Bastianich (born on 17th September 1968), and daughter Tanya Bastianich (born in 1972).
World's Best Female Chef 2016:- Who Is Dominique Crenn? Meet Soon-To-Be Wife Of Actress Maria Bello
The famous TV host separated from her husband in 1997. Felix passed away 13 years later in 2010. 
Lidia Bastianich's Age & Bio
The restauranteur was born on 21st February 1947 in Pula, Croatia, Yugoslavia, as Lidia Motika. As a child, she spent a lot of time with her grandmother, Nonna Rosa. 
She fled communist rule with her father, mother Erminia, and older brother Franco. Lidia was nine at the time and spent two years in San Sabba, a former concentration camp in Trieste, Italy as a refugee. 
The chef's professional career began in 1971 when she and her husband opened Buonavia, their first restaurant. She initially started as a hostess and eventually climbed her way to a sous-chef and donned a chef's toque a decade later in 1981. 
Restaurants
Lidia began working as a chef in her newly opened restaurant, Felidia, in 1981. The eatery received three stars from the New York Times and was also a James Beard Foundation nominee for their Outstanding Restaurant U.S. award. 
Following Felidia's success and widespread recognition, Lidia opened several more restaurants. The best known among them is DEL POSTO. 
Her restaurants are spread across Kansas, Las Vegas, New York, Chicago, Boston, and Los Angeles.
Cookbooks
Lidia's Kitchen host is an author whose cookbooks have won multiple awards. Her first cookbook is Lidia's Italian Table: More Than 200 Recipes From The First Lady Of Italian Cooking (1998).
Another Italian Chef:- Who Is Fabio Viviani's Wife? Recipes For All - Successful Restaurant & Married Life
She has written more than a dozen cookbooks since then. Some of them are Lidia's Italy (2007), Lidia's Favorite Recipes (2012), and Lidia's Italy In America (2011).
The Italian-born chef also wrote an autobiography, which was published in 2018. The book is titled My American Dream: A Life of Love, Family, and Food.
Net Worth
According to celebritynetworth.com, Lidia has a net worth of $6 million.
Facts
Her grandparents ran a trattoria.

She and her mother were separated from her father and brother after their time in San Sabba because the refugees were divided by gender.

Lidia's mother worked at Walken's Bakery (a bakery owned by actor Christopher Walken's father) after they moved to the U.S. The Bastianichs are still good friends with the Walkens to this day.