Lili Reinhart became a household name via her portrayal of Betty Cooper in...Surprisingly, the pair repeatedly refused to talk about their relationship...But, tabloids.....disclosed she was still together with her boyfriend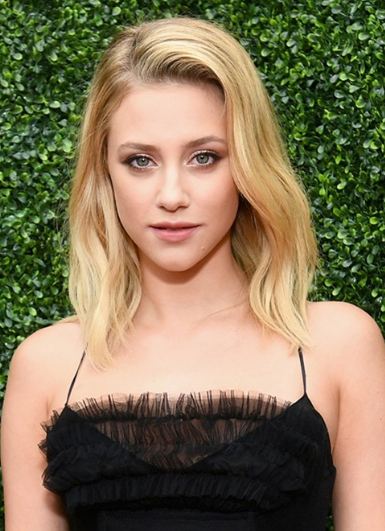 Lili Reinhart became a household name via her portrayal of Betty Cooper in The CW series Riverdale in 2017. Before the life-changing role, she appeared on Law & Order: Special Victims Unit and The Kings of Summer.
She was also set to star in 2019 multi starrer film Hustlers alongside Cardi B and Jennifer Lopez. While her career remained quite a notable one, her dating life followed a series of patch up and break up, let's find out why.
Lili Reinhart's Dating Life
Lili's palpable chemistry with her on-screen love interest Jughead, played by Cole Sprouse, raised a lot of eyebrows. While speculations were rife about the Riverdale co-stars' offscreen proximity, Cole added fuel to the fire on the rumors, via Instagram.
In March 2017, he posted a magazine-style photoshoot picture of Lili. Although the pair didn't confirm their romance, their social media interactions gave a hint about their affair.
Brewing Romance In Riverdale Cast Members:- Charles Melton Age 27 & Camila Mendes Dating Rumors! True?
Lilli and her alleged boyfriend vacationed together in Hawai in January 2018. However, it was their joint appearance in the prestigious Met Gala in 2018 that supposedly confirmed their romance.
Surprisingly, the pair repeatedly refused to talk about their relationship. In June of the same year, news broke that the Riverdale actress was pregnant with her boyfriend Cole's baby. But, it turned out to be a baseless rumor.
While talking to Harper's Bazaar in July 2018, the actress maintained that her personal life was hers alone. Amidst Lili's struggle to maintain privacy under intense scrutiny, souces claimed on July 2019 that Lili and her The Suite Life of Zack & Cody alum boyfriend split.
However, the Surviving Jack actress posted a picture with her supposed ex-boyfriend Cole on 25th July 2019.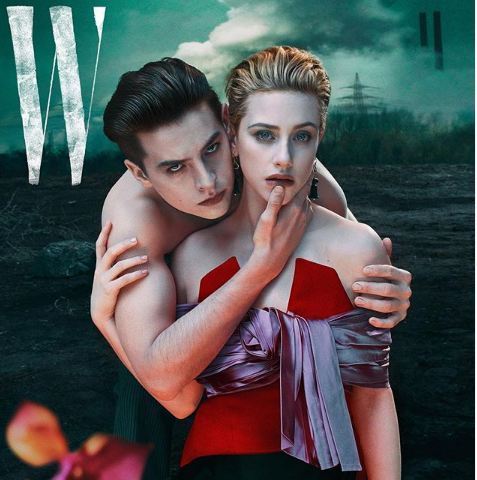 Lili Reinhart gets cozy with boyfriend Cole Sprouse on 25th July 2019 amid breakup rumors (Photo: Lili Reinhart's Instagram)
She added a cryptic caption suggesting they were still together. Furthermore, on 6th Septemeber 2019, the status of their relationship became crystal clear among the fans. The actress also added some criticisms regarding the ways news outlet covered the state of her dating life.
The 23-year-old artist disclosed she was still together with her boyfriend Cole during an interview with Coveteur magazine at the Toronto International Film Festival.
In her own words, she even labeled Cole as her boyfriend, citing,
It takes a lot of time to do those things. I think I'm leaning in toward a character for Halloween. I think I'm going to do it with my boyfriend, Cole. I don't want to spoil it if it's not going to happen, but it's a TV duo.
Likewise, she made it clear that privacy was of the utmost importance in her dating life. In the past, she had also advised her Twitter followers to stay away from reading information about her on the news. Moreover, in the same interview, she was quoted saying,
Now that I'm X amount of years in, I do appreciate the privacy we have, that he's encouraged me to take. No one knows how long we've been together, and no one will until we're ready to say it. No one knows how we fell in love, except for our close friends and us. It's really special
However, as much as it's everyone's responsibility to respect privacy, not every news sources are untrustworthy. Afterall, if the actress was not so comfortable with disclosing her private life, she wouldn't be revealing all of these with the Coveteur magazine in the first place while promoting her movie, Hustlers.
Lili's Net Worth 
The TV actress enjoys a massive salary, courtesy of starring in the massive hit TV show, Riverdale. Her portrayal of Betty Cooper fetches her a supposed $200K per season.
Broadway Actress:- Jasmine Cephas Jones Dating, Engaged, Net Worth
And, her cover in magazines like Harper's Bazaar, Teen Vogue and attendance at a significant event like Met Gala hints about her A-list status in Hollywood. Thus, there is no doubt about Lili's growing net worth in the showbiz industry. Plus her near 20 million Instagram followers provides her ample branding opportunities.
The sucessful actress uses her massive platform and voice to raise awareness about mental health and anxiety issues.
Native Place & Parents Details
Lilli is originally from Cleveland, Ohio.
Born to parents Amy Reinhart and loving father on 13 September 1996, she showed an inclination towards performing early on in her life. At the age of one, she started her dancing classes, and in her early teens, her mother used to travel with her to New York for auditions.
For a time, Lilli also moved to North California due to her father's job.
Finally, at age 18, she made her major relocation to Los Angeles to chase her acting dreams. However, the actress suffered from mental health issues while trying to land roles in Hollywood. Thus, she moved back to North Carolina and landed a callback audition for Riverdale due to her home-taped audition video.
To remember her mental health struggles and subsequent success, Lilli has a tattoo of an arrow to remind. The brave and outspoken inspires the audience as well as siblings at home. She is a big sister to Tess Reinhart and has an elder sister Chloe Reinhart.