Entertainment
Lindsie Chrisley Wiki: Reunited With Ex-Husband After Divorce? Married Status
Starring in the American reality series "Chrisley knows best", the fan popular Lindsie Chrisley has entertained everybody through her dynamic performance. After leaving the series in a bitter note, this star has taken a turnabout in podcasting "Teen Mom 2" with her bestie Kailyn Lowry.
The star, the eldest daughter in the Chrisley family, had created a bit of rift in the family after eloping with boyfriend Will Campbell. A relation that was built without the approval of her parents soon headed downfall after Chrisley filed a divorce and called an end to her marriage.
However, after two years of singlehood, the rumor has it boiling that the former pair is back again.
Making Amendments With Ex-Husband
The year 2012 gave an official beginning for Chrisley and Will who tied the knot after successfully eloping away from their homes. The news of Lindsie marrying Will Campbell was a shocker to father Todd Chrisley who didn't approve the relation in first hand.
Todd heated with such wedding was further dismayed by the next big news of "Baby on the way" given by Lindsie.
Discover More:'Teen Mom' Adam Lind Girlfriend At Age 29; Wife Married Again, Where He At?
With the arrival of baby Jackson, the 3-year-old son of Lindsie, the couples slowly started facing a severe relationship crisis. It was Lindsie who announced the spit with her husband To 'People' saying,
"He was my first love. We got together when we were 19 years old, and over time we grew separately in different directions instead of together,"
Lindsie further explained her side of the story by saying,
"I feel like I've become more independent, I've come more into myself, I'm more confident with myself and I just don't feel that relationship gives me what I need anymore. I've outgrown the relationship."
Lindsie however later claimed that she hoped to remain friends with Will because he was the first love of her life and she had nothing negative to hold against him.
Read Also: Kyle Chrisley, 26, Stepping Up With Wife! This Is What He's Been Up To
The Teen Mom star was right in this part when earlier this year, the couples were back together mending their ties for their son Jackson.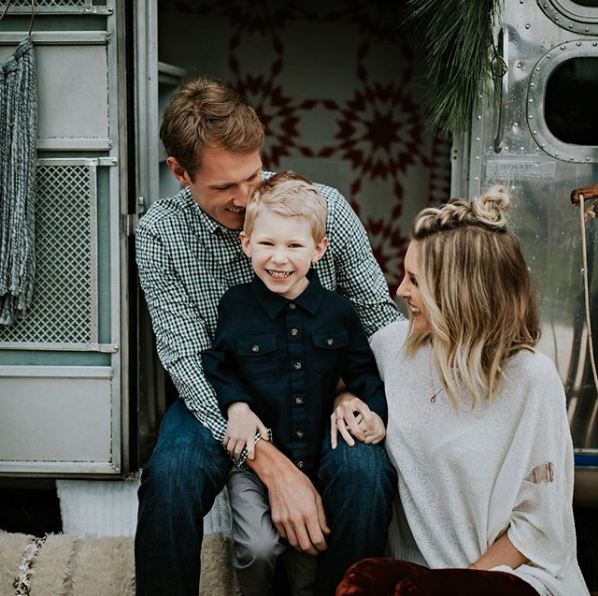 Lindsie posts a picture of her happy family after getting back with former husband (Photo: Lindsie Chrisley's Instagram)
Lindsie, who headed for an atonement with husband, later called it a final end when she discovered that amends were not possible when the two people had learned to head in the opposite direction. She said,
"We had a little time apart, then we got back together in the hopes that we could make it work for our child,"
She further added,
"But we realized that two people that are not happy with one another and trying to make it work just for the child and not for themselves personally – that's not in the best interest of the child, or either of us."
The on-and-off relation of the 'Living Like Lindsie' blogger didn't work as expected which made the star realize that reparation wasn't the answer.
Lindsie Chrisley Wiki: Age, Husband, Parents, Height, Net Worth:
Before pouring news of remarriage with husband and being the hotshot celeb in the media, Lindsie Chrisley was previously known for starring in the reality show "Chrisley Knows Best".
Her performance in the show since 2004 has made her popularly known as Todd Chrisley's eldest daughter.
After recently spilling the beans of Lindsie being adopted by her stepmother Julie legally, she biologically belonged to father todd Chrisley and mother Teresa Terry. Since her significant contribution in the family show, Lindsie switched to Teen Mom 2 podcasting with her best friend Kailyn.
Working as an actor, podcaster and a part-time blogger, Lindsie has earned her net worth of $5 Million dollars.
Interesting inside story: Julie Chrisley Reveals Her Cancer Battle! Only Went Through Plastic Surgery Or A Weight Loss Surgery As Well?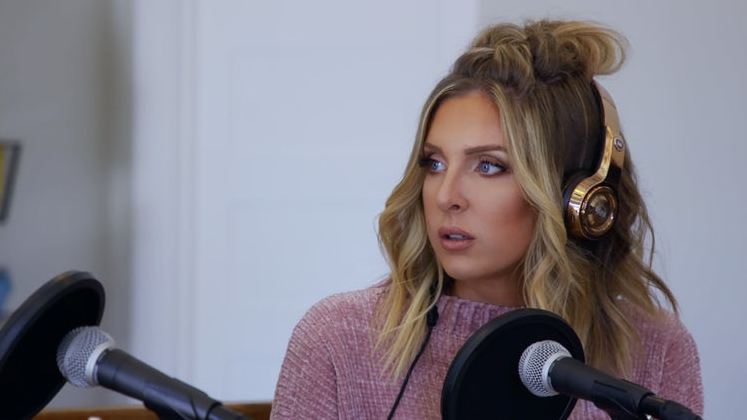 Lindsie podcasting in Teen Mom 2 after leaving the show, Chrisley Knows Best (Photo:Intouch.com)
This gorgeous actress, who stands 5'4 m tall, was married to husband Will Campbell in 2012 and separated after 4 years of happy marriage. She has a son named Jackson who she loves dearly and seeks to give a healthy and a happy life.