Entertainment
Lizzie Rovsek Separates with Husband at 37! What will Happen to Children?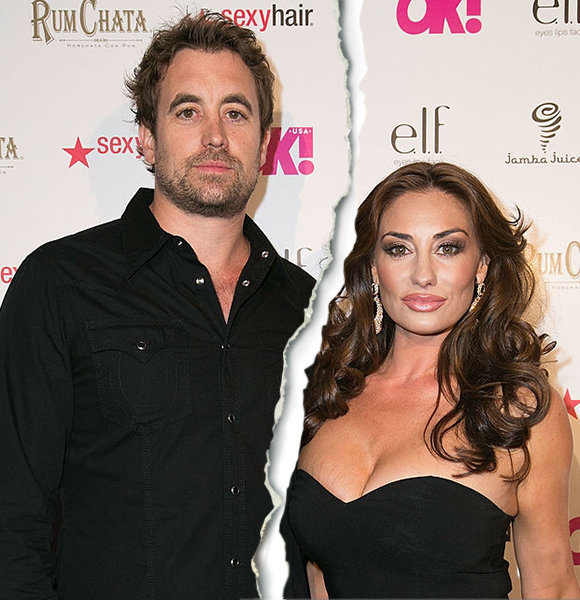 Life is full of uncertain twists and turns. While one gets married thinking of lifelong togetherness, the reality could be a bit different. 
Similarly, 'The Real Housewives of Orange County,' alum has faced similar turn in life as she is parting ways with her husband of eight years by filing divorce. But now, what will happen to their children after the split? Let's read to find out.
Lizzie Rovsek Marriage and Separation with Husband:
The former model and fashion designer Lizzie, age 37, got married to Christian Rovsek on September 12, 2009, at Bacara Resort and Spa which is a luxurious hotel in Santa Barbara, California. 
She welcomed a son named Preston (7) a year after tying the knot. Lizzie then gave birth to another son named Kingston who is now five-years-old. The cute boys are frequently seen in Lizzie's social media posts.
While Preston and Kingston were frequently featured in Lizzie's social media posts, she stopped sharing any photos with her husband which hinted their separation.  However, Christian still has some pictures with Lizzie on Instagram.
On December 26, 2017, just a few weeks after another Real Housewives of Orange County star, Shannon Beador, filed for divorce from her husband of seventeen years, the news about Lizzie's separation with her husband of eight years was revealed.
According to Orange County Superior Court divorce documents obtained by Radar, Lizzie filed a petition for the dissolution of marriage against Christian on October 19, 2017, and the date of separation is cited as July 13, 2017.
She requested joint custody of their children while citing "irreconcilable differences" for the separation. And in lieu of appealing child and spousal support, she wrote,
"I anticipate all issues will be resolved through the mediation divorce process. If it is unsuccessful, I will seek leave to amend this petition to seek further relief."
Well, the 37-year-old Christian hasn't yet responded to the filing, and there are no further hearings scheduled for the case.
Right after the news about Lizzie's separation with her husband got revealed, she took Instagram to thank all those people who supported her knowing her heart and spirit.
The television personality, Lizzie is famous as the beauty pageant winner and television host. 
Born on February 1, 1980, as Elizabeth Ann Arnold, Lizzie was able to win the title of 1998 Miss Kentucky Teen USA pageant and Miss Kentucky USA 2002. Meanwhile, she briefly dated Nick Lachey.
Lizzie, who has a degree in fashion design and merchandising from the University of Kentucky, has her own fashion business called 'Sun Kitten Swimwear.' Her brand specialises in high-end exotic designer swimsuits for women among which her signature swimsuits cost around $110. 
Well, Lizzie's hard work and dedication have showered her with an amazing net worth of $25 million.
Lizzie's beautiful looks could be credited to her genes however she has not revealed her ethnicity yet. Further, while observing the pictures of Lizzie from Miss Kentucky Teen USA to RHOC, we can see many changes on her. It seems that she had undergone a plastic surgery as well.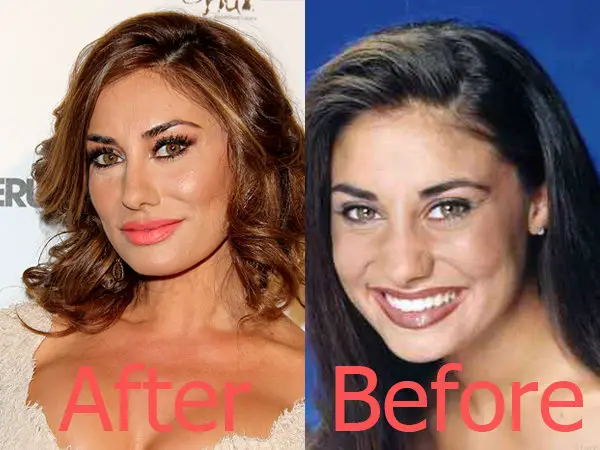 Caption: Lizzie Rovsek before and after nose job in pictures.
Photo Credit: Liverampup
According to plastic surgeon Dr Anthony Youn, Lizzie might have done a nose job as her nose appears to be moderately thinned. Likewise, her lips also look visibly fuller which might be the result of a high-powered plumper. However, Lizzie hasn't opened up about the surgery.