Entertainment
Lolo Jones Net Worth, Boyfriend, Parents, Ethnicity
Lolo Jones garners a net worth of...Search for an ideal boyfriend turned...Partners get scared because of her...Dating list includes...Ethnicity-wise identifies as...Born to parents...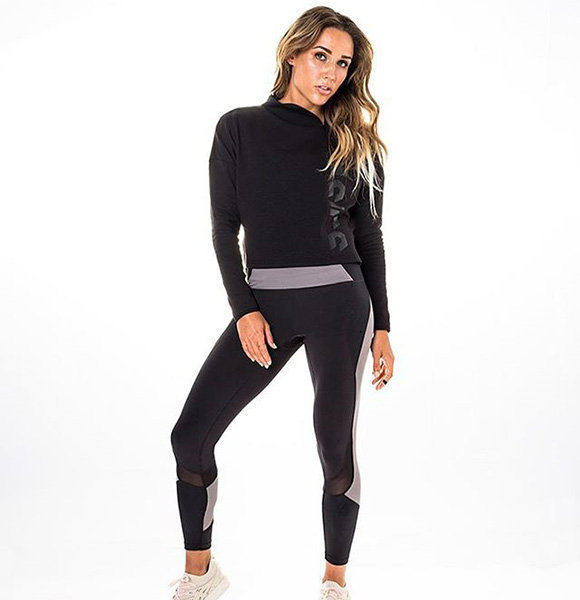 A star hurdler and bobsledder, Lolo Jones specializes in the 100-meter and 60-meter hurdles. She skyrocketed to the international track and field scene following her gold medals wins in 2008 and 2010 at the World Indoor Championship.
Dubbed the favorite at the 2008 Beijing Olympics in the 100-meter hurdles category, Lolo ended the race at the disappointing seventh place. On the way to the finish line, she had tripped and fell.
Putting the incident behind her, the two-time Olympian bagged a gold medal at the World Athletics Final in 2008.
In 2014, Lolo made history as she became one of few female athletes who has participated in both Winter and Summer Olympic Games. A year earlier, she won a gold medal at the FIBT World Championships as a member of the US mixed team.
Boyfriend, Partner & Dating Related
There's no denying that Lolo boasts an illustrative career as a track and field athlete. However, the same isn't true of her dating life.
Can't Find A Partner:- DaniLeigh Ethnicity, Net Worth, Boyfriend, Parents
A devout Chrisitan, the three-time USA indoor champion loathes the idea of pre-marital sex. Admittedly, she is saving herself for her future husband. Not even the temptation of winning medals have lured her into a strictly sexual relationship.
By her admission, Lolo's stance on pre-marital sexual acts has proved detrimental to her quest of a suitable partner. During her 2018 Madame Noire interview, she opened up about being a virgin at the age of 30 and how her religious beliefs scared away possible boyfriends.
Other than her brief romance with NBA star Blake Griffin in 2018, not many information is available on her past romantic partners. That said, now and again, she references her ex-boyfriends via tweets.
Net Worth In 2019
While unsuccessful with her courtships, Lolo remained relatively victorious with her athletic career and business endeavors.
Even with controversies, she remains a highly-marketable athlete. Her sponsorship deals with Red Bull and Asics stand as proof. Furthermore, she boasts features on publications such as ESPN The Magazine.
Leveraging her fame, Lolo has starred in films such as Navy Seals vs. Zombies and Left Behind. Elsewhere on TV, she boasts appearances on the 19th season of Dancing With the Stars and the first installment of The Challenge: Champ vs. Pros.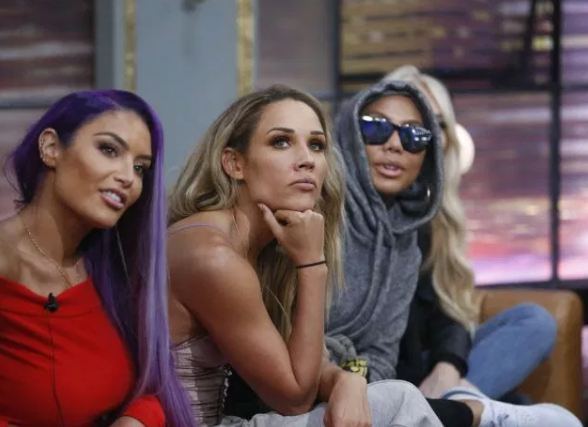 Lolo Jones (middle) on Celebrity Big Brother circa Jan 2019 (Photo:- ETCanada.com)
Through career earnings and show-biz money, Lolo boasts a respectable net worth of $1.5 million. With an appearance on the 2019 installment of Celebrity Big Brother, many predicted to see a steep rise in her net worth from 2018.
Parents, Ethnicity & Height
All thanks to her parents' family background, Lolo identifies as belonging to mixed-racial ethnicity. She is of French, African-American, Native American and Norwegian descent.
Fellow Track & Field Athlete:- Marion Jones Now, Net Worth, Husband, Family
Born in 1982, Lolo's - now age 37 - primary guardian while growing up was her mother, Lori Counter-James. Her father James Jones was away because of his obligation with Air Force. She also has a sister named Angelia Jefferson.
The Des Moines, Iowa-native stands five feet and nine inches (1.75 m) in height. Meanwhile, she maintains a healthy weight of 73 kgs.