Lucy DeVito is the daughter of famous ...her mother is also...she is as short as her father in height...older sister to siblings...younger brother and sister are also...crush on the famous actor, Leonardo DiCaprio...acted with father in...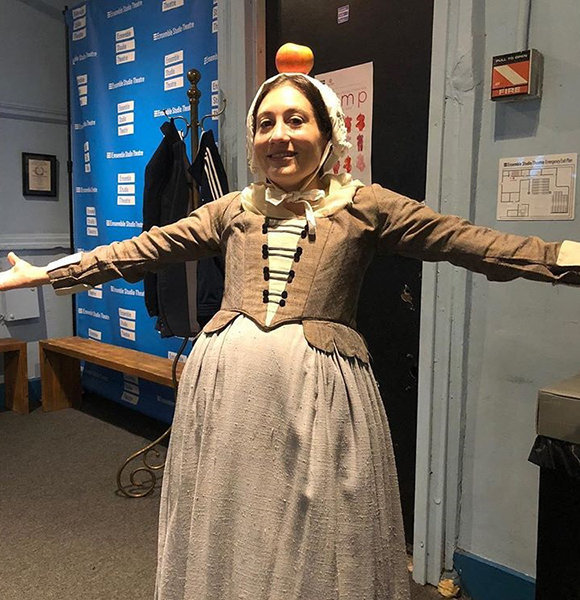 Widely known as the daughter of Hollywood actor, director, comedian, and producer Danny DeVito, Lucy DeVito is also a Hollywood personality. Despite being linked with her father on several occasions, Lucy made a name for herself as an actress.
Know more about the actress' career, her contributions to the entertainment industry, net worth & more!
Lucy DeVito's Bio
The American actress was born as Lucy Chet DeVito on the 11th of March 1983.
Her parents are Hollywood actors Danny DeVito and Rhea Perlman. Growing up in a Catholic family, the 36-year-old spent her childhood at her native land, New York, and California plus New Jersey.
People that surrounded her from her early days were her two siblings, older sister Grace DeVito and brother named Jake DeVito. Both of them are renowned as a producer and actor, respectively.
More On Her Brother:- Jake DeVito Wiki: Gives Glance at Personal Life as Part of Famous Family
As a child, Lucy saw her family-of-five as a close-knitted home. But, her parents decided to split up in 2012 after about 30 years of marriage.
The time of turmoil first lasted until her parents made peace one year later and began to live together. However, they again parted ways amicably on March 2017 without being divorced.
Like her father, Lucy has a short height. Her father is 4 feet 10 inches (1.47 m) tall while Lucy is 4 feet 11 inches (1.49 m).
Career & Net Worth
Lucy was influenced by her parents' acting career. So, as an adult, she decided to follow in their footsteps. Being involved in theater while in high school, she took part in Drama at Brown University. Her first appearance in the film was a small role in the film 'Revolution This' in 2005.
Eventually, she developed into a versatile actress on stage, film, and television.
At the age of 25, Lucy acted in a drama at the Intiman Theater in Seattle, Washington where she had a leading role as a German holocaust victim, Anne Frank. Her appearance received positive reviews in the media, and it became a stepping stone for her to become a star.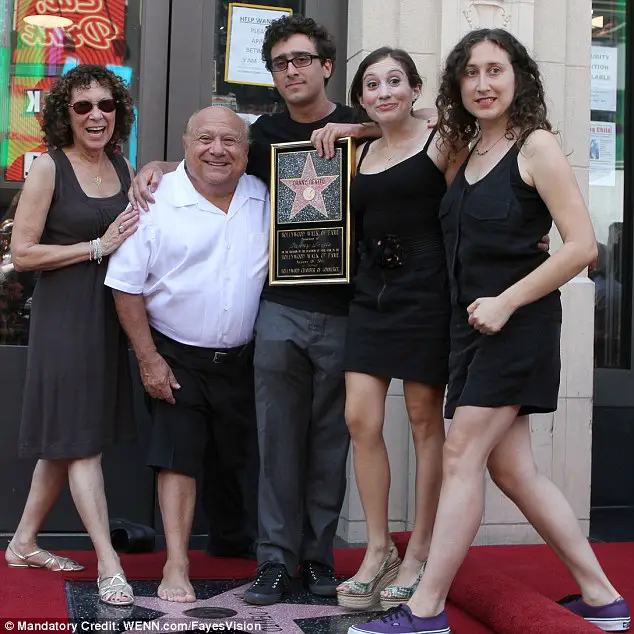 Lucy DeVito(second from right) with her family on the Hollywood Walk of Fame in 2011 (Photo: dailymail.com)
She began her career on television with a small role as a cashier in the series' Crumbs' in 2006. However, her first significant role in a film appeared a year later in 2009; she played the role of Miss Greenstein in the movie 'Leaves of Grass.'
The actress appeared with her father and Robert De Niro in his latest film 'Speech and Debate.' Similarly, her other TV shows include Jenny on 'Always Bright in Philadelphia,' Linda on 'Dirt' and Lisa in 'Girls '
With all her work, it would not be wrong to assume that Lucy enjoys life with an impressive net worth. While her exact figure is not known, her father has $80 million, and her mother owns $50 Million.
Dating Boyfriend?
When it comes to actors and actress of Hollywood, their personal life seems to be a tangled mess. However, Lucy is far from it. She has dedicated her life till now to her career, which is understandable as she comes from a family of A-listers.
Another Single Lady:- Elaine Welteroth Bio, Net Worth, Husband, Married
Also, there have been no rumors surrounding Lucy's personal life.
Either she has successfully kept details of her relationship away from seeing the light of day, or she doesn't have anyone to show to the public. She did have a crush on the famous actor, Leonardo DiCaprio, but she never mentioned anyone else on her personal matters.