Lud Foe is an...grew up in one of the worst...dropped out of high school to pursue...Best known for his...went to jail in late 2017 for...girlfriend accused him of...is now a father to a baby...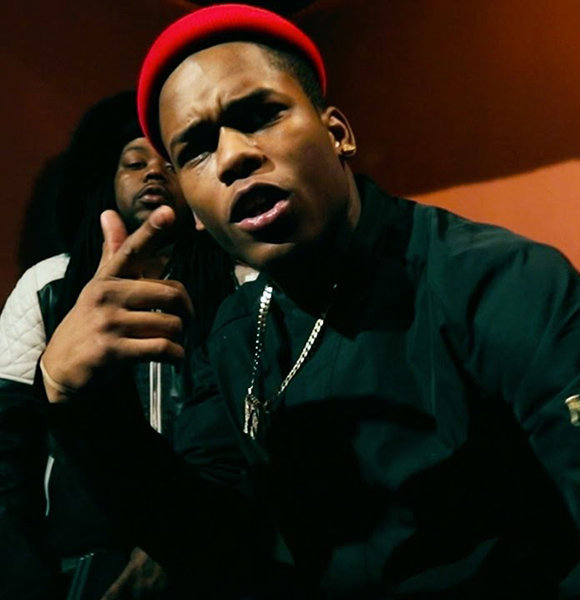 A lot of rappers feature gangs and violence in their music videos. But, not all of them would have experienced the brutality in real life like American Rapper Lud Foe.
He grew up in one of the worst African-American city blocks on the west side of Chicago. Best known for his aggressive, gritty, gutter inspired lyrics and trippy psychedelic music videos, Lud is a 22-year-old artist.
Find out all about his music, career, net worth, and more!
Lud Foe's Biography
The rapper's real name is Will James Akins. He was born in the city of Chicago in Illinois, the United States in 1996. He celebrates his birthday on the 15th of July and boasts an African-American family background.
Growing up, Lud was in a bad neighborhood. The situation was so scary that he had to carry a gun every time he went out of his house.
From Chicago :- Irika Sargent Bio, Age, Husband, Salary
Things turned worst eventually, and Lud dropped out of high school in the wake of a battle with his schoolmates, teachers, and the principal. He went into confinement for one year for the deed.
When he was discharged, the youngster didn't return to his studies. Instead, the 22-year-old focused on his rapping profession.
Dating Girlfriend & Assault Charges
Lud's personal life is as crazy as he portrays it in his music videos.
He was in a relationship around 2016. He and his 24-year-old girlfriend were living together in his home at Plainfield, a village in Illinois. A year after, in 2017, the pair were expecting a baby.
All was going well until his girlfriend charged the rapper with domestic violence.
In December of 2017, the rapper was jailed for the charge. His girlfriend claimed that he slapped her and pushed her off their bed. She also added that when her mother tried to intervene, the rapper assaulted her too.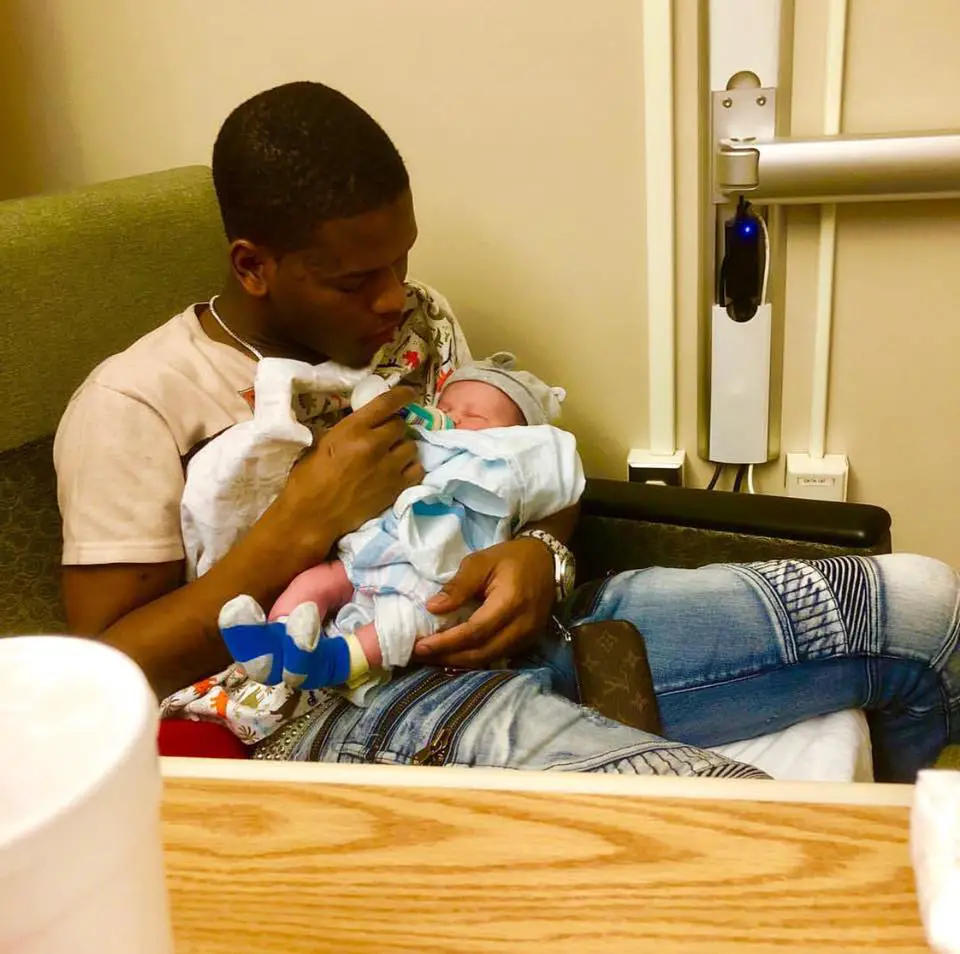 Lud Foe with his son, Zayden on the 11th of March 2018 (Photo: Lud-Foe's Facebook)
Later, the rapper paid the $5,000 bail and got released.
Despite his relationship with partner ended on bad terms, the rapper got something better out of it. His girlfriend gave birth to a baby boy on the 3rd of March 2018. Lud took the baby under his wings and named him, Zayden.
Career In Music
Lud started making music from his teenage years. He was writing Chief Keef-like aggressive lyrics. Relatively unknown at the beginning, the rapper started making professional songs when he met a fellow Chicago artist, Kid Wond3r at a tattoo shop.
African American Rapper :- Young Buck Net Worth, Gay, Parents, Children
Though making studio productions from 2012, the singer only gained fame around 2015 for his music videos. His music video "Cuttin Up" amassed over 30 Million views. He raised the height of the bar he set with a full-length album No Hooks and No Hooks II in 2017.
Now, Lud is a well-respected artist in the rap scene.
His lyrics are almost on a par with rappers like Future and Gucci Mane. The rapper has been incredibly successful with his music. In 2016, he created a YouTube channel under his name.
The channel now sits with almost 150K subscribers. It is estimated to add nearly $80K annually to Lud's already impressive net worth of $1 million.