Teen Mom OG star Mackenzie McKee announced her split from husband in...affairs at both ends led to the downfall of...began dating her husband in...then-boyfriend popped the question in...holds the job of an...boasts a net worth of...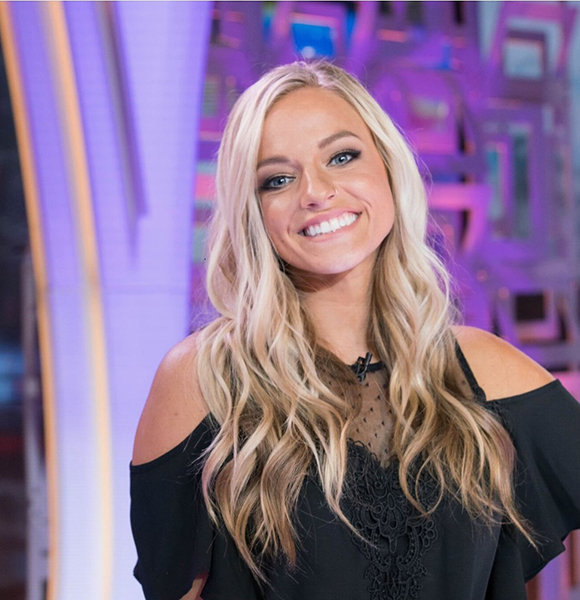 On 16th August 2019, Mackenzie McKee reclaimed singlehood. The Teen Mom OG sensation announced her split from rodeo rider husband, Josh McKee.
Breaking the news via Twitter, Mackenzie shared that her marriage needed a break. Without delving further into details, she reasoned the stress behind the separation. In her own words:-
"I would like to say, that due to stress, me needing to stay focused, the media, etc. I am deciding my marriage needs a break. My heart breaks for my kids. But as of right now, this is what's best. Thank you."
When the reality star made the split public, she and her now-estranged husband Josh were one day shy of their sixth wedding anniversary.
Affairs, Split & Children
A day after opening about the separation, Mackenzie spoke to US Weekly. In the interview, she labeled Josh, "not a good man" and "a horrible person." Admittedly, she deserved better.
Despite sharing three children - Gannon, Jaxie, and Broncs - Mackenzie and Josh's marriage was never a happy one. At the center of their tumultuous relationship was ex-marital affairs.
Went Through Similar Debacle:- Hank Baskett Cheating Disaster; Affair That Cost Him Divorce With Loyal Wife
Following Bronco's birth, the duo's romance went south. According to Mackenzie, her battle with postpartum depression pushed Josh away. Not getting enough attention from him, she admittedly began texting a guy.
The aftermath of Mackenzie's admission resulted in a brief split in January 2017. But, she and Josh eventually made up.
However, amidst all the commotion, a lot revealed between their relationship at Couples Court with the Cutlers. Making sure that other people don't go through the hardship they went into their relationship, Mackenzie mentioned they did not value their relationship for a long time and also cheated on each other.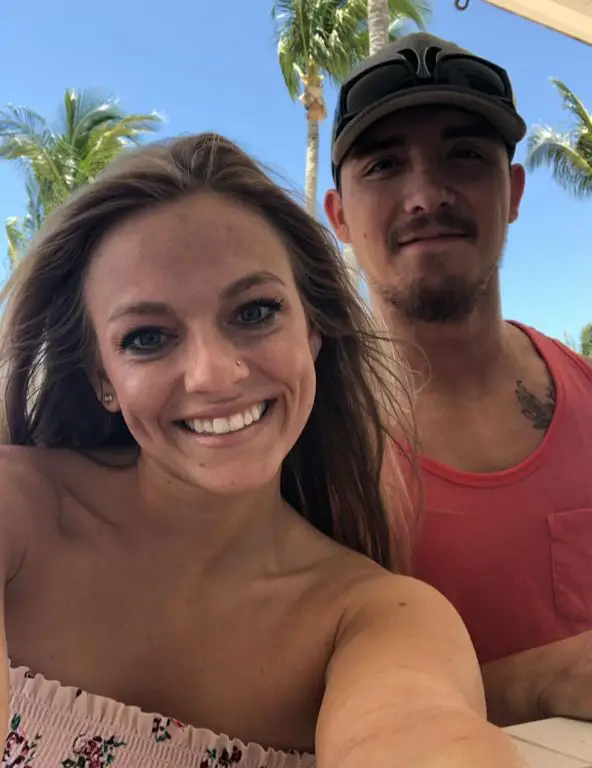 Mackenzie Mckee with her husband, Josh McKee circa March 2019 (Photo:- PEOPLE.com)
The mother of three started seeing Josh at the age of 15 to 16, and that time, they didn't know the meaning of love. Also, at that time, they cheated on each other and couldn't stop each other from doing so either.
Still, the couple is not as perfect as they seem. On 2 October 2019, they were on the verge of divorce when Mackenzie landed a bombshell to her fans announcing their separation. While their relationship was hanging by a thread, Josh surprised everyone by bending his knees and asking his wife for a new beginning in their life on 24 October 2019.
Now, the couple is starting their second innings in life and is ready to go the distance taking lesson from their previous mistakes.
Dating, Boyfriend & Married
If nothing else, Mackenzie and Josh should take pride in what had been a fruitful journey. The duo met at a high school basketball game. Instantly drawn to each other, the reality star and the rodeo rider began dating in 2009.
At age 16, Mackenzie became pregnant with Gannon. Showcasing a right man-like quality, her boyfriend Josh - 17 at the time - remained by her side.
Following a four years long dating period, the duo finally got married in an impromptu chapel wedding in August 2013. A month later, they officially tied the knot in an extravagant marriage ceremony.
Teen Mom, Job & Net Worth
A native of Miami, Oklahoma, Mackenzie began her reality TV journey in 2009 with the MTV series 16 & Pregnant. She later went on to star in Teen Mom OG and Teen Mom 3.
Fellow Reality Star:- Catelynn Lowell Pregnant, Baby, Net Worth
Beyond her job as a reality TV sensation, the mother of three kids also works as an NPC Bikini model. With the combined income from the two professions, she should quickly accumulate a six-figure net worth by now.
Facts About Mackenzie McKee
Mackenzie turned 25 years of age on 17th October 2019.
The former 16 & Pregnant star stands four feet and 10 inches in height.
Hailing from a family of five, Mackenzie is siblings with Zeke, Kaylee, and Whitney Douthit.
At age 11, doctors diagnosed the reality sensation with Type 1 Diabetes.