Entertainment
What Is Miranda Cosgrove Ethnicity? Parents, Dating Status & More
There are very few child actors, or actresses in Hollywood, who can rival Miranda Cosgrove's legendary run from the mid to late-2000's.
Starting with her debut in the now-classic School of Rock (2003) alongside Jack Black and then as an evil-yet-beloved Megan Parker on Nickolodean's series Drake & Josh, the Los Angeles native cemented her position as the most sought after child star in the world. Nickelodeon would later give her a show of her own, titled iCarly.
Now, all grown up with a handful of notable voice-over gigs & chart-topping album releases under her belt, Miranda is just as ravishing and charming as she was when she burst into the scene. Of the few changes, her Asiatic facial features are the most noticeable.
Deciphering Parents' Ethnicity; Is Miranda Cosgrove Asian?
Looking at her silky smooth skin and chinky eyes, one can't help but wonder if she inherits an Asian bloodline. Nothing could be further from the truth though.
Nonetheless, Miranda finds conversations surrounding her ethnicity "pretty cool." By her admission, the Despicable Me star - who is of American nationality - gets mistaken for a lot of nationalities.
Drake & Josh Co-Star:- Josh Peck's Co-Star Drake Bell Slams His Wedding In A Tweet! Not Approving Married Life?
In actuality, born to American parents, father Tom Cosgrove & mother Christina Cosgrove, the "There Will Be Tears" songstress is of Irish, English, and French ancestry, making her as Caucasian as they come.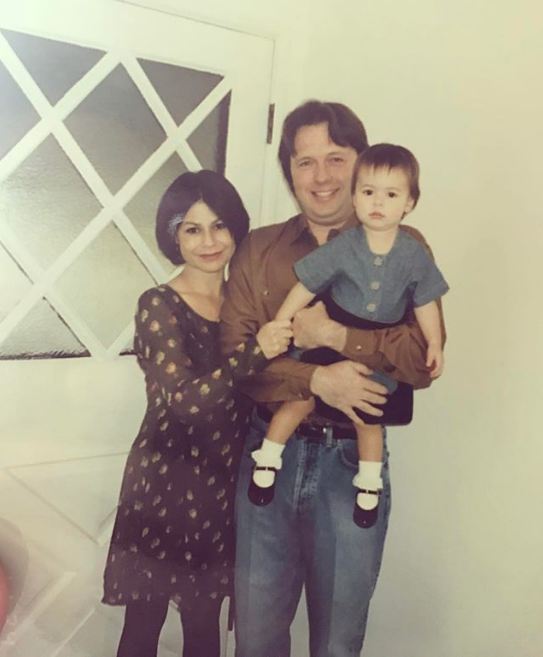 Young Miranda stands next to her parents in a photo dated back to 1994 (Photo:- Miranda Cosgrove's Instagram)
Oddly enough, Miranda carries one-eighth Mexican ancestors. Her maternal grandfather's mother, Mary Castimello/Costano/Coseton was a native of Mexico. Adding to her vast array of bloodline is some degree of German ancestry.
Explore:- What Is Steffiana de la Cruz Nationality & Ethnicity? Bio & Children Info
As successful as she is, the Yours, Mine and Ours actress remains connected to her parents, who run a dry-cleaning business in California. If her schedule allowed her, she claims that she would live at her parents' basement for an extended period.
Dating History & Boyfriend Requirements
Many may fight it hard to believe, but she's just 25 years of age. Although single now, she has an impressive rap sheet when it comes to dating. Her impressive list of boyfriends includes fellow iCarly star, James Maslow and Mystery Girl co-star, Natt Wolff.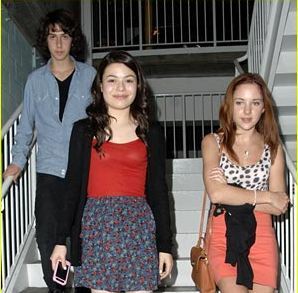 Miranda Cosgrove gets spotted on a movie date with Natt Wolff at Studio City, Calif., on 5th September 2009 (Photo:- justjared.com)
Following her breakup with the latter, the School of Rock actress - whose height, weight & feet size measure 5 foot & 6 inches (168 cm), 54 kg and 8 (US) respectively - appeared on The Ellen DeGeneres show seeking help from the show's host, Ellen in finding a perfect boyfriend. Then 17-year-old Miranda described her dream man as "Shia Labeouf, and Zac Efron put together, with a Michael Cera's personality."
Celeb With Same Name:- Miranda May and Her Lowkey Weight Loss is Inspiration! Has Dating Affair Or A Boyfriend in 2017?
A year after the Ellen interview, the University of South California Alum got photographed on a date with actor & singer Max Ulrich, who in the end couldn't meet up to her expectation of a boyfriend.