Entertainment
Magda Szubanski Goes Candid On Relationship, Reveals Lesbian Partner?
Coming out as gay in the year 2012, Magda Szubanski has been living her life as an open lesbian. Stealing the comedy shows and spreading laughter where ever she goes, the 57-year-old comedian has stolen hearts of millions. But the real question is whose heart she has stolen and who is she currently dating?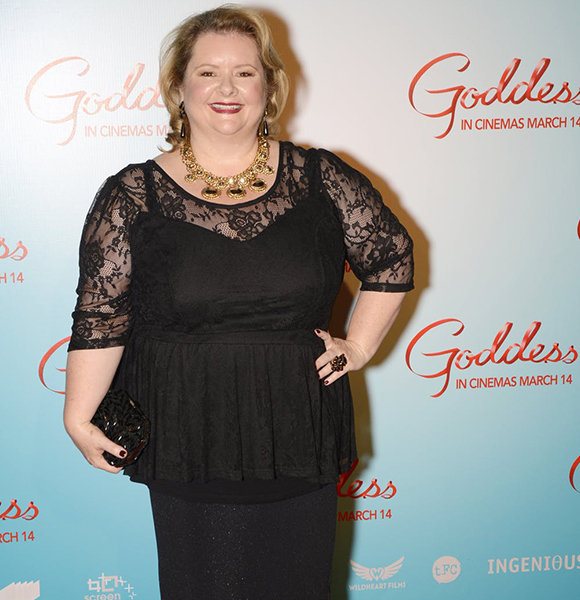 Hollywood's humorous personality, Magda Szubanski has a lot to tell behind her source of humor!
On the front, the comedian has been throwing laughing gas through her splendid performances but shares the same darker history of her own.
When the Kath & Kim star was battling from her family crisis in her childhood days, her own sexuality also became another battle that she got to win. The 57-year-old comedian has finally come out from her closet and lessen her burdens.
However, the comedian still seems to be stuck on the issues of dating!
Let's find out how!
Comedian Comes Out As A Lesbian: "Gay-Gay-Gay-Gay-Gay-Gay-A Little Bit, Not Gay-Gay-Gay-Gay"
One of the most beloved comedians in Australia, Magda Szubanski's humor speaks of pure natural talents, leaving everybody how the comedian could be a spot-on on her every performance.
Her inspiration in playing the unforgettable character Sharon Strzelecki in Kath & Kim, as per her words was being born in a broken soul.
The poignant master of comedy, who had a harsh childhood suffering from the family crisis to depression, rose above and poured it in acting. This all made her come out as a strong lady, who now knows her way to make everybody laugh.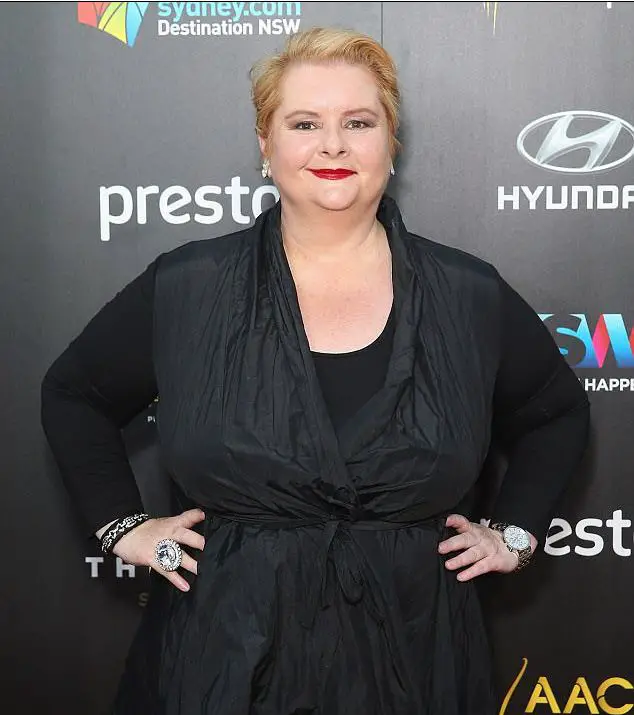 Magda after a brutal past still stands strong (Photo: Dailymail.co.uk)
Being the most popular comedian with a personal gloomy side, Magda lived a torturous teenage life questioning her own sexuality. With the constant nagging realization of her being a lesbian, Magda faced a hard time trying to fit in her friend's circle despite being an outcast.
Don't Miss Out: Jason Collins, Gay NBA Star & Boyfriend/Partner Still In Love?
Slowing keeping her sexuality aside and entering the sketch comedy industry, Magda had claimed her position as a comedian that many knew about. It was then in 1992 when a major women's magazine had asked her to do her story that she left a hint about her actual sexual orientation to the public.
The journalist when asked her:
"One of the rumors is that you are … homosexual."
Szubanski repeated pleasantly that gossip didn't concern her. After approving with the journalist in the interview, she collapsed that night in agony od self-cursing.  In her recently realized memoir "Reckoning" she writes describing this event as:
"I slid down the wall of my hallway gasping and weeping and I banged my head against the wall. I pounded my skull with my clenched fist. 'You idiot! You complete f…ing idiot!' "
The 1992 incident then made her come out to her family. With the unexpected reaction of acceptance from her family made the actor to finally come out officially to the public.
Appearing on the Ten Network's The Project in 14th February 2012, Magda finally spilled the beans of her sexuality to her audience saying:
"I absolutely identify as gay and for a very long time have,"
However, more to this she further explained her orientation as:
"I am absolutely not straight. I wouldn't define myself as bisexual either. I would say I am gay-gay-gay-gay-gay-gay-a little bit, not gay-gay-gay-gay. Unfortunately, there's not actually a word to describe me so I have to express myself through the medium of the dance."
The Valentine's day coming out story finally made the famous Hollywood clown to be comfortable in her own skin.
Still Doesn't Signal Any Partners: No Husband, No Wife!
After coming out as a lesbian officially in 2012, the Babe actor has ever since been fighting for the LGBT rights. Her opinion about marriages and love has astonished the world and has allowed more people to join the support group.
Read Also: Cynthia Nixon Leaves Husband Embracing Gay Sexuality As Wife Came Along
Opening up as gay for a decade and voicing to the queer community, Magda Szubanski has still not signaled any partners or lover to her fans. At the age of 57, the talented show stopper hasn't given the slightest clue about who her potential partner may be.
Magda Szubanski is a proud LGBT activist (Photo: Gaynewseurope.com)
The Liverpool, United Kingdom native only chooses to describe her relationship as:
"single, fat, lesbian middle-aged woman"
She also admits she has "broken a lot of barriers" in recent years.
With so much talent bulging from her side and being a proud gay activist, it won't be a surprise if the transformational actor finds herself a perfect partner and feels alive like she seems to be when she comes under the glow of the spotlight!