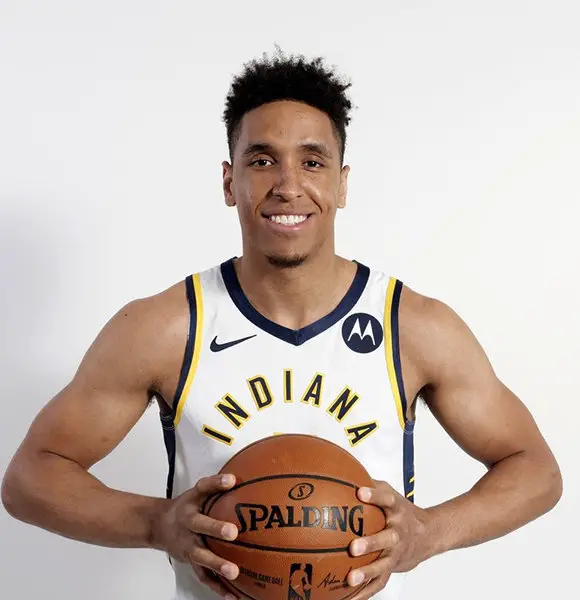 2017 NBA Rookie of the Year awardee Malcolm Brogdon is the point and shooting guard for the Indiana Pacers. A rarity among pro athletes, he went to college for five years and got a masters' degree before turning pro. 
Thus, Malcolm is considered the athlete with the brains, and he is lovingly called "The President" in the NBA circuit. 
Malcolm Brogdon's Dating Status, Girlfriend Info
With the rise in Malcolm's status in the NBA, there is a natural curiosity regarding his dating life. Well, the athlete's love life is not as crystal clear as his performance in the court. 
Although there is a rumor about a girl in his life, the special lady's identity is a mystery. 
Previously, Malcolm dated a fellow University of Virginia student, Victoria Janowski. The pair met in their freshmen year and hit it off. Besides the usual attraction, their mutual love for sports brought them together as Victoria was also a student-athlete.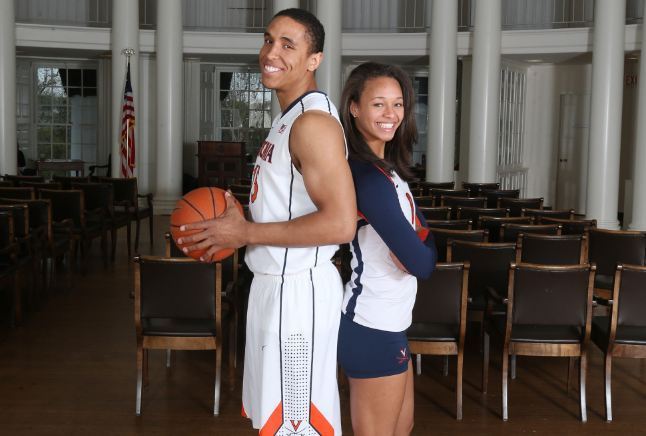 Malcolm Brogdon with girlfriend Victoria Janowski (Photo: news.virginia.edu)
Their love story was celebrated in the whole school; it was even featured in the education institution's website. In the snippets about their love story, Malcolm's girlfriend sounded hopeful about a bright future together.
NBA Star:- Kristaps Porzingis Girlfriend, Parents, Ethnicity
It is unclear how things went between the two, post the school's end, and the start of the athlete's NBA career. It is unclear if they parted ways or the mystery girlfriend is Victoria herself. As Malcolm is social media-shy and chooses to keep his dating life private, his love life remains a mystery. 
Family Details, Education
Unlike Malcolm's love life, he is quite vocal about his family life. He never shies away from mentioning that it was his parents: Mitchell Brogdon and Jann Adams, whose upbringing help shape his career. 
Malcolm's lawyer father and mother - who works as Atlanta's Morehouse College's Dean of the Science and Maths department - instilled the values to succeed in life. In such an instance, Malcolm's parents took him with his older brothers Gino Brogdon and John Brogdon to Africa to work in a children's hospitals.
According to the athlete, the experience made him thankful for his fortunate life and inspired him to help those in need. However, Malcolm of age 26 has also been vocal about dealing with his loving parents' divorce as a pre-teen. All the good and bad shaped Malcolm, and he was able to choose to pursue a graduate degree in Public Policy and then enter the basketball professionally. 
Although an unconventional choice, things worked out for the athlete as he was able to get drafted in the second round by Milwaukee Bucks in 2017. Today, he has established himself as a reliable NBA player. 
Along with his performance on the court, the athlete of height 6 feet 5 inches (1.96 m) is also known for his accessory, shoes. Well, it happens that Malcolm sometimes slips out of his shoes while playing basketball.