Kristaps plays for the...highest-drafted Balkan...has not been dating...rumored to be going out with...comes from a family of...parents were former...has white ethnicity...has Latvian nationality...has a height of...college information is...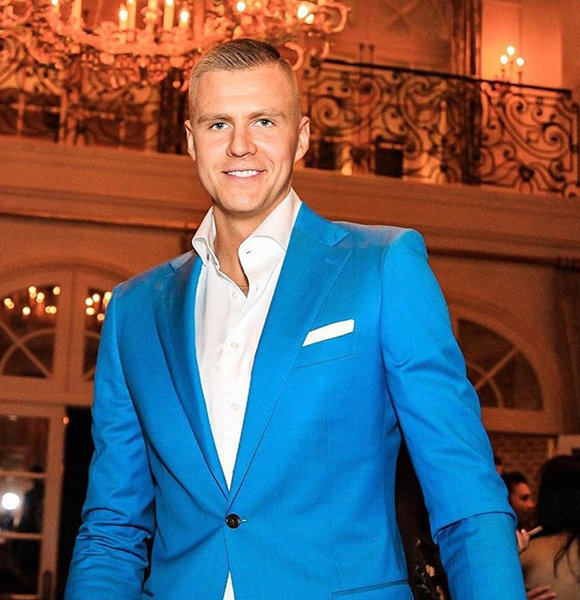 Latvian starlet Kristaps Porzingis is one of the most important players for the Dallas Mavericks. After his stellar career in the Spanish basketball league Liga ACB, he was drafted into the NBA by the New York Knicks in 2015.
The highest-drafted Baltic and Latvian player in the history of the league, Kristaps has only risen in stature after his arrival in the US.
But, Kristaps has also been involved in some indecent activities, dragging the attention of the media as well as law enforcement.
Who Is Kristaps' Girlfriend?
Kristaps is a handsome guy, and young as well. So, the interest of the public in his love life is justified.
The Latvian seems to be single for now. There have not been any rumors about him having a girlfriend. In addition to that, he also hasn't been spotted with any woman in public.
The player was once assumed to be dating an American actress and model, Abigail Ratchford. But, there has been no proof brought forward to back up that claim. Both their silence in the matter has further pointed towards the conclusion that the rumor could have been false.
Recommended:- RJ Barrett Girlfriend, Parents, Family, Salary
On a similar note, Kristaps was noticed going back and forth with another model Ines Nikic on Instagram in August 2017. It led nowhere as the story seemed to disappear into thin air after a while.
Kristaps also engaged in Instagram flirting in December 2017 with another Instagram model named Bambi. In addition to the flirting, they were also spotted at a club during the same time. But, that seemed to lead nowhere significant either.
Rape Allegations
Besides being in the news for his on-field activities, Kristaps has managed to grab headlines after the police investigated him for suspected rape.
A story broke in the media in late March/early April of 2019 about Kristaps getting accused of raping a woman in his Manhattan penthouse. The incident occurred hours after Kristaps suffered a knee injury. The accuser was his neighbor at the time.
The victim told the police that the incident took place during the early hours of 7th February 2018. Police said the woman is 'credible' even though she waited more than a year to report the incident. The woman also revealed that Kristaps promised to pay her $68,000 to keep quiet.
However, Kristaps denied the accusations and said that the allegation is an attempt to extort money out of him.
Kristaps' Family Info
Moving on from Kristaps' love life and controversy, let's know some things about his family.
Kristaps comes from a basketball-playing family. His mother, Ingrida Porzingis, played on the Latvian youth national team and coached the sport at an older age.
Similarly, his father, Talis Porzingis, too, played basketball semi-professionally for the Soviet Union. But, he later changed his profession to become a bus driver.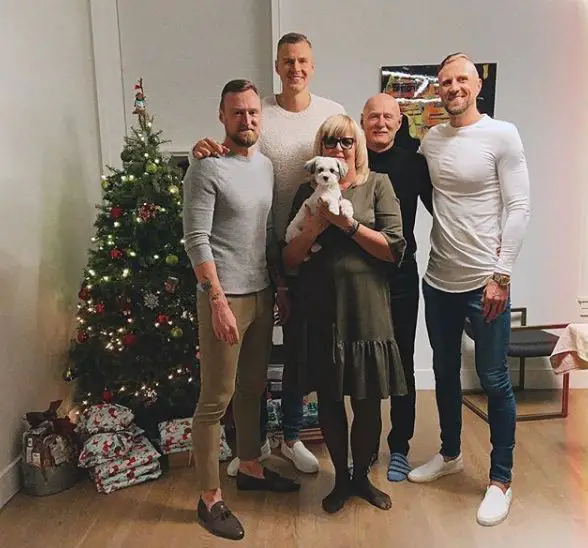 Kristaps Porzingis poses with his family on Christmas 2018 (Photo: Kristaps Porzingis' Instagram)
Janis Porzingis, Kristaps' younger brother, is also a basketball player. He played professional basketball throughout Europe for five seasons. Kristaps is a mentor to Janis, and they talk about basketball all the time.
Kristaps also has an elder brother named Martins, who also played professional basketball. He even trained Kristaps for his NBA draft and career.
He once had another brother named Tom, who unfortunately died when he was just 14 months old.
Bio And Height
Standing at a massive 7 feet 3 inches (2.21 m), 24-year-old Kristaps Porzingis was born on 2nd August 1995 in Liepaja, Latvia.
He naturally holds a Latvian nationality, and his ethnicity is white.
Another European NBA Player:- Luka Doncic Dating, Married, Parents, Ethnicity
Kristaps has played basketball in all of Europe. So, naturally, he speaks many languages, mainly Spanish, fluently due to his time at Baloncesto Sevilla.
His educational background and college names are not known. However, the Balkan was approached by many Division II colleges to play for them through Facebook.