American rapper, Mario "Souleye" Treadway's wife Alanis Morissette...Mario and his Canadian actress-singer beau...welcome their third child together...The You Oughta Know singer shared the news of her pregnancy...an Instagram post on 25th March...her baby bump...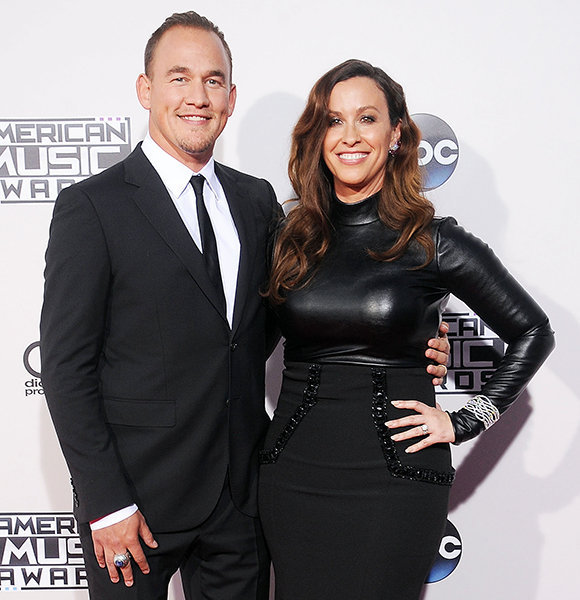 Mario Treadway is an American rapper. He is best known through his stage name Souleye. In 2003, after his friend died of cancer, the rapper wrote the album Flexible Morality. And, just a year later, his brother committed suicide, which led to the release of Universoul Alchemy. 
Having worked with artists like Bassnectar, BLVD, and Alanis Morissette, Mario has cemented his name among the elites in the music industry.
Dive into the article to learn more about the rapper's personal life, wife, and children details.
Married Eight Years, Children Details
Michael "Souleye" Treadway and Alanis Morissette married in a private wedding held at their Los Angeles house on 22 May 2010. The couple had dated for about a year before making the lifelong commitment.
Wedding Talks:- Zandy Reich Wiki, Wedding, Lea Michele, Job
Seven months after their wedding, Alanis gave birth to a baby boy named Ever Imre on Christmas in 2010. Michael and his wife became parents their second child when Alanis delivered Onyx Solace, the couple's first daughter, was born on the 23rd of June 2016.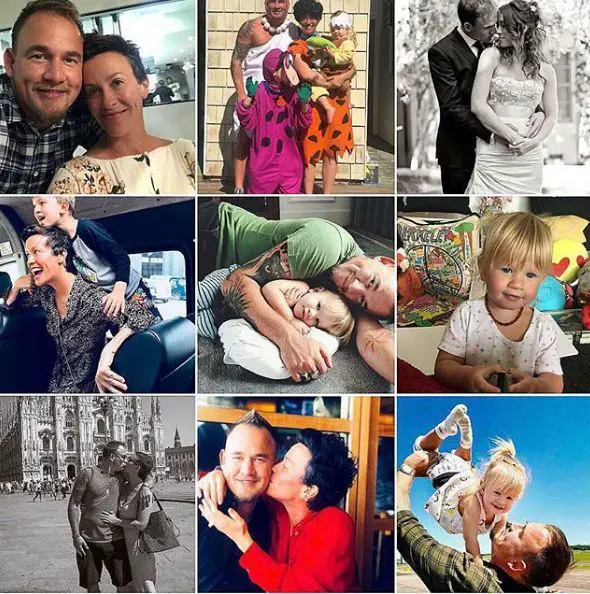 Mario Treadway shares glimpses of his family life with wife and children on New Year's Day 2019 (Photo: Mario "Souleye" Treadway's Instagram)
Two years after the birth of their daughter, the couple was blessed with the arrival of their third child.
The You Oughta Know singer shared the news of her third pregnancy via an Instagram post of 25th March in which she could be seen embracing her baby bump. Alanis, who seemed to be working on her new musical project, appeared a few months pregnant in the stated picture.
On the 8th of August 2019, Mario and Alanis became parents to their son. The pair have named him Winter Mercy Morissette-Treadway.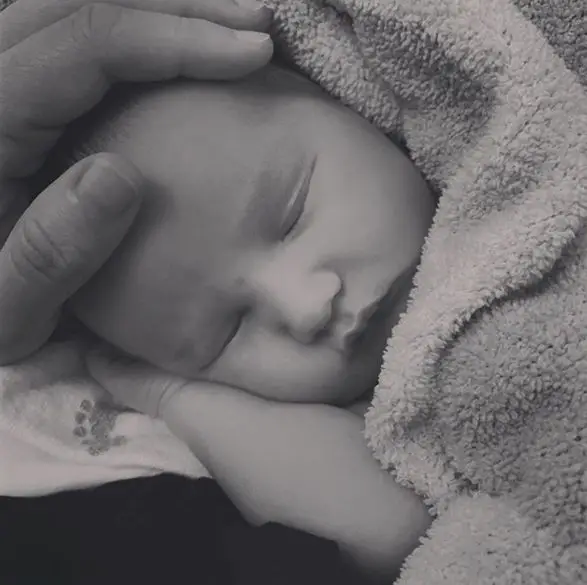 A picture of Mario Treadway and Alanis Morissette's third baby Winter Mercy Morissette-Treadway (Photo: Alanis Morissette's Instagram)
Together, the family of five looks perfect in every way. There is no doubt that the new addition to the family will have a great time growing up in the Morissette-Treadway household.
For best, he has an 8-year-old Ever Imrie and a 2-year-old daughter, Onyx Solace as siblings.
More About Mario Treadway, Wife's Net Worth
Mario Treadway - age 38 - is an American rapper best known for his stage name, "Souleye."
A Massachusetts native, Mario got interested in the musical field since a young age. Over the years, he has sung several hit songs including the likes of Wildman, Hip Hop Medicine, The Victim, Ego, Soul Expression, and more. 
Children Details Revealed:- Sam Huntington Wife, Height, Children
His wife, Alanis Morissette is also a well-recognized musical artist known for songs including Ironic, Uninvited, Hand In My Pocket, Head Over Feet, Hands Clean, and so on. Alanis - who stands at the height of five feet four inches - is a Canadian native.
Alanis proclaimed a net worth of $45 million back in 2014. However, her assets' value went through a backdrop when she got robbed by her manager, Jonathan Schwartz. 
Jonathan admitted that he had stolen nearly $4.8 million from Alanis and $2 million more from other artists. In May 2016, Alanis sued Jonathan claiming $15 million.