Entertainment
Is The Heir To Russian Royalty "Mark Farancis Vandelli" Gay? What's His Lavish Life Like?
Mark boasts a net worth of... Mark-Francis is quite the desirable man because of his... In recent years, Mark-Francis can be linked to... his sexual orientation... Mark's career isn't just limited to the TV world...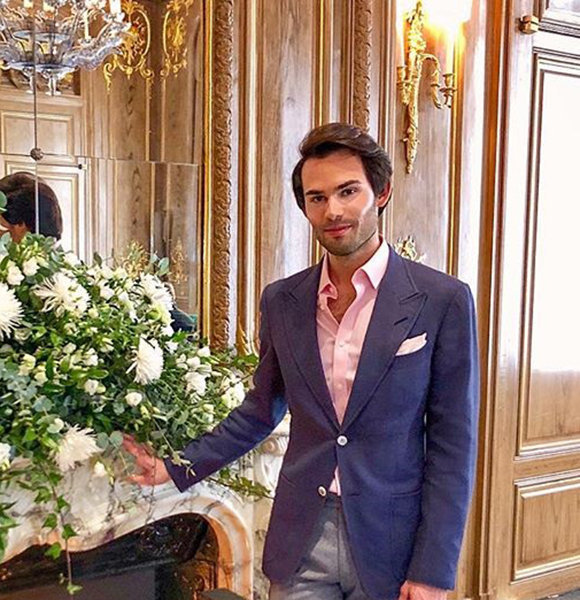 The Made in Chelsea star have had been a familiar face of the television shows. The reality star is also heir to the fortune that comes along with his royalty. Here is a look into his life, girlfriend, and sexuality. 
This 31 years old lives his life touring the world and going on vacations. He flaunts all of his lavish lifestyles and travels on his social media. His Instagram has 369k followers that enjoy seeing him live life big. 
This UK-born posh is also one of the best dressed in the whole of the UK. He has gained widespread popularity through his reality shows and the way he lives his life. Also, this royalty has had raised eyebrows about his sexuality before.
The Truth! Is He Gay? 
Vandelli has had a pretty open dating life. He has always shown his partners on his social media. There have been speculations about him being bi or even gay, but he chooses not to touch on such subjects. 
In May 2014, exclusive pictures surfaced on the internet where Mark was seen kissing a mystery man. The TV personality, who does not show any PDA forms, was seen embracing a mystery partner romantically in London. Since then, nothing about the millionaire's mystery man has hit the tabloids.
Trending Topic:- Is The Release Of Bill Cosby Fair? Did Andrea Constand Make A Mistake
As far as we have seen, he has always been in a relationship with a woman, so going by that, the 31-year-old is straight.  
His girlfriend Jade seems to be a private person as she stays lowkey even on her social media. However, Vandelli seems to be so much in love that he cannot stop posting his beautiful girlfriend on social media.
Life Outside TV
Vandelli is not just a TV personality, and he has his own business ventures as well. He has set up his own jewelry business in Paris. Apart from this, he has also been appointed as the editor of the Inside Magazine. We are sure that this posh and stylish reality star has worked right in his forte. 
His French atelier Gripoix in Paris supplies jewelry to brands like Chanel, Tom Ford, and Goyard. Having an exquisite taste in fashion, he is often looked up to sharing his expertise and often getting paid for it.
He belongs to a privileged family. As mentioned before, several times actually, this TV star is a Russian royalty and his heir to the fortune of his Russian princess mother and Italian businessman dad.
Life As Of Recent
Life has always been amazing for English men. He is currently busy setting up his own empire of his chic jewelry business and being an editor in the Inside magazine. 
Life does seem to be busy for the 31-year-old, but you are never too busy when you can hop into a jet and go wherever you want to. Vandelli seems to be enjoying his luxurious life. But not all of his luxurious life is the result of his inherited fortune. As he did work for the money, he spends on his lavish life. 
From being a business owner to the editor to a reality tv star, he has definitely accumulated a net worth of over $1 million.
More on bill cosby:- Francis Boulle Married, Girlfriend, Parents, Net Worth