Mark Jansen made a long-lasting impression among viewers of both gay......broken up several times during their two years of dating period.......trainer's birthday as per the records is.....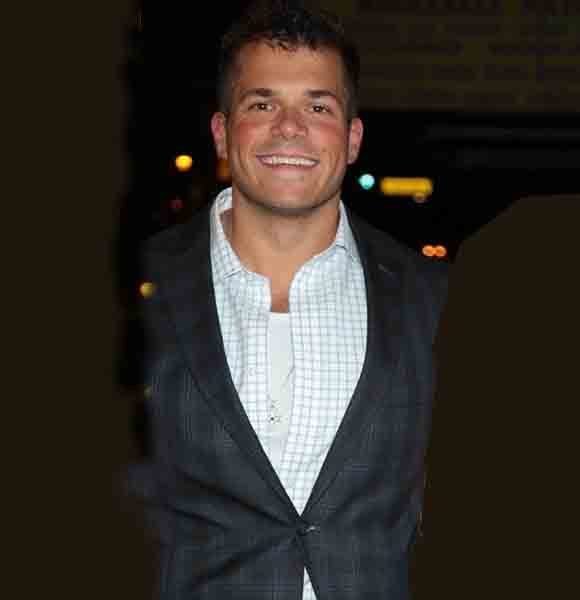 Mark Jansen is a fitness coach and reality TV star known for participating in the 19th season of CBS's reality show, Big Brother. Although he couldn't make it to the final round of the show, his tempting body and persona made a long-lasting impression among viewers of both gay and straight sexuality.
Before participating in the Big Brother, he had undergone a major body transformation. Initially weighing nearly 154 kgs, he had lost about 45 kilograms through rigorous training. As a result, his passion for getting a career into fitness training evolved.
Dating Life, Girlfriend
As of now, the reality star isn't dating anyone, but there's a possibility he might be off the market soon. And, the probability has risen mostly because of his love life that started with his participation in Big Brother.
Big Brother Star & Brother of Ariana Grande:- Openly Gay Frankie Grande | Brave Young Age Confession To Sister Ariana
Before the first episode of the show premiered, Mark had his eye on a few other things in the show apart from the winning prize of $500,000. He had expressed his desire to find love of his life through the show and somehow came a bit close to finding one.
In 2017, he started dating Elena Davies, another participant of the show. The couple's relationship lasted until early 2019. Their break up was a very public one and ended up on rough notes. Moreover, after the split, his fans came to know that the pair had broken up several times during their two years of dating.
Likewise, Mark also shared his now failed plans to marry and start a family with his ex-girlfriend, Elena. Although there were rumors in May 2019 about their possible patch up, his ex-girlfriend put a stop to those stories citing she had broken off with him in good terms.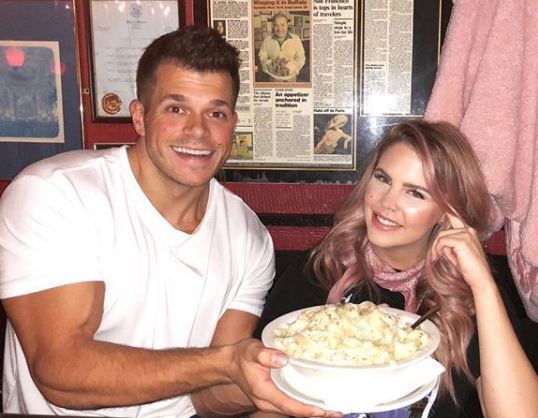 Mark Jansen shares a meal with ex-girlfriend Elena Davies on 16th January 2019 (Photo: Mark Jansen's Instagram)
Interestingly, they will be seen sharing the screentime on season 3 of the MTV show, Ex On the Beach. So, viewers are eager to see if their showmance will light up again on screen this time.
Bio: Age, Family, Net Worth
The 28-year-old fitness trainer's birthday as per the records is 13th June 1991. Mark was born and raised in the neighborhood of Grand Island, New York City by a single mother. 
His father had died while he was still a child. Unfortunately, his mother too lost her life when he turned 17, making him devoid of love from his parents.
Recommended Article:- Did Owen Wilson Get Married To Any Of His Girlfriend? Loss In Family After Father Died 
Thankfully, Mark had his grandparents to call to his own and console him during hard times. However,  despite going through unfortunate times, he is doing very well for himself and is at the height of his career.
The reality icon has founded his self-titled gym and even hosts a YouTube channel with more than 12000 subscribers. Although he may not have a net worth of a million dollars, he is well-off financially with a salary of more than $45,000 a year as a fitness trainer.