Entertainment
Did Owen Wilson Get Married To Any Of His Girlfriend? Loss In Family After Father Died Which Puts Him In Center
Did Owen Wilson Get Married To Any Of His Girlfriend? Loss In Family After Father Died Which Puts Him In Center The alphabetic identifier may have a reason to match, but it doesn't match up Owen Wilson's character. Unlike the alphabet, the artist relationship is a total mess.Owen Wilson has been in relations with eleven ladies so far but has not been able to settle with any of them. The addition of girlfriend may be talk of town, the actor suffered a family deduction with the loss of his father.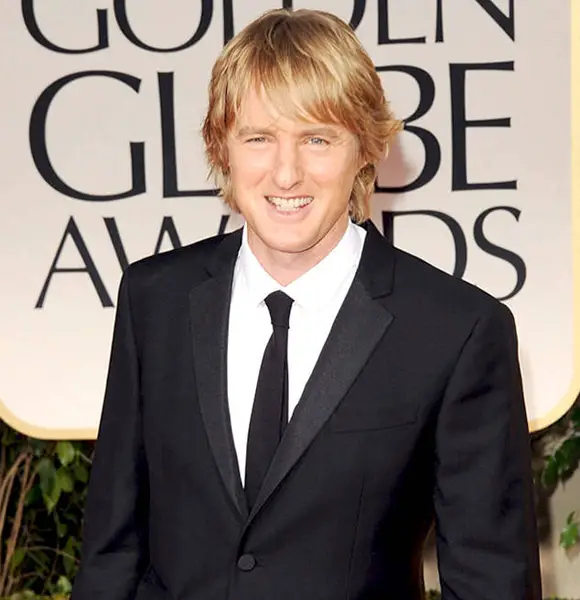 "O." It's not a zero but a nickname of a famous American actor, Owen Wilson. The alphabetic identifier may have a reason to match, but it doesn't match up Owen's character. Unlike the alphabet, the artist relationship is a total mess.
Owen Wilson has been in relations with eleven ladies so far but has not been able to settle with any of them. While the addition of girlfriend may be the talk of the town, the actor suffered a family size deduction with the loss of his beloved father this year on 5th of May.
What are the after changes in Owen's life and which of his partner is accompanying him in his hard time? We are digging out all the current happenings of the actor's life in this article.
Yet-To-Be Married Actor's Dating History: Children With Ex-Girlfriends
Owen Wilson, who maintained a low profile until last year, has gained limelight after the release of his movie Zoolander 2, starring Ben Stiller and Penelope Cruz. His stance outreached a lot more public when he started dating an American actress, Scarlett Benchley the same year.
The relationship of Owen is complicated. He began dating since late 1990's, the time when he had his first crush on an American model, Angel Boris. The couple shared a secret relationship, and the same was the case with Sonja Morgan, an American TV personality.
Read Also:- Is Juan Pablo Di Pace Gay Or Just Keeps Personal Life Low-Key? Either Way He Sure Is A Man You'll Want to Get Married To
Both the relations ended later, but the reasons didn't make their way up to the media and remained concealed within the artists. Owen, then, bonded with an Albanian singer, Xhoana Xheneti, but that was no more than a rumored relation as no echt pieces of evidence are available.
From the year 1999 to 2001, Owen was in a relationship with a female singer named Sheryl Crow. The couple spent two years of dating time and finally stopped seeing each other.
The reason for that is possibly the secret link of Owen with Gina Gershon, who is an American actress famous for The Insider and Showgirls. They had been in relation since 2000, after a year the actor bonded with Sheryl. The then-new couple also spent a couple of years with each other and ended the relationship without specifying a particular reason.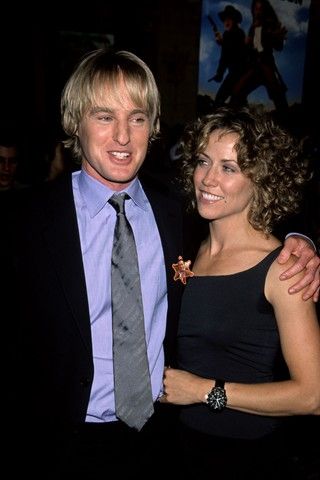 Owen Wilson and Sheryl Crow getting cozy when they were in relation (Photo:- whosdatedwho.com)
After Gina, Owen and Demi Moore relationship popped as the actor's subsequent rumor bonding. It had nothing to do with the actors life at all and remained single for a long time afterward.
By the third quarter of the year 2006, the actor bonded with an American actress, Kate Hudson. While we thought the relationship of Kate and Owen was flourishing steadily, Owen started secretly dating his fitness trainer, Caroline Lindqvist from 2007. It concluded in a bitter breakup with Kate.
Interesting:- Is Eden Sher Dating Someone? Too Busy Increasing Net Worth To Have A Boyfriend?
On the other side, Owen was much serious about his trainer, and they even share a baby boy named Finn Lindqvist Wilson who was born in the year 2003. Their relationship is still much of a mystery, as they are neither hinting to tie a knot nor having complete separation.
While there was no hinting from his past relationship with Caroline, Owen started dating an American model; Le Call from November 2007. The relationship was indeed a short one that only lasted for two months. They didn't put any opinion regarding their breakup.
After Le Call, he went for another relationship with Jude Duell in 2009. This couple shared a special relationship and also shared a son named Robert Ford, who is six years old now. Owen later left Jude, when his son was just five months old and moved on in search of next partner.
Since then, he had been single and lately got close with another American actress, Scarlett Benchley in 2016. In between this long gap, he even got spotted with a young girl named Wan-Yi Sweeting at Stade Roland Garros in 2015.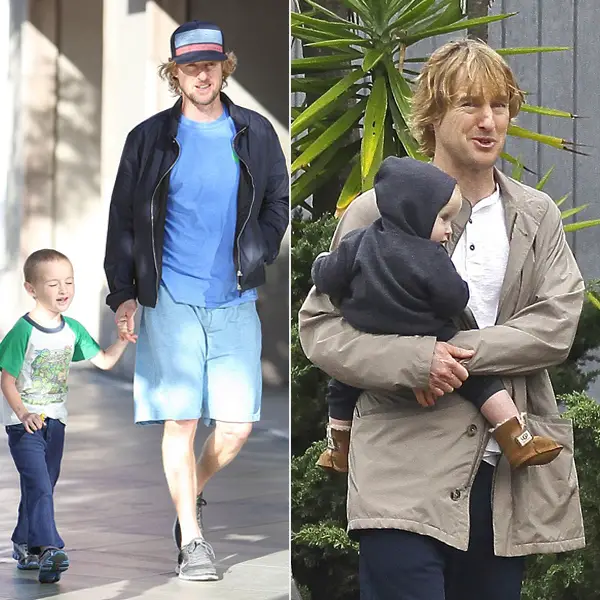 Owen spotted with his two sons: Robert (L) and Finn (R) (Photo:- liverampup.com)
Owen and Scarlett haven't still indicated to take their relationship further, and people don't even hope that their relationship has a future like an actor's previous relationships. Owen is a father of two children from his ex-girlfriends, while he has married none of his past girlfriends.
Don't Miss:- Is Eilidh Barbour Secretly Married? Believed Single, She's Turning Heads
Welcomes 3rd Children; More On Girlfriend
The Midnight In Paris star welcomed his third children and his first daughter in October 2018 as per US Weekly.
Earlier this year, Owen had undergone a paternity test after his ex-girlfriend Varunie Vongsvirates came forward claiming that the Dallas native was the father of her then-unborn child.
Responding to Varunie's claims, Owen camp released a statement saying:
"Owen has been a great father to his two boys and has maintained a warm and close relationship with their mothers. Of course if a paternity test establishes that he is the father of another child, he will fulfill all of his obligations to support his child."
Owen and his third baby mother go as far back as 2014 and were even photographed out on a date.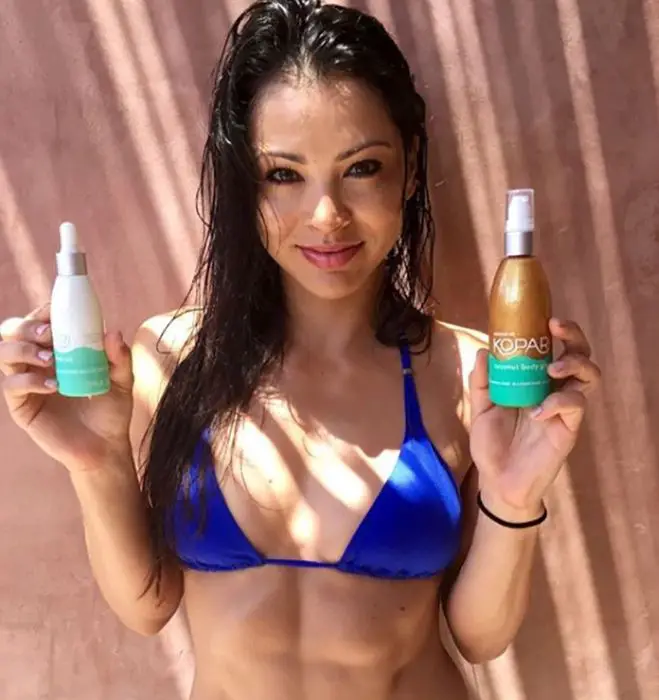 Owen Wilson's third baby mother, Varuine (Photo:- hollywoodlife.com)
As for Varunie's whereabouts, she's an LA-based business development representative who works for American Addiction Centers.
It was later learned that she and Owen have been secretly dating each other for years now. 
Owen Wilson's Bio Including Family, Suicide Attempt, Interview & Net Wort
h
Owen was born on 18 November 1968 in Dallas, Texas, the USA to Irish-American parents. His father was Late Robert Andrew Wilson, a famous TV producer and his mother is Laura who is a photographer. He shared their parenthood with his elder brother, Andrew Wilson, and younger brother, Luke Wilson.
You May Like:- Willie Robertson Age 46, Children & Wife Building Strong Family | Meet Them
Late Robert Andrew, Owen's father, was a successful TV icon. We credit him for launching Jim Lehrer, who is a host of popular shows like "Newsroom" and "NewsHour," and Robert is the responsible guy for bringing "Monty Python's Flying Circus" to TV screens.
We recently lost such a valuable TV personality, the loss which time can rarely remunerate. Robert was struggling for a long time with Alzheimer's disease and died for the same reason, as confirmed by Owen to The Dallas Morning News.
However, his father's death has to lead us to think that Owen may be devasted and do insane activities like committing suicide, which he attempted earlier.
Owen previously tried to commit suicide after several failed romances and a bitter breakup with the actress Kate Hudson in August 2007. He made that attempt in his home swallowing a fistful of prescription pills and cutting his wrists. Luke was the one who saved his brother from that incident.
In consideration of Owen's past incident and his emotional behavior, the actor has become the center of attention for all of us now. The friends and relatives of the actor accompany him most of the time for he won't go for the things similar to 2007.
Owen Wilson is mostly known for his comedy roles, but it's not that he never got involved in any serious movies. One of his movies is No Escape (2015), where we can see him performing a serious character, who seems fighting for protecting his family.
Discover:- Rachel Hunter Now After Children & Divorce With Older Husband; Dating Again?
He also appeared in an interview with Andrew Freund for promoting the movie, where he talked about his role, and it's challenging. Furthermore, he highlighted the differences in playing comic and action roles and told that action needs exercise mostly.
Owen Wilson is involved in a lot of movies from his earlier life, and they are the principal source of his income. These films conclude a current net worth of $60 million for the actor as the actor charges in millions of dollars per movie.
He has charged as less as a million dollar and has even charged $15 million for a film called Little Fockers in 2010.