Mark Rober is a mechanical engineer, YouTuber, and a former NASA employee...he has been creating Halloween costumes for many years now...is married to his wife and longtime girlfriend...as for children, he has only one son...his net worth is not revealed yet, ut his earnings are known...his age is...family details are not really known...is now working with another YouTuber...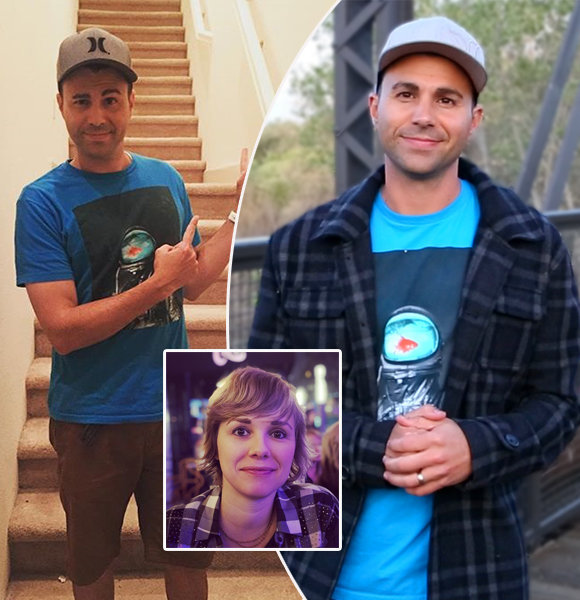 Mark Rober is a genius, literally. He is a former NASA engineer-turned-YouTuber, who is known for his experiments and his amazing Halloween costumes. His company, Digital Dudz, made innovative costumes for a costume company called Morphsuits, before selling his company to Morphsuits.
While at NASA, Mark - a mechanical engineer - worked on the Curiosity Rover. The rover explored the surface of Mars and was a massive success in the field of astronomy.
However, Mark decided that most people would consider a mistake. He quit his job - a job that he had been in for nine years - at NASA in June 2013 to focus solely on his costume designing company, Digital Dudz. As of August 2013, he was in London for some works regarding his costume designing.
Since then, Mark has been working with various creators and YouTubers to create interesting content, not to mention, tech-filled Halloween costumes. He now works with a large tech company in the Bay area in their product formulation area.
Mark Rober: Wife And Children
Mark is as happy with his personal life as he is with his professional front. He has a great marriage with a beautiful woman and even has a son with her.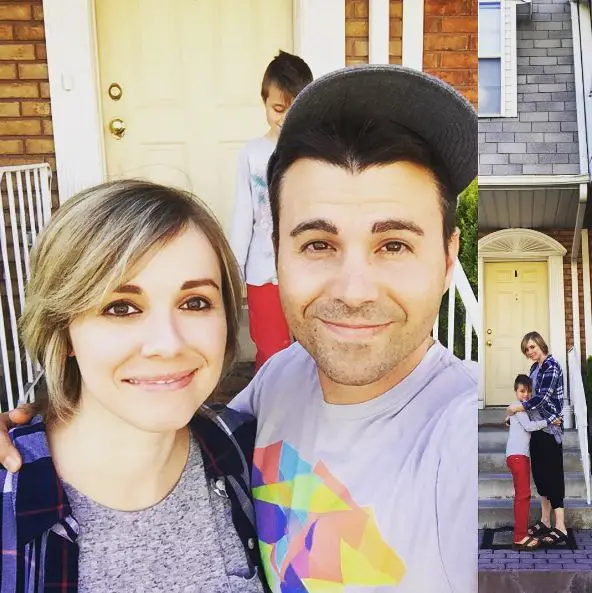 Mark Rober with his wife and son in 2016 (Photo: Mark Rober's Instagram)
It's a shame that Mark has not revealed the name of her longtime girlfriend and wife, but he must have his reasons. Mark has not disclosed his son's name either but mentioned that his child has autism.
To raise awareness against the condition, Mark posts pictures with him on Autism Awareness Month and other occasions. Mark also spends time with his son on camping trips.
Net Worth And Salary
Mark must have a decent net worth by now, seeing how his professional career has taken shape during his life. However, despite being famous and a veteran in the field of tech, his actual net worth figures are not disclosed yet.
But, that doesn't mean that his earnings from various sectors are not in the public domain. He has had two career choices - both related to technology and both well-paying.
Also Read:- Who Is Ice Poseidon's Girlfriend? Dating Life, Family, Net Worth
Going back to his job at NASA, he worked as a mechanical engineer at the space research facility. During his nine years at the organization, he spent seven of them working on the Curiosity Rover.
An average engineer at NASA earns around $94,675 annually in 2019. However, this figure does not show Mark's actual salary as he left his job at NASA in 2013, meaning that the salaries for engineers could be less than it is now. But, as Mark was working on a critical project, he could've earned much more than the average salary.
Moving on to his YouTube career, Mark created his self-titled YouTube tech channel on 20th October 2011, two years before he left NASA. His first viral video was of a Halloween costume that he made out of a hoodie and two iPads connected on FaceTime. It was a costume like no other, giving off the impression that the person had a see-through hole on his torso.
He uploaded the video on his channel, and it immediately took off, gathering 1.5 million views in a day.
Mark worked hard for a year, and by Halloween of 2012, he became ready to share his invention with the world. He created a mobile app, and t-shirts for people to buy and create their own see-through Halloween costume. The idea, without spending anything on marketing, earned a quarter-million dollars in three weeks.
His YouTube channel now has 9.59 million subscribers, and with just 77 videos uploaded, it has more than one billion video views. The channel - ranked 11th on the YouTube tech channels' ranking - earns him an average of $10.9 thousand to $175.2 thousand per month, which translates to an annual earning between $131.4 thousand and $2.1 million.
Another YouTuber:- How Much Is Simply Nailogical Net Worth? Her Real Job, Married Status
Now, let's talk about his costume creation career. He started with the aforementioned viral costume and worked his way upwards, eventually establishing his own company, Digital Dudz. Initially considered as a side project, Mark worked full-time on his company after his resignation from NASA. He took it to such a stature that Morphsuits, a British costume designer company, bought it for an undisclosed fee.
After Digital Dudz, Mark is now working at a tech company near San Francisco - where he is re-exploring his engineering roots.
Interesting Facts: Age, Height, Family
Mark Rober was born on 11th March 1980 in Los Angeles, California. His father is still alive; whereas, his mother passed away in 2011 due to ALS.
He isn't the only biological child of his parents. He has siblings, as evident from his Twitter post on 4th January 2018 - in which he mentioned having a niece. But, it is not known how many siblings he has.
The engineer's height stretches 6 feet (1.83 meters).
Mark, along with another prominent YouTuber MrBeast, teamed--up to launch a massive online campaign called #TeamTrees. The campaign hopes to plant over 20 million trees by 2020. As of 31 October 2019, the campaign has been an enormous success and has raised $10.9 million with contributions from various other personalities such as Elon Musk and Marques Brownlee.