Markelle's dating life is a bit messy...basketball player has dated two women...speculations about cheating on his girlfriend...raised by a protective mom...parents split up when...is 21 years old...went to the University of...has a height of...got a tattoo of his idol's saying on his...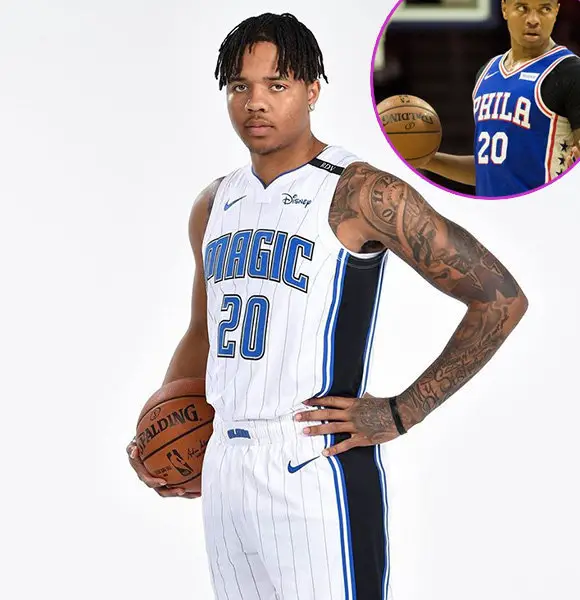 Markelle Fultz is a highly-rated basketball player who was picked first overall by the Philadelphia 76ers in the 2017 NBA Draft. But sadly, Markelle has not been able to play to his potential that he showed while playing college basketball.
Speculations about various reasons behind Markelle's lackluster performance after his draft have surfaced. These rumors include his protective family and the chaos in his dating life.
Who Is Markelle Dating?
As already mentioned, Markelle's dating life is a bit messy as the player has been involved with a few women during his life.
His dating life tracks back to early 2018 when he was going out with Instagram model/stripper Kat Mack. And around September the same year, Kat allegedly revealed that Markelle got her pregnant.
Unfortunately, the story doesn't end here. After the basketball player got Kat pregnant, he moved on to be in a sexual relationship with Kat's best friend/sister Sierra Mack. It's not known if Sierra is Kat's sister or Kat just meant it in a not-so-serious way.
Also Read:- Spencer Dinwiddie Dating, Married, Family, College
Whatever the case may be, Kat took to her Instagram to release a series of stories revealing the affair between Markelle and Sierra. She even disclosed that Sierra already had a kid from a previous relationship, and also lives with her parents.
Unfortunately, Kat had a miscarriage and lost her baby, but that didn't stop her from taking a dig at Sierra.
Jump to October of 2018, and Sierra was claiming Markelle to be her man on her Instagram stories. But as April of 2019 approached, their relationship also seemed to have gone south as well. Fultz posted a cryptic message for his girlfriend on his Instagram and reportedly left an NSFW message on her Snapchat account.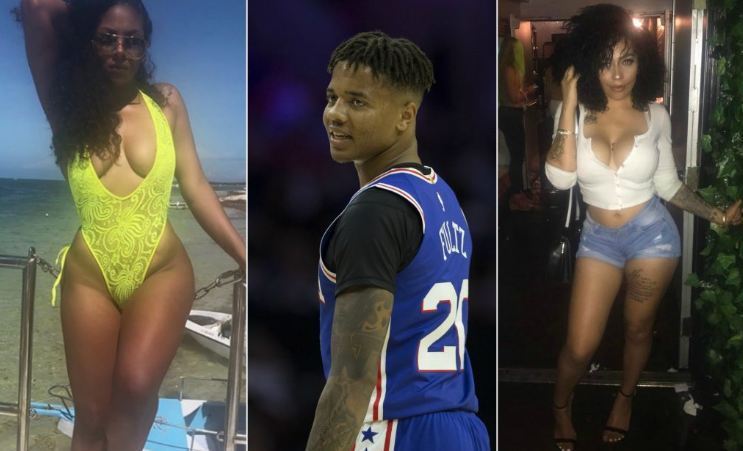 Markelle Fultz and his girlfriends Sierra Mack (left) and Kat Mack (right) (Photo: Total Pro Sports)
As of November 2019, Markelle's dating story is still developing, and it is not clear who he is involved with currently.
Over-Protective Family
Players having to deal with over-protective family members in the NBA is not a new story. In a similar case, Markelle has faced several problems due to his controlling family members.
Ebony, a single mom, has always been an involved and protective mother with Markelle and his older sister. She even installed cameras in his home in New Jersey, trying to shield and control her son. 
This extreme jurisdiction of her activities, according to speculations, might have led Markelle performing below his potential in the NBA. The emotional pressure, mixed with his thoracic outlet syndrome, resulted in his utterly disappointing time with the Sixers.
Age, Height, And Other Facts
Markelle, despite his injury-plagued start of NBA career, still has a lot of time to get better. The 6 feet 3 inches (1.9 meters) guard now plays for the Orlando Magic after his move from Philadelphia 76ers in 2019.
Born on 29th May 1998, the Maryland-native attended DeMatha Catholic High School in Hyattsville, Maryland. Following his schooling, he went to the University of Washington and played basketball for the Washington Huskies for a single season from 2016 to 2017.
You Might Want To Read:- Mohamed Bamba Stats, Salary, Career, Parents
After just a year of collegiate game time, he declared for the 2017 NBA Draft and was the first overall pick of the Philadelphia 76ers. However, after a string of bad performances and injuries affected his time at Philadelphia, he was traded to the Orlando Magic in 2019. And he finally started to show returns in October of 2019; similar performances that made him a hot prospect during his college years.
Markelle's tattoos are also another interesting thing about him. He has a tattoo of a quote from his role model - Martin Luther King Jr. - on his stomach. The tattoo, Martin's quote, reads as follows:
The ultimate measure of a man is not where he stands in moments of comfort and convenience, but where he stands at times of challenge and controversy.
In addition to this, Markelle also has a tattoo called F2G on his left leg.