Entertainment
Markiplier Dating Status, Parents, Real Name, Net Worth & More
Markiplier is one of the most successful YouTubers...at the age of...when his parents divorced...currently dating Amy Nelson...his girlfriend...Heist With Markiplier...four-year anniversary...real name...diagnosed with a tumor...carries a net worth of...the height of 5 feet 10 ½ inches (1.79 meters)...gay community...alongside YouTuber Jacksepticeye...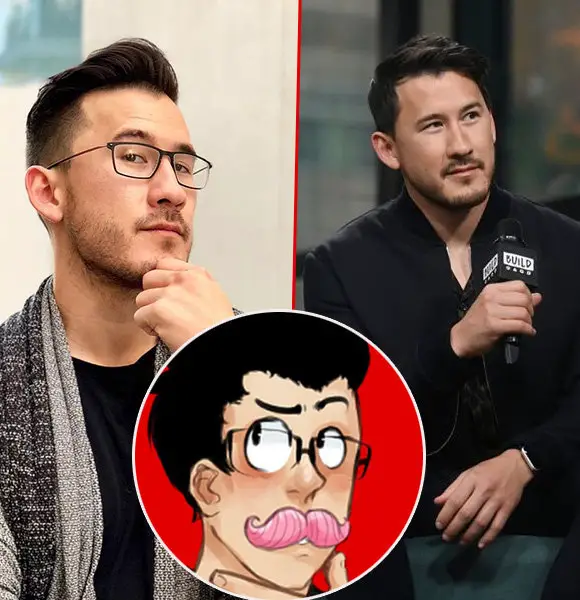 Markiplier is one of the most successful YouTubers in the world. In his 8-year-long journey on the video hosting platform, he has amassed over 24.8 million subscribers, and the count is steadily increasing.
Not only is he one of the biggest YouTubers, but he is also one of the most influential. He has a very loyal fanbase, and together, they have accomplished amazing things.
With the charity Livestream that Markiplier does once every month, he has raised money for various causes and shed light on many matters.
Markiplier has bought immense joy to his viewers and also inspired many with his own story and growth.
Markiplier Dating, Girlfriend
Markiplier is currently dating Amy Nelson, a graphic designer, and animator. The two began going out in 2015 but hadn't made their relationship public until mid-2016.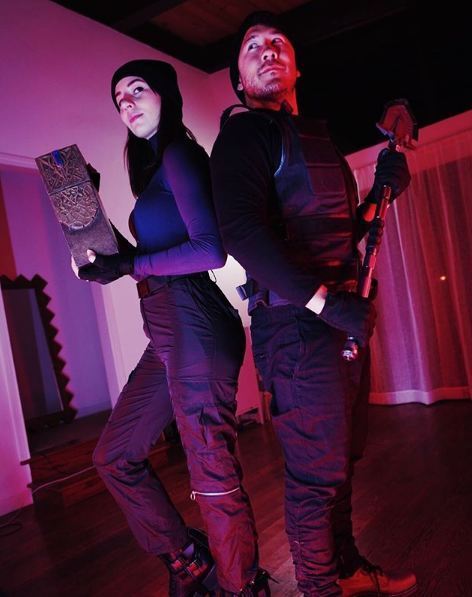 Markiplier with his girlfriend Amy Nelson during Haloween of 2019 (Photo: Amy Nelson's Instagram)
The two were first spotted together in VidCon (Tech conference) 2016. Since then, Amy has appeared in Markiplier's videos multiple times.
Known as Peebles in the online community, Amy often posts about her dog (Henry) and Markiplier. She has been a huge support to Markiplier, who has even credited her for helping him make Heist With Markiplier, his biggest project yet.
It doesn't end there; the celebrated YouTuber took to Instagram to appreciate his girlfriend on 16th December 2018. In his own words:
I'm glad we all agree that Amy was the best part of my 2018. I'm a lucky doooooooood. #top9
The two marked their four-year anniversary in September of 2019.
Real Name, Age & Parents 
Markiplier's real name is Mark Edward Fischbach. He was born on 28th June 1989 in Honolulu, Hawaii.
His father is of German descent while his mother is Korean. His father met Mark's mom when he was stationed in Korea during his service in the army. Mark also has an older brother named Thomas Fischbach. 
A Korean Celebrity:- Son Heung-Min Is Not Married; What's Tottenham Star Dating Status Now?
In his "Draw My Life" video, Mark talks about his family. His father was an army man who succumbed to cancer. He was already divorced from Mark's mom at the time and married to another woman named Dee.
Following his death, Mark found himself in a tough place. To make things worse, he had a big fight with his mom and was diagnosed with a tumor not long after. 
Thankfully, he reconciled with his mom. His stepmom, Dee, was also there for him, and he pulled through.
Net Worth
Markiplier is the seventh biggest gaming YouTube channel in the world (by subscriber count).
Over the years, his channel has grown, and he does comedy sketches, animations, and many other things on top of gaming. He has also helped raise millions of dollars for charity, with the most notable being his charity Livestream for the LGBTQ+ cause and building shelter for homeless youths.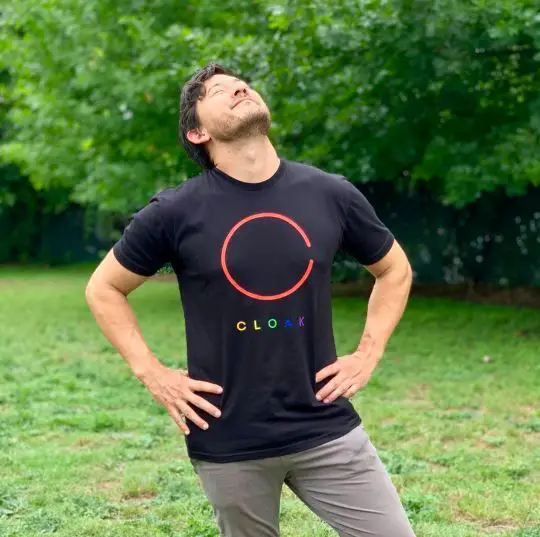 Mark promoting Cloak merch whose profits would go to The Trevor Project, the world's largest suicide prevention and crisis intervention organization for LGBTQ+ youth (Photo: Markiplier's Twitter)
Mark is also the owner of the clothing brand "CLoak" alongside YouTuber Jacksepticeye.
About Jacksepticeye:- Who Is Jacksepticeye Girlfriend? His Relationship Details
In 2019 alone, Mark earned $13 million, according to Forbes. This made him the seventh highest-paid YouTuber. As of 2019, he has a net worth of $28 million.
Interesting Facts
Mark stands at the height of 5 feet 10 ½ inches (1.79 meters).

His brother, Thomas, is the creator of the comic, Two Kinds.

He was named 2017's most influential YouTuber.

He is popular among the gay community for standing up for their cause.

His mom is called "Momiplier" among his fanbase.