Entertainment
La Toya Jackson Married, Husband, Net Worth, Family
People know when they have found their soul mate, but some are mistaken about... A similar case seems to relate to Michael Jackson's sister...She flaunted a huge piece of diamond on her ring finger but also had some... revealed his behavior towards his children, as his sons and daughters themselves talked about him...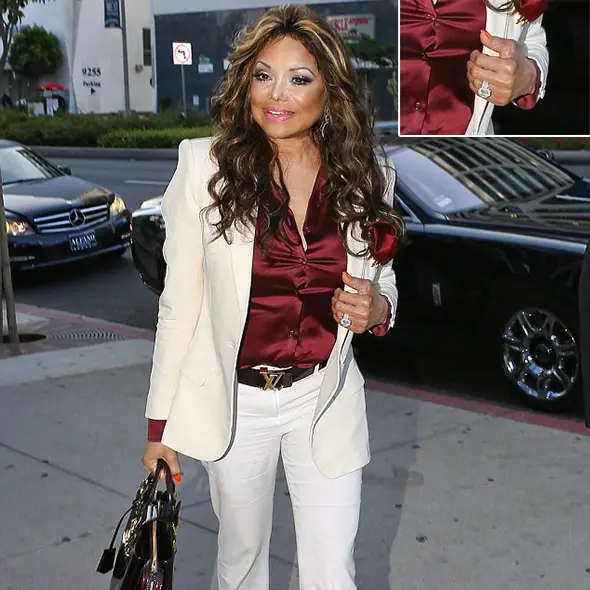 People often know when they find their soul mate, but some get utterly mistaken about it. The case seems similar to Michael Jackson's sister La Toya Jackson. She flaunted a considerable piece of diamond on her ring finger but also had some complications.
Ring That Said 'Soon-to-be-Married'
Back in 2013, while vacating in Hawaii, La Toya's business partner turned boyfriend Jeffre Phillips popped the question, presenting her with a 17-carat diamond ring that caught her off guard. She exclaimed,
'I had no clue, I couldn't understand why he was so nervous. My heart just stopped. I was in total shock.'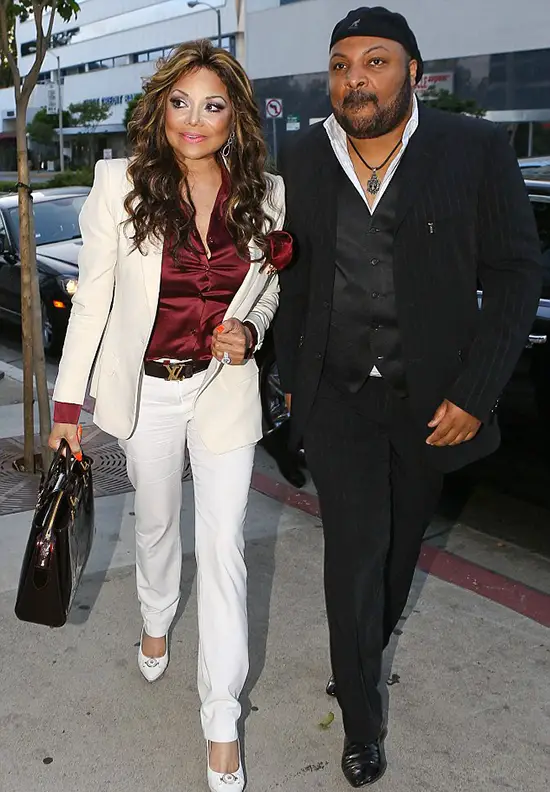 La Toya and Jeffre out for a date night holding each other's hands in 2014 (Photo: dailymail.co.uk)
Moreover, the ring was designed by her boyfriend, and that ring had them stay engaged for almost two years, which she got on a dessert plate.
'When I lifted (the lid) for the dessert, there was the ring.'
La Toya as she mentioned, was shocked at her best friend plus business partner's marriage proposal,
'My heart just stopped. I was in total shock. We're best friends and we've been business partners forever. It was always professional - no one really crossed those boundaries.'
However, just months after the engagement, false news surfaced that the couple was getting married on 6 December 2013. The duo's representatives later denied the proclaim and directed the source to make an effort before reporting.
"The rumors that La Toya Jackson married her longtime business partner Jeffre Phillips are completely false. The reporting outlet should be embarrassed for their mistake and at least make an effort to find facts to back up their story before reporting."
However, La Toya and Jeffre revealed that they were not engaged any more in February 2015, while they were leaving from Mastro's after dinner, but surprisingly, they were still close and dating.
A few months of calling off the engagement, La Toya sparked rumors that she might be engaged again after she was spotted sporting a massive diamond ring on her ring finger as she stepped out to celebrate her 60th birthday bash in West Hollywood, but the ring this time was different. Now the question is, does she have a new man in her life? Or was the whole calling off the engagement with Jeffre Phillips just a publicity stunt?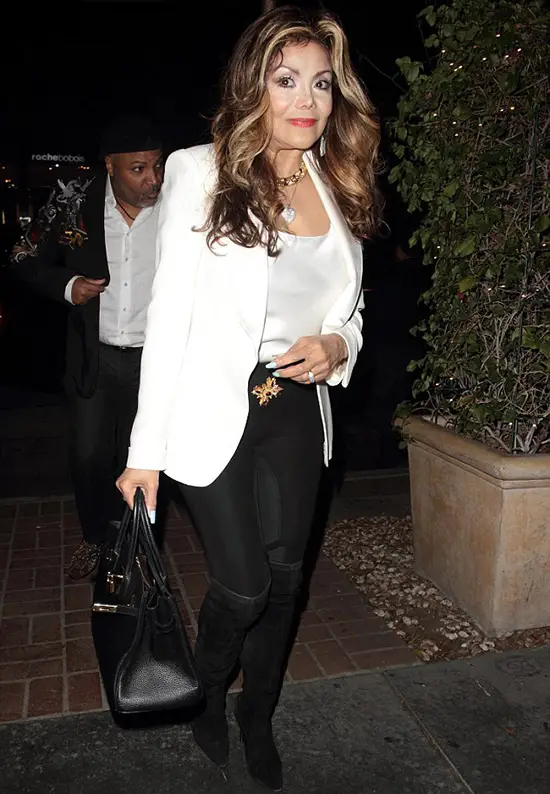 La Toya Jackson pictured with a massive diamond ring with Jeffre Phillip behind her in 2016 (Photo: xposurephotos.com)
Even though both La Toya and Phillips confirmed that they were no longer engaged while they were out on a dinner date back in 2015, they were still very close to each other and often goes out together. Maybe La Toya realized that Phillips is so much better than her late ex-husband Jack Gordon, to whom she married for seven long years.
Messy Married Life
Before she was engaged and happy with business partner Jeffre, La Toya had a pretty messy married life. She was married to her one-time manager Jack Gordon who was a threat more than a husband to La Toya. They got married on 5 September 1989, in Reno, Nevada. While La Toya claimed that she never had feelings for her late husband, Gordon argued that the marriage was for her protection against the Jackson family.
Entertainer:- Mimi Keene Dating, Boyfriend, Family, Net Worth
La Toya opened up about her crazy married life and revealed that her husband was physically abusive. During her relationship with Gordon, he would lock her up in the closet and beat her.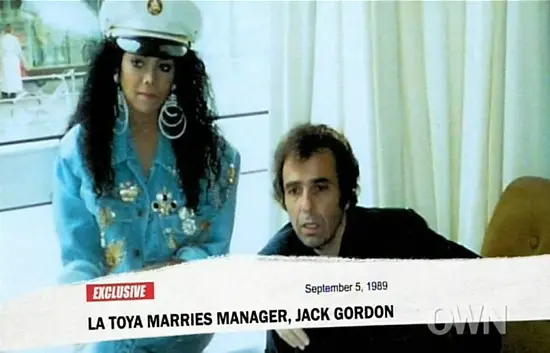 La Toya poses for a picture with husband Jack Gordan with not so happy face in 1989 (Photo: dailymail.co.uk) 
He brainwashed La Toya and alienated her from her family. She was still young and clueless due to which she couldn't act against her abusive husband. She finally escaped with the help of her brother Randy Jackson and filed for divorce after a few days. Gordon died on 19 April 2005, after battling cancer for several months.
More About La Toya Jackson & Her Family
La Toya Jackson was born on 29 May 1956. She was the fifth child in the family of 10 of the Jackson Family. Growing up, she did not have the brightest of days with her father, Joe Jackson. He was the head in the family, but at times, very abusive. 
His death in 2018, aged 89, revealed his behavior towards his children, as his sons and daughters themselves talked about him deeply. Amidst all the talks, La Toya had a shocking say about her father. The fifth child of Joe revealed being sexually abused by her father at age eleven. 
The abuse was so severe that she started wandering off from her family. However, it did not stop her from dreaming. She involved in singing, songwriting and also appeared as a television personality, author, and businesswoman.
Famous Worldwide:- Tyler Cameron Dating, Parents, Height, Net Worth
Apart from her music career, she was one of the contestants on NBC's Celebrity Apprentice and The All-Star Celebrity Apprentice, Celebrity Big Brother.
She also appeared in CBS's The Jackson and starred in her reality show "Life with La Toya." From her musical career, acting and reality television appearances, La Toya earned a net worth of $4 million.
Now, she executive produced a documentary called Dancing in Jaffa, along with Jeffre, which is a dance show following 150 young Jewish and Palestinian Israelis dance together, setting their cultural differences aside.
Even though she turned her back with the family, she was very close to her brother Micheal. Similarly, on 27 June 2019, she thanked fans for their warm wishes on her brother's 10th death anniversary. Also, on 23 October 2019, she even attended a tribute show for her late brother Michael in Mexico.