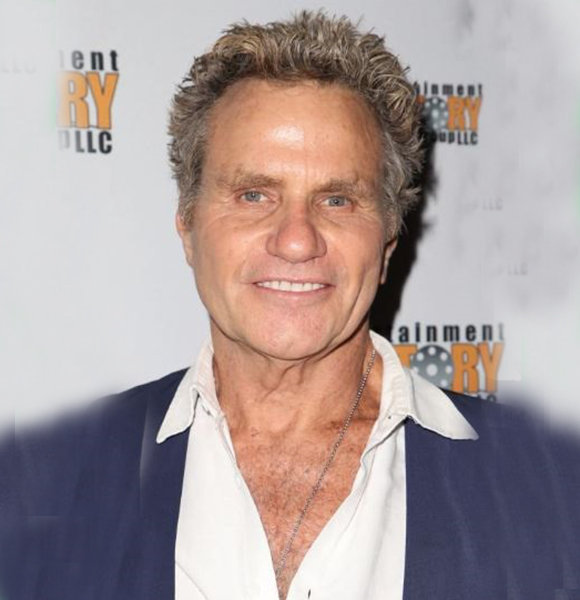 With almost five decades in showbiz, Martin Kove has been able to keep himself in the entertainment industry throughout the years.
Apart from the star's amazing career, the fandom is curious about the actor's romantic life with his girlfriend and if she is his potential wife.
Let's get into it.
Martin Kove's Girlfriend Turned Wife?
While there were rumors of Martin Kove being gay in the past, the said speculation was never confirmed by the actor, and it is believed that Martin is a straight man and is in a relationship with his girlfriend or his potential wife, Mary.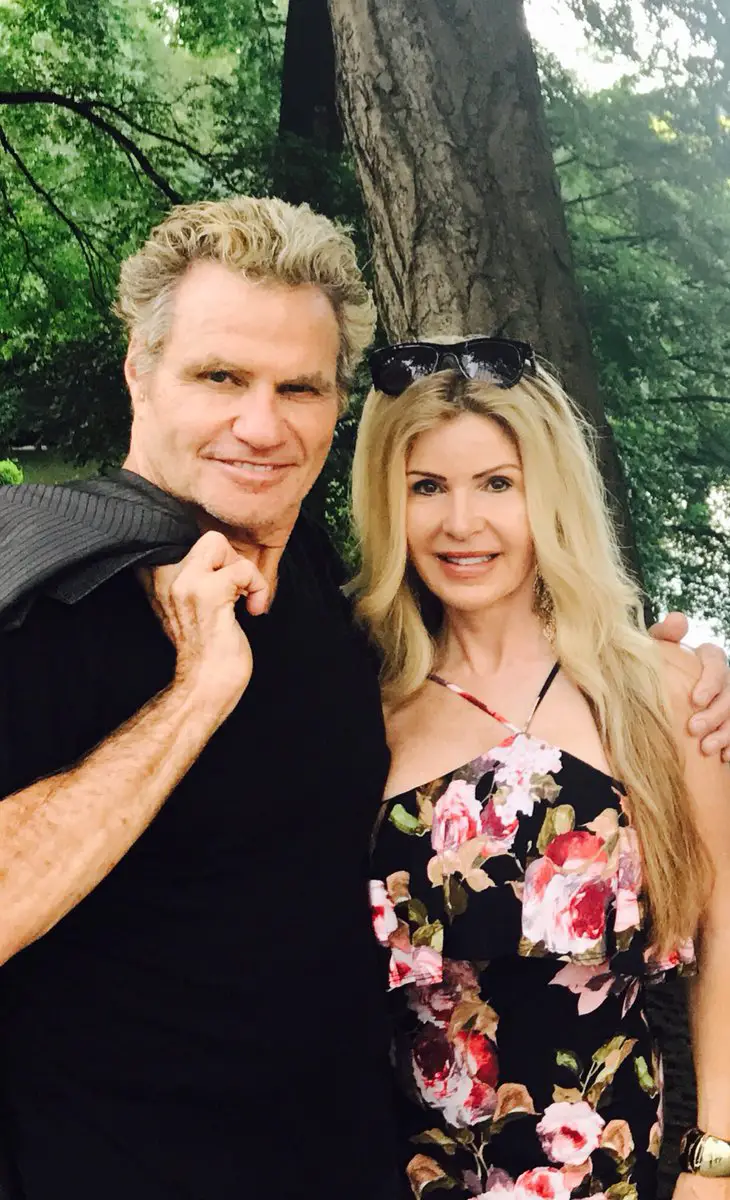 Martin Kove with Girlfriend Mary on the 23rd of September 2018 (Source: Twitter)
Although the actor has kept his relationship private for the most part, he eventually broke the news to the public a little at a time.
Martin shared a picture of himself and his girlfriend on his social media on his birthday in 2018. 
Adding on, there are ongoing speculations if the boyfriend and girlfriend are still together or if they broke up, as the actor has not posted about his girlfriend since 2018 on his social media.
Previously Martin was married to his former wife, actress Vivienne Kove. The former husband and wife were together from 1981 to 2005.
Martin and his former wife are parents to twin children, a son named Jesse Morgan and a daughter, Rachel Olivia.
And just like Martin and his former wife, their kids are also actors. 
Jesse's fascination with film grew after seeing his father's astounding work. And, it was an honor for him to have the opportunity to work together with his father in 'Cobra Kai' in 2018.
While Jesse's career in Hollywood is flourishing at an admirable pace, his sister, Rachel, also made her mark in the industry with her talent. But, she did not invest much time in the industry and eventually followed a different career path.
Undoubtedly, the siblings are considerably excelling in their respective career fields, making their parents proud.
However, talking about Martin's current relationship, it remains for us to see if the actor will soon make his girlfriend his wife.
Martin Kove's Career Details & Net Worth
Starting with an uncredited role in 'Little Murders' in 1971, Martin has come a long way in his career. He was first noticed in 1975 as the evil Nero the Hero in the Death Race 2000.
The same year, he managed to bag the role of Clem in 'White Line Fever,' which further fueled his rise to stardom. 
Martin made his TV debut in 1981 with the series 'Cagney & Lacey' as Police Detective Isbecki. He has also had the opportunity to star alongside the great Sylvester Stallone in 'Rambo: First Blood Part II.'
Similar Career:- Ian McShane Wife, Family, Net Worth
However, the actor got his most significant visibility to the public in 1984 through the hugely successful movie, 'The Karate Kid.'
He played the role of John Kreese - the head instructor of the Cobra Kai karate school - and later reprised the character in the sequels: 'The Karate Kid Part II' (1986) and 'The Karate Kid Part III' (1989). 
While he made his career out of 'The Karate Kid' trilogy, the recent spin-off 'Cobra Kai' has also done the same for his legacy over three decades later.
The 'Cobra Kai' sensei has kept him busy, mostly in the action-thriller genre. He has notched up appearances in over 80 movies to date, as well as numerous TV show guest roles.
Fans can also catch him in 'Quentin Tarantino's Once Upon a Time... in Hollywood' released in 2019. Apart from the movie, the actor has numerous other projects lined up.
Throughout his time, the actor has been able to garner a net worth amounting to $2 Million, according to Celebrity Net Worth.  
It makes sense how Martin continues to hustle even at the age of 76. He was born in the city of Brooklyn, New York, in 1946. He celebrates his birthday on the 6th of March. 
Prominent In TV Show Rather Than Movies:-  Zeeko Zaki Bio, Height, Age, Ethnicity, Married
Playing strict guy roles on the screen, Martin perfects every character. He stands at a towering height of 6 feet 1 inch ( 1.87 m ). 
Stay with us for more updates on Martin Kove.