Entertainment
Meet the Frasers' Matt Fraser Dating Status & Parents Insight
Matt Fraser's girlfriend did share about her desire to have children with...Considering the fact that she is dating...Although Matt's parents want them to get married soon...dad is a retired Navy Captain and former...Talking about his other family members, he has a younger...The psychic was born on...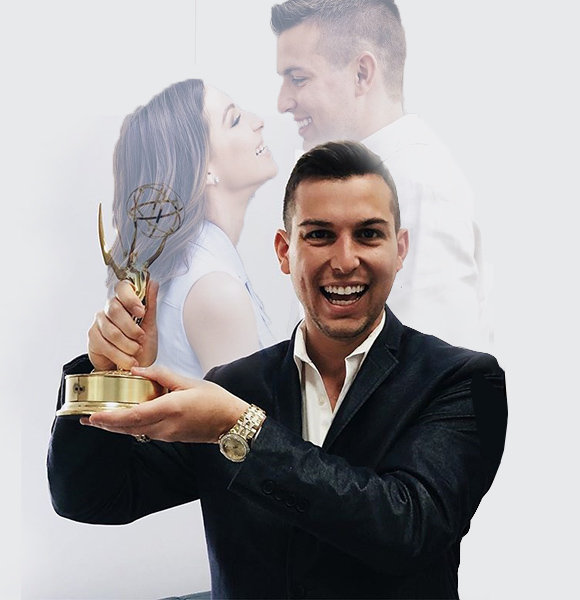 Matt Fraser is a well-known personality in his hometown, Cranston, as a celebrity psychic. As his reality show Meet the Frasers (2020) is nearing its premiere on E!, he is gaining notable fame among the public.
His reality show is scheduled to premiere on 13th January 2020, and the events on its premise will revolve around his personal and professional life.
Matt Fraser Dating Status
Matt is dating Alexa Papigiotis, a pageant queen and winner of Miss Teen USA 2017. She was also the third runner up in the 2019 Miss Rhode Island USA pageant.
Beauty Pageant Winner:- Daniella Rodriguez Bio, Age, Parents, Boyfriend
The psychic first made the news of his relationship with Alexa public back in 2017.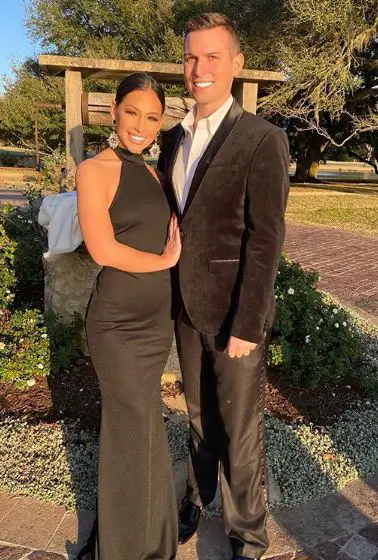 Matt Fraser with girlfriend Alexa Papigiotis on December 2019 (Photo: Alexa Papigiotis's Instagram) 
His girlfriend is also transparent about her plans on stepping towards parenthood. During an interview with E! News in 2019, his girlfriend did share about her desire to have children with the reality icon soon. She cited,
"I have always wanted to get pregnant really, really young. A lot of the time we sit around and we're like, 'You know what? I think we are ready for children. I want four, he wants like, two."
Upon hearing this statement, Matt was surprised since he was unaware that her partner had plans to have more than two babies.
More Info On His Girlfriend
Matt's lover's fame has doubled in recent months following her appearance in the show Meet The Frasers (2020). She can be seen sharing bits and pieces of her life through her verified Instagram handle that goes by the username alexapapigiotis.
Age, Parents Insight, Sibling
The psychic was born on 8th July 2019 to parents Rod Fraser and Angela Fraser. His dad is a retired Navy Captain and former decorated former Fire Commissioner. Interestingly though, he's a skeptic of psychic mediums and keeps off from attending his son's psychic reading events.
Former Navy Seal:- Andy Stumpf Wiki, Age, Wife, Net Worth, Facts
On the other hand, his mother is a psychic herself and his manager as well. Also, she works as the sole member of his team's promotion department.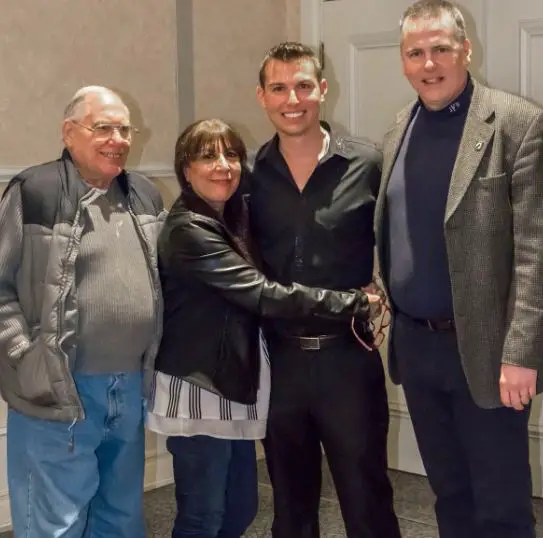 Matt Fraser with mother Angela Fraser, father Rod and grandfather Lou Fraser in June 2016 (Photo: Matt Fraser's Twitter)
Talking about his other family members, he has a younger sister named Maria Fraser. She helps out in his family psychic business as well. But ironically, she is afraid of ghosts and sleeps with her lights on.