Entertainment
Matt Kemp Romancing Wife To-Be After Extensive Dating? The Answer
Oklahoma bred athlete Matt Kemp's dating life with multiple girlfriends and quest to find a potential wife...He has been hitting wins with the Los Angeles Dodgers since 2006, has been stealing the spotlight for a long time now. But after dating the famous pop star....and reality star...Matt is on a journey to find the true love of his life and in verge to save his career hand-in-hand.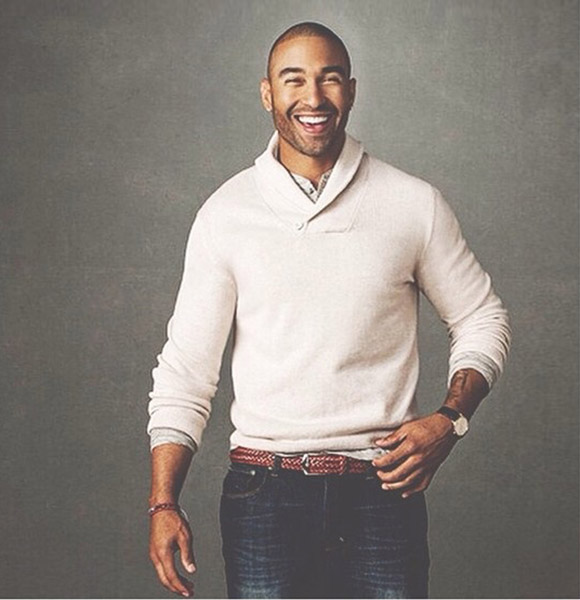 Oklahoma-bred athlete Matt Kemp, who began hitting wins for the Los Angeles Dodgers from 2006, has been stealing the spotlight for a long time now.
Beyond his MLB life, the baseball player has also been in the constant drive to find the right partner for himself. After dating a few of America's hotties, the outfielder understood that casual dating was not meant for him as he faced failures in all of his past relationships. 
So, who is Matt dating now? Has he found a potential wife or still living a lonely life?
Multiple Girlfriends But Fails To Find Potential Wife?
It is no wonder that after being a famous American Baseball Player, Matt has been out and about with many girlfriends in hopes of finding true love.
His dating history begins with a brief dating rumor with famous American singer, LeToya Luckett in 2006 which was dismissed after he declared that the two were only friends.
After LeToya, Matt dedicated himself for a year with actress Felisha Terrell in 2007. The duo, who were said to have a close relationship, called their split after Felisha reported about Matt's brutal behavior which scared her. She mentioned,
"He is violent and I am afraid. He repeatedly made me scared and gets in my face. He is threatening to take all the items I purchased and try to destroy my property. He brings his friends driving up and down the street to try and intimidate me. I am very fearful. He has other people calling me and stalking me."
Ending his episode with Felisha Terrell, the Atlanta Braves player then hit another tabloid-rising relationship with famous singer Rihanna in May 2010. The pair successfully maintained their high profile love life with constant updates about their romantic dates.
Who Is Rihanna Dating?: Hassan Jameel-Saudi Arabia's Billionaire Is Dating Rihanna! More About Riri's Recent Beau
Matt spilled the beans about his relationship with Rihanna to the US Weekly saying,
"Yeah! That's my girl. She's just a fun person. I love to be around her. She's definitely a great person in my life, and I'm happy I'm with her."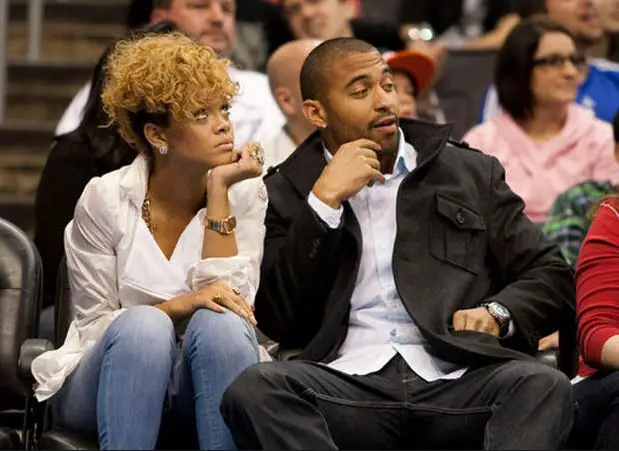 Matt Kemp dated the superstar Rihanna for a brief period before calling it an end (Photo: CBSnews.com)
Even after multiple baseball dates and romance swirling among the couple, the two didn't make it through their relation for long. The stunning pop star broke the news about their breakup to Vogue in 2011 stating,
"I just let it go. I don't ever want to have to depend on a relationship. I think it's a really special thing to find love. It's beautiful. Nothing can match it. But I want to make sure I find other things in life that I love—besides love."
Later in 2013, the media poured their suspicion about the MLB player getting collided romantically with reality star Khloe Kardashian after her split with husband of four years, Lamar Odom.
The Inside Story Of Khole And Husband Lamar: Lamar Odom Moves Into Rehab After Judge Signed The Divorce Papers With His Now Ex-Wife Khloé Kardashian
The baseball guru denied dating Khloe and defined their relationship to TMZ explaining,
'We're just friends, the Kardashians are good people.'
However, after the duo was spotted attending John Legend's Concert and reportedly spent their Christmas together in the Kardashians' home, the public couldn't stop from concluding that the two were indeed an item!
But with the recent divorce filed by the Kardashian, she has no option but to keep Kemp on hold and stop him from stirring any further romance in her life.
Heading Towards A Career Downfall: No Money, No Honey!!
After countless dates and constant trial to find the perfect girlfriend, Matt Kemp stayed single for a while and chose to focus all his energy in the game.
During this phase, the life of the Los Angeles Dodgers, who previously held a total net worth of $75 million, took a brief turn for the worse. Before the 2015 MLB season, the baseball star was traded from the Dodgers to the San Diego Padres along with his other four fellow players in a bad contract. 
The Dodgers effectively repurchased him in 2017 for a total salary of $21.5 million.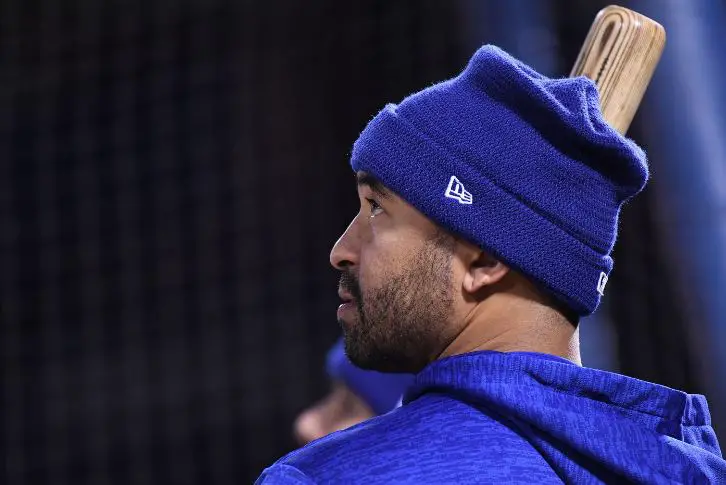 Matt Kemp saving the 2012 contract he made with the Los Angeles (Photo: Losangelestime.com)
Matt, age 34, has one season remaining on the $160 million deal he signed to Los Angeles Dodgers, played one of the worst seasons of his career in 2018.
Similar Story: Is Curtis Granderson Married? Or The Outfielder Does Not Have Time For Dating Amid Booming Career?
He accumulated a career-worst -1.3 wins above replacement and reached base less than 32% of the time in his first full season in Atlanta. His defense was atrocious. His -17 defensive runs saved was the fourth-lowest of all major league outfielders.
Such a massive turmoil has left the outfielder under immense pressure. No wonder, he gained significant media attention about his recent weight loss and his love-less life. But beyond the bump, everybody hopes the baseball hero to hit another tabloid breaking story with his wedding news and spread some joy in his life!