Entertainment
Matthew Lewis Not Gay! Romantically Engaged To Girlfriend
Matthew Lewis made a successful transition in his career, transforming himself from the dorky Neville Longbottom in the Harry Potter series to appearing in nothing but boxers on the first episode of ITV drama Girlfriends. Matthew, 28, became a heartthrob of women as he unveiled his shirtless body and the twitter got flooded with fans adoring his grown-up looks.
But there's disheartening news for his female fans, as Matthew is engaged to his beautiful blonde girlfriend! Who is this woman who is on her way to break the bachelor status of Matthew? You are about to find out!
Matthew's Romantic Proposal
A romantic getaway in Paris and just when you're in front of Eiffel Tower, suddenly an engagement ring pops up with a marriage proposal. It might sound like a movie plot; however, for Angela Jones, it turned out to be true when Matthew asked her to be his fiancee. It's hard to say no to such a romantic gesture and neither could Angela. She accepted his proposal straight away!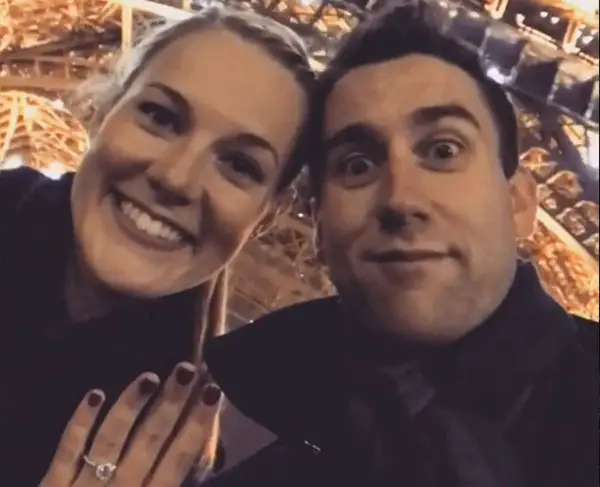 Angela Jones flaunting engagement ring with Matthew (Photo: Dailymail.co.uk)
The couple first met in 2016 just after four months of Angela's divorce with her former husband. According to TMZ, the two met in January at Universal Studios in Orlando, Florida where she works as an event planner, while Matthew was in town for a three-day Harry Potter celebration at the Wizarding World event.
Their engagement was later confirmed in December 2016 by the twitter account of the wedding magazine Martha Stewart Weddings. The post quoted,
@HarryPotterFilm star @Mattdavelewis is engaged to girlfriend Angela Jones! And the way they met is just magical
The couple's love was growing with each passing day, and even after a year of their engagement, it showed no sign of decline. Back in August 2017, Matthew posted a picture with his fiancee on his Instagram account, followed by a loving caption,
"After an indescribable two weeks my other half is heading back across the pond. She's the best thing in my life and inspires me to do and be better every single day. This one's for you, babe xx ??"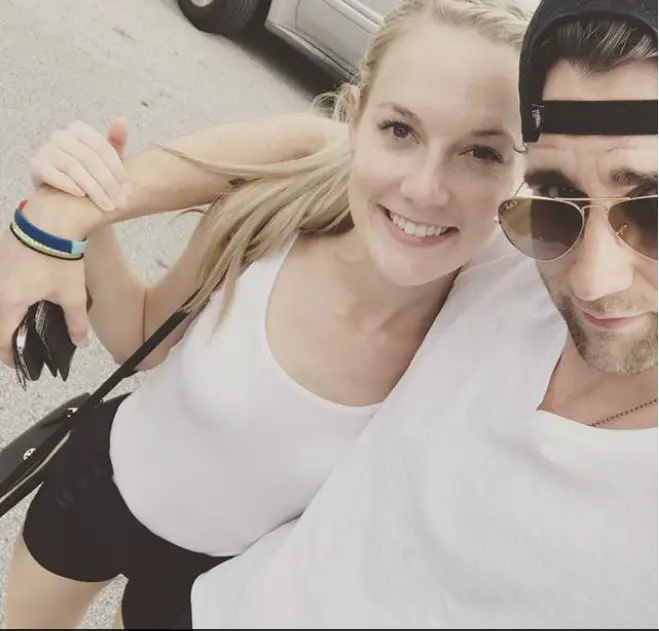 Matthew Lewis with fiance Angela Jones (Photo: Michael Lewis' Instagram)
Meanwhile, good things don't come easy, and neither did it came sailing for Matthew as he went through some hard times when his sexuality was questioned after he did a photoshoot with the gay magazine Attitude.
Earlier he also tweeted in support of gay people, criticising his local MP for voting against equal gay rights. The post read,
"My local MP voted "very strongly" against equal gay rights. The lady doth protest too much, methinks."
Matthew later proved the gay rumors to be false after he found a beautiful woman as a fiance. Moreover, although the couple has not revealed their wedding plans; considering the way they are moving in their relationship, it will not come as a surprise if the couple decides to take their relationship further to the nuptials.