Entertainment
Matthew Timmons Wiki: His Thoughts on Dating, Weight Loss and His Looks Now
"Life is so much beautiful and complex than a number on the scale." - Tess Munster.
However, the society where humans live in does not roll like that. People are often judged based on their looks rather than their personality. While many are into working out for looks, there a few who do it for better health.
As you might have guessed already, the primary focus here is weight loss. 
The Suite Life star Matthew Timmons has gone through extreme physical change and is making it to the news with the tagline "This Is How He Looks Now" in the right way.
Matthew Timmons Wiki
Matthew Timmons, who played the lousy role of Woody Fink in the Disney Channel series, The Suite Life on Deck, is making headlines as the bulky guy is nothing like he was before.
Timmons has gone through a massive transformation. Take a look at him before his metamorphosis.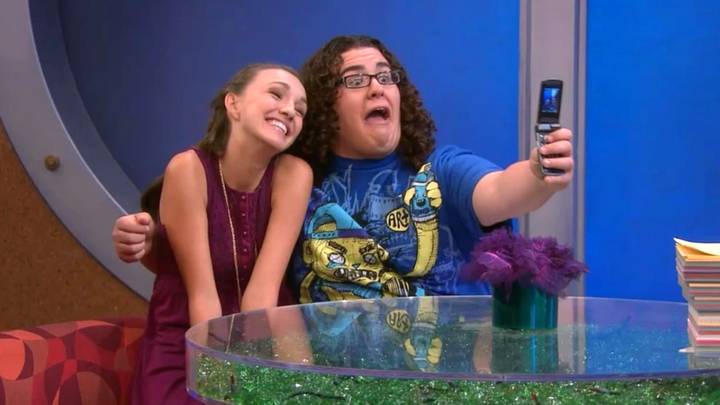 Matthew Timmons on the series, The Suite Life on Deck (Photo: MTV.com)
Wait till you see his current look. All his hard work has paid off!
Matthew Timmons shows off his weight loss on 30th January 2019 (Photo: Matthew Timmons's Instagram)
Fans can only imagine the determination he must have to look like this now. The actor also thanked his friends for being there for him during the hard times of weight loss. Similarly, he was grateful for all the attention and limelight he received from his fans and well-wishers.
Opens Up About Depression And Weight Loss
On 10th February 2018, Matthew opened about his struggles with mental health and weight issues via Instagram. In an emotional and lengthy post, he talked about body dysmorphia, eating disorders, anxiety, and depression.
Weight Loss Struggles Of TV Host:- Ajay Rochester Weight Loss, Before and After, Married, Bio
The former Disney star went on to reveal the reason behind his absence from acting jobs. Due to severe depression, he couldn't go to auditions and being judged by people. Thus he chose to work behind the camera to earn a living.
After coming out of the dark episode of his life, he shared his struggles so that his fans, who might be suffering from mental health issues, can get help.
Matthew's Dating Life
The former actor is no longer a single guy. He is taken!
Matthew Timmons shares a cute moment with fiance' Rachel Raquel Raakel on 10th May 2018 (Photo: Matthew Timmons's Instagram)
On 24th January 2018, he took to his Instagram handle to announce the joyous news of his engagement to girlfriend, Rachel Raquel Raakel. Although he didn't reveal the wedding date; the American national showed his excitement to marry the love of his life.
More about Matthew Timmons
The actor is not only famous for his roles, but he has a huge fan base because of his witty sense of humor.
For You:- Olivia Rose Keegan Weight Loss, Parents, Boyfriend
Matthew Timmons, who started his acting career at the age of fourteen, is the youngest of the three siblings. The 26-year-old actor was born in Burbank, California and the details of his parents are not known so far. But he did share a throwback picture of his mother on his Instagram wishing her on Mother's day.
Matthew Timmons has been a source of information to so many people out there who have been trying to lose weight and stay fit.