Entertainment
Meek Mill Expecting Baby With Girlfriend Amid Clash With Nicki Minaj
Meek Mill is an American hip-hop...most popular and successful rappers...real name is Robert...was born on 6 May...father died when he was just...Meek stopped speaking...is unmarried...loves both his sons...Nicki dated Meek...engaged...officially dating Milan Harris...reached #1 in US Rap, US Hip Hop/R&B...net worth is reported to be...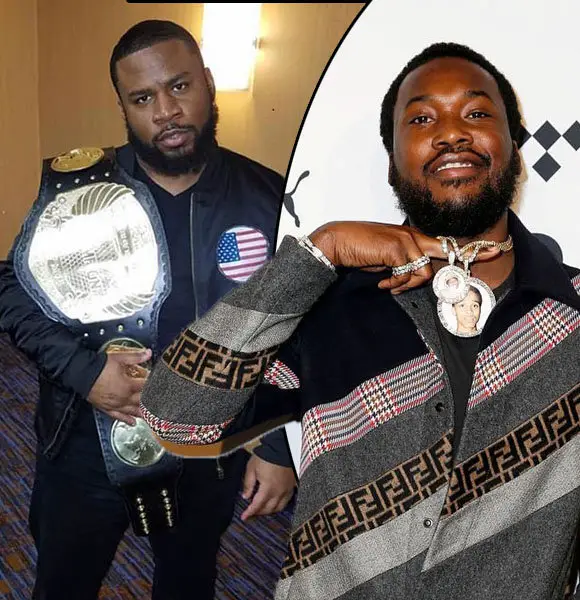 Meek Mill is an American hip-hop recording artist, rapper, songwriter, and activist. He is one of the most popular and successful rappers of his generation. 
The musician began his journey with rap battles when he was just 13 and has cemented his position as one of the best in the business. Besides his songs, he is also known for having dated multiple famous celebrities. Read on to find out more about his personal life.
Meek Mill's Bio
Meek Mill (real name: Robert Rihmeek Williams) was born on 6th May 1987 in South Philadelphia, Pennsylvania. After his father died when Meek was only five years of age, his mother - Kathy Williams- raised the artist and his sister as a single mother. She had to work multiple jobs to keep the family afloat.
Similarly, his father's death hit him hard, and Meek stopped speaking much after the casualty. Kathy talked to Vibe and revealed that Meek barely spoke for the next ten years. It wasn't until he turned 15 that he became normal once again.
Children, Ex-Girlfriends
Meek Mill is unmarried but does have two children. The mother to his two sons is Fahimah Raheem, whom he dated for six years and nine months starting from 2006. Their sons are named Rihmeek Williams and Murad Williams. He loves both his sons and often spends time together with them.
The Philadelphia based rapper has also dated other big names such as K. Michelle, Elle Varner, Lira Galore, Jai Nice, and Bernice Burgos.
About Bernice Burgos:- Bernice Burgos Young Age Daughter Shocks World! Plastic Surgery & Boyfriend Detail Follows
Meek Mill has dated several popular women, but the one with the biggest fame is no doubt, Nicki Minaj.
Considered by many as the best woman rapper, Nicki dated Meek from 2015. The two were serious about their relationship and had even gotten engaged shortly after. Unfortunately, things didn't work out, and the two went their separate ways on 2nd January 2017
Dating Status
Meek Mill hadn't been romantically linked with anyone after his split with Nicki Minaj until the rumors saying he was dating Milan Harris circulated.
In response, Milan said that Meek was just her friend and denied any romantic involvement with him in October 2019. Roughly a month later, a friend of Meek Mill confirmed that he was officially dating Milan Harris. 
Following the confirmation of the relationship, the rapper's partner revealed through Instagram in December 2019 that she was pregnant.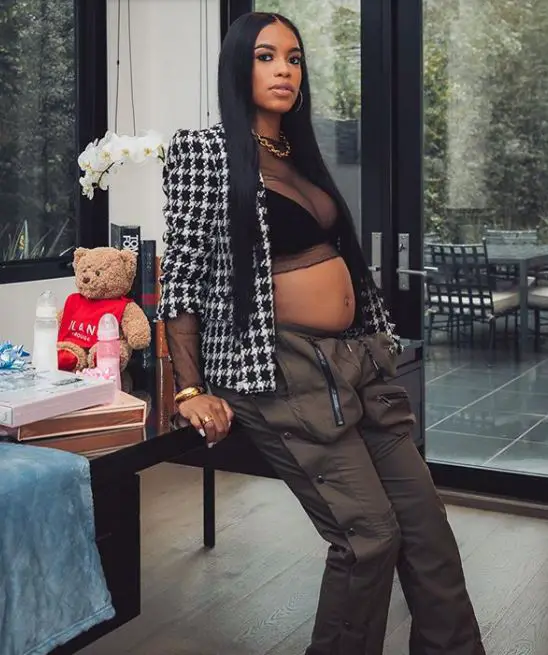 Meek Mill's girlfriend Milan Harris showcases her baby bump on February 2020 (Photo: Milan Harris's Instagram)
She also disclosed the reason behind the late reveal of her pregnancy:
For the first 3.5 months, I've been super sick and unable to work and move like I use to do. The moment I started feeling even a little better & had more energy I wanted to do my annual fashion show because I pushed it back 2x already this year. Im a creative, so I didn't want to announce my pregnancy to the world or even to my family with just a photo of my baby bump.
At that time, the songwriter's partner didn't mention him at all. However, he confirmed on 5th February through a tweet that he was the baby's father writing:
My girl is with me pregnant watching me tweet about my ex is very clownish, Ima exit.
But, he later deleted the tweet. On the other hand, his girlfriend has already decided the names she will be giving to her baby.
How Much Is Lil Tjay's Net Worth?:- New Album & Tour Details
In February 2020, Milan asked her followers for name suggestions for her baby and revealed that she would name her baby Milly if its a boy and Millie if a girl.
Songs, Albums
Meek Mill has released multiple songs and albums that have sold exceptionally well. His 2002 album titled Dreams and Nightmares reached #1 in US Rap, US Hip Hop/R&B charts as well as Billboard 200 chart. His second and third albums, Dreams Worth More Than Money and Wins & Losses, also enjoyed similar successes.