Entertainment
Melissa O'Neil Dating Someone? If So, Who is Her Boyfriend?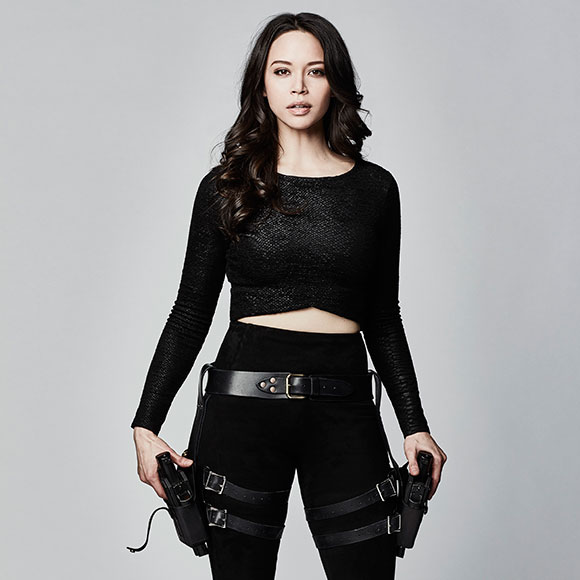 Fame and popularity came to Melissa O'Neil through the stage of Canadian Idol. Ever since her screen appearance, she has been stunning everybody through her melodies yet lively voice.
However, there isn't much information about her love life. Keeping every small personal detail locked away from the public, Melissa has finally left small clues about her boyfriend on her social media. 
Mellisa O'Neil Flaunts Pictures With Boyfriend
The 'Alive' singer has been keeping privacy regarding her personal life. She hasn't revealed any information about her relationship status anywhere in the media.
But what the artist has left behind for her fans are her cozy pictures stealing kisses with a boy she claimed was the love of her life. It started in 2011 when Mellisa started uploading photographs with her boyfriend Matthew, who is said to be a yoga instructor based in Toronto.
Read More: Nazanin Mandi Wiki Reveals Age, Ethnicity, Nationality, Parents Root & Unseen Details
On New Year's Eve in 2013, she Instagrammed a picture of the duo locking lips under the streetlights. As romantic as it seems, Melissa extended her emotion through an aw-worthy caption for her partner.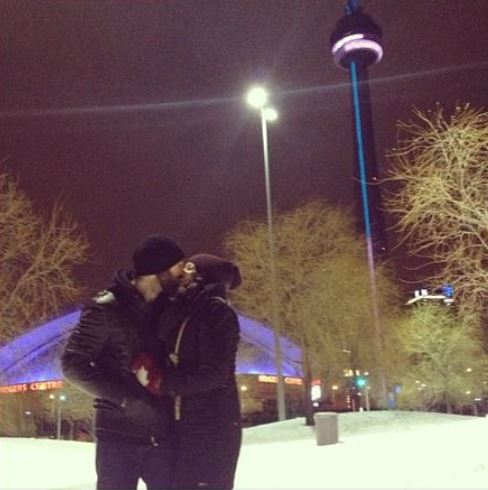 Melissa with her alleged boyfriend Matthew (Photo: Instagram) 
Her constant uploads of her partner, along with a sweet note, leave her fans hypnotic in the love she chooses to share. After a decade of picture uploading, the singer might break the big news of her wedding and change her lover into her husband. The only thing left for her fans is the wait for the singer to spill the beans about her marriage.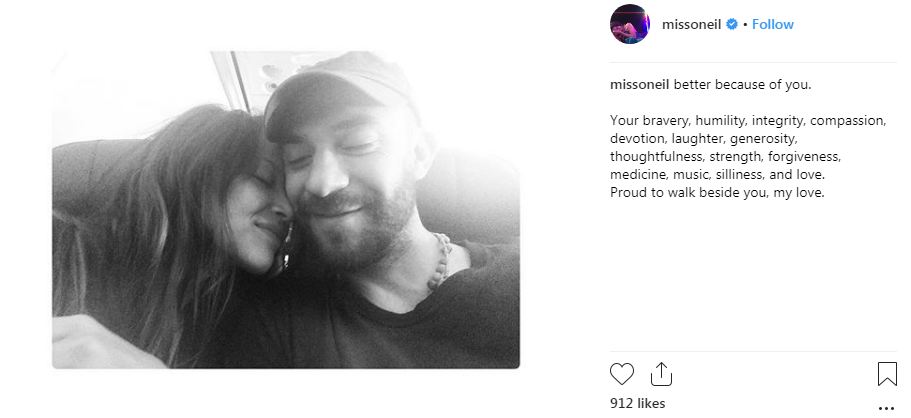 Mellisa and her partner, Matthew, flaunt their love on social media. (Photo: Melissa O'Neil's Instagram) 
However, Mellisa hasn't recently shared any photos with her boyfriend, leading everyone to believe that she might be seeing someone else.
Mellisa O'Neil With New Guy: Is She Dating Someone New?
The Candian Idol smudged the air infused with love when she started uploading pictures with another guy on her Instagram, leaving her fans confused about her previous relationship.
The person who she chooses to upload pictures with is none other than Danial Birnbaum, who is her agent. However, after a buzz on the internet about questioning Danial as her potential boyfriend, the artist just made things crystal clear by uploading his picture along with the caption that he was just a good friend!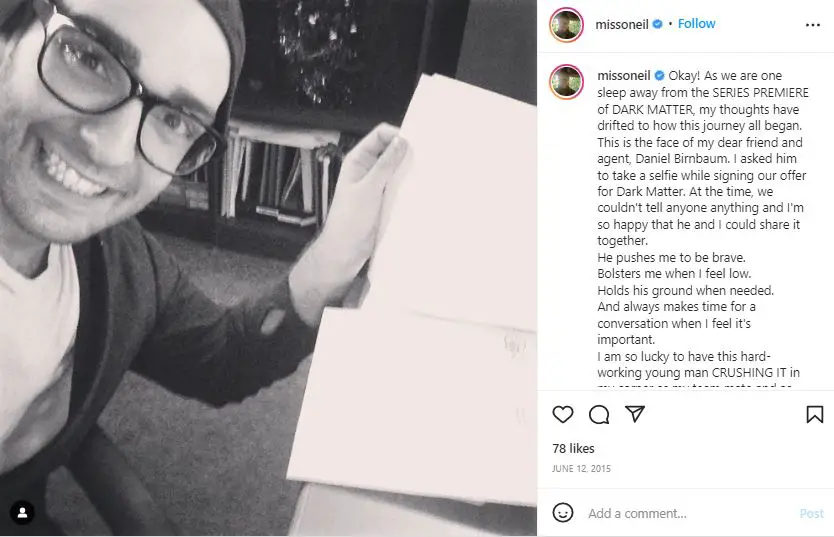 Melissa clears that her supposed boyfriend, Daniel Birnbaum, is her close friend. (Photo: Instagram) 
But, the recent upload of her pictures with her boyfriend made everybody hit back the track of praising her love life with Matthew again!
Similar Story: Alex Hopkins, Age 23 ENGAGED To Long-Time Girlfriend Lauren Alaina, Wedding En Route!
She was also rumored to be pregnant when a Canadian tabloid reported on showing her baby bump.
Is Melissa O'Neil pregnant?
Well, it was all untrue as the website itself claims that the rumors are false. It seems like she has no plan to get married or have a family soon and focuses more on strengthening her career. 
More On Mellisa O'Neil
Canadian Idol winner Melissa O'Neil was born in Calgary, Alberta, on July 12, 1988. She attended the Terry Fox Junior High School and the Lester B. Pearson High School.
Along with captivating beauty, Melissa is also gifted with a sensational voice. She auditioned for the third season of Canadian Idol in early 2005. 
She was able to win the title on September 14, 2005, after impressing the judges and the viewers. Right after winning the Canadian Idol, she released her first single, 'Alive,' which became very popular among the mass.
Before auditioning for Canadian Idol, she was involved in local musical theater productions and also worked at a daycare center. After releasing her first single 'Alive,' she released her debut album 'Melissa O'Neil' on November 22, 2005.
Read About The American Idol: Phillip Phillips & Wife Look Back On Wedding Day! Being Married Impact On American Idol's Life 
In late 2005, she released her second album, 'Let It Go.' In 2007, O'Neil was nominated for Best New Artist at the annual Juno Awards. She became the cast of the television series, Dark Matter, to play the role of 'Portia Lin,' aka 'Two,' in December 2014.
Similarly, she has appeared in Rogue (2016) and This Life (2015).
She attracted a lot of attention after appearing on the ABC series 'The Rookie.'
Melissa, age 34, has changed a lot since the beginning of her career. She has improved her singing abilities and also her physical appearance. She has lost a significant amount of weight swiftly. Her pictures of weight loss went pretty viral on the internet.
Her stunning look, vocal, and acting has amassed a huge net worth, but she hasn't revealed any financial information to the public.
As of now, she has been focusing more on her career rather than her relationship. However, her fans are eagerly waiting for the news of her wedding.
We surely will update you guys more on Mellisa O'Neil. Till then, stay tuned with us.