Entertainment
Michael Avenatti & Wife Failed Married Life; Reason Behind Split? Here's Answer
Being popular after the adult star Stormy Daniel's case with president Trump, the handsome attorney Michael Avenatti has more popularized these days from his failed marriage with former wife......after seven years of togetherness, the pair decided to walk their own paths from the December incident of......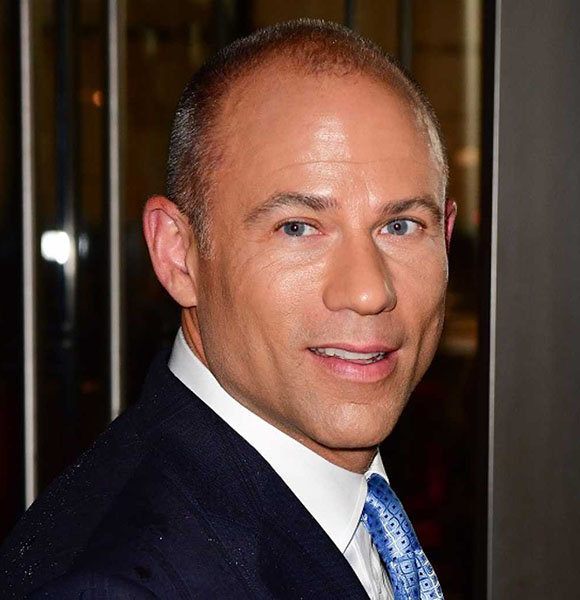 The high profile American attorney, Michael Avenatti has been stealing the media with his commentary based on bulging issues across the United States.
Attending George Washington University and receiving the Michael J. Avenatti Award for Excellence in Pre-Trial and Trial Advocacy; his' education background in law has paid off after being declared as for today's most famous commentator in the whole USA. 
Avenatti, who has come under the limelight for successfully outfoxing Trump with the case of Stormy Daniel is currently fighting his own lawsuit with his wife.
The couple, who had been married for seven years, has now called it an end to their glorious tie with deliberate complain about each other's behavior.
Avenatti And Wife Put End To Marriage: Happy Couples No Longer Together?
The Californian Attorney, who has been battling against President Trump for the case of Stormy Daniel, has currently been held hostage under his own lawsuit. The CEO of Ikaria Resort Wear, Lisa Storie, who tied the knot with the hotshot attorney Avenatti in the year 2011, has recently filed for their divorce. 
Discover: Michael Cohen Wife & Daughter Stand Strong Amid All Family Backlash! 'Jar Of Pickles'
With the fueled incident of December 17 when the commentator was kicked out from his own house after his wife had changed the locks, Avenatti was ragged and started yelling at Storie for such matter.
As reported by Storie in the document:
"I offered for him to be with [their son] for 9am to 7pm with a nanny present. He took umbrage with the request, showed up with his 15-year-old daughter and demanded access to the house...he immediately started yelling at me."
Such outburst had left the wife frustrated and was impatient for their divorce to be finalized. The Ikaria CEO, who has described her husband to be a good man reportedly saying:
"Michael has in the past been a loving and caring husband and is a loving and caring father. I never called the police because I was never threatened with harm. I never sought to have him excluded from our home because I felt threatened or feared for my safety or that of my son."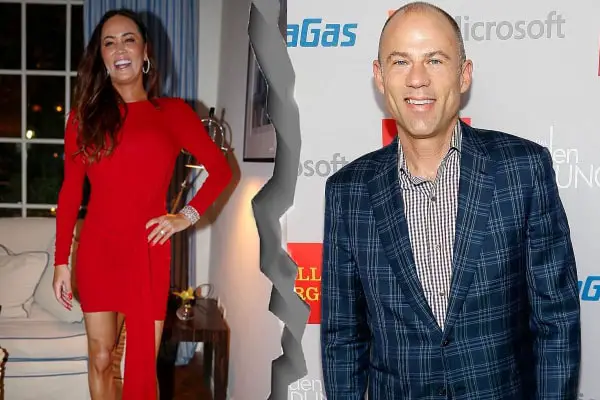 The lavish couples end their marriage after Avenatti's stubborn behavior (Photo: Ecelebritymirror.com)
Has now been portraying her husband to be "Hot-tempered" and "Verbally-abusive". Of course to which Avenatti claimed that such labels against him were ridiculous as he said:
'There was never any abuse, alleged or otherwise, by me in my relationship with my wife.'
With the hassle, the pair called an end to their marriage.
Avenatti Spotted With Another Woman: Seeking For A New Beau?
Amidst the divorce procedure and the adult star Stormy Daniel's case in hand, Avenatti, age 47., who is currently a divorcee has been under speculation with his personal life.
The hot commentator who said to be disinterested in pornstar as per claimed by her wife had been spotted dining with Christie Brinkley and family at the American Hotel in Sag Harbor.
Read Also: Anthony Atamanuik From 'The President Show' Is A Married Man! Meet The Wife Of The Master Trump Impersonator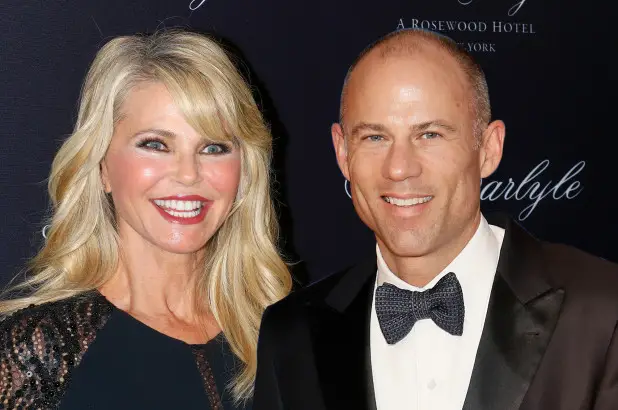 Avenatti spotted with Christie Brinkley this May (Photo: PageSix.com)
Avenatti was seen pulling up a chair to Brinkley's table at the end of their family time. The pair was seen chatting and giggling even after Brinkley's children had headed home.
When asked what label should be given to their relationship, Michael without any hesitant said they were just friends and referred her as a "classy, smart woman with great insight."
More to this: Alexa Ray Joel & Boyfriend Engaged! Engagement Ring, Happy Parents
Storie who previously said she'd be "happy" to see her ex-husband find himself a 'nice woman' like Christie Brinkley, might get her wishes granted after such a linkage between the two seen earlier this May.