Entertainment
How Much Is Coyote's Michael Chiklis Net Worth? Who Is His Wife?
Michael Chiklis is an actor who is renowned for the popular TV show on FX called The Shield as Detective Vic Mackey...Michael started his career since...Michael Chiklis is married to...Michael Chiklis was born on...He entered the field of acting when he was...He then made his first TV debut in...With such success in the media world, Michael Chiklis has been able to amass a net worth of...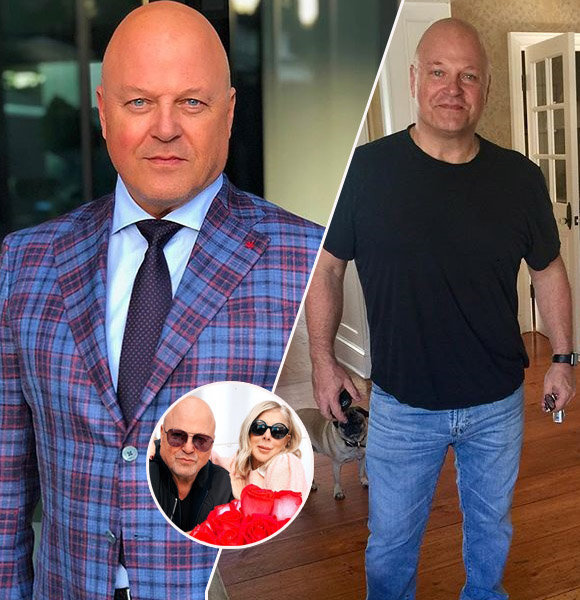 Michael Chiklis is an actor renowned as Detective Vic Mackey on FX's famous TV show, The Shield. He is also acclaimed for playing the role of Commissioner Tony Scali on the ABC show titled The Commish. 
Michael started his career at the early age of thirteen, and since then, he has now become a successful actor with roles in many movies and TV shows. Let's take a brief look at the state of his career and personal life.
Michael Chiklis' Wife & Family
Michael's marriage to Michelle Moran is not a secret to anyone. However, when they got married is a mystery. The husband-wife duo also shares two daughters from their relationship. Their eldest Autumn Chiklis was born on 9 October 1993 while the couple's youngest daughter Odessa was born in 1999.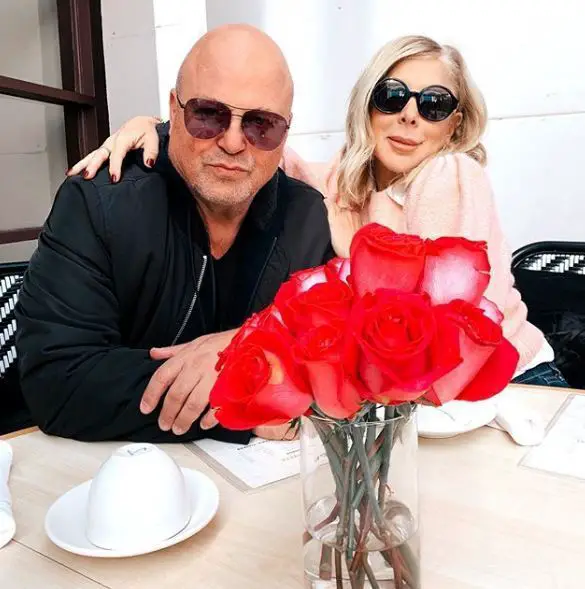 Michael Chiklis and wife Michelle Moran on 1 December 2019 (Photo: Michael Chiklis' Instagram)
Michael's eldest daughter Autumn is also an actress - who landed a role on the TV show called The Shield alongside her father. Furthermore, the real-life father and daughter duo played as on-screen father and daughter in the show. 
His Bio Along With Age & Height
Michael is a moderately tall actor with a height extending 5 feet and 9 inches (1.75 m) from the ground.
He was born on 30 August 1963 to father Charlie Chiklis and mother, Katherine Chiklis. The Lowell, Massachusetts native grew up with a brother who goes by the name Peter Chiklis. 
Explore:- Who Is Julian McMahon Spouse? What's His Married Status Now?
Michael entered the field of acting when he was in the ninth grade, playing Hawkeye Pierce in a high school adaptation of M*A*S*H. With a zeal to succeed in the universe of acting, Michael went to study drama at Boston University's School of Fine Arts after turning down hockey and football scholarships.
Career Info, Net Worth
Michael's professional career started when he was thirteen via a stage production of Romeo and Juliet in Massachusetts.
He then made his first TV debut in 1989 as a cop through the TV show, Miami Vice. Furthermore, he played "Curly" Howard in the TV-biopic called The Three Stooges in 2000.
Another Star From Miami Vice:- Don Johnson Wife, Children, Relationship, Family
Michael also acted in several other TV shows such as The Commish, Wiseguy, Daddio, No Ordinary Family, and Gotham. He is also set to perform in a new series called Coyote - which is in pre-production as of 2019.
Apart from TV shows, the acting veteran has also been a part of several movies, including The Rain Killer, Taxman, Soldier, Carlo's Wake, Fantastic Four, Eagle Eye, and The Do-Over. His latest film, 10 Minutes Gone, was released on 27 September 2019 in the USA.
With such success in the media world, Michael Chiklis has been able to amass a net worth of $14 million. At the same time, he also flaunts a house he bought in Sherman Oaks, California, which is estimated to be worth $2.56 million.