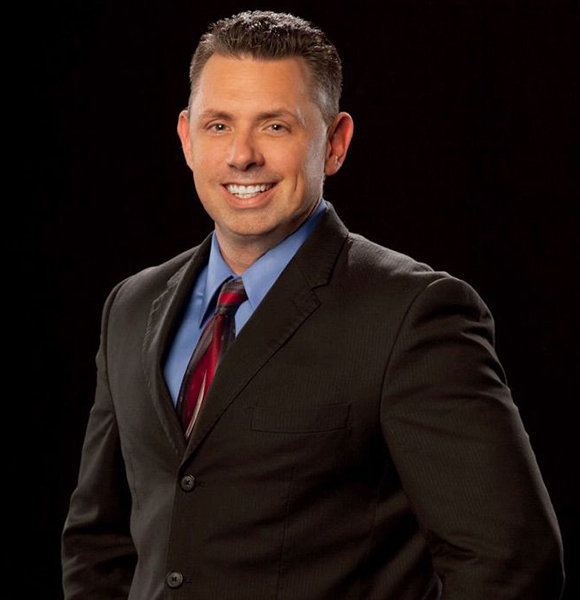 Sean Michael Coulthard, a.k.a. Michael Cole, is the voice that almost all WWE fans are familiar with. Having served as the WWE commentator for decades, Michael's career is a legacy of its own. 
And along with his accelerating career graph, his net worth has also risen significantly. Follow through to learn more about his heavy net worth-earning career accomplishments.
Michael Cole's Net Worth and Career Accomplishments
Given the decades-long association of the commentator with WWE, he has had several career-defining moments shaping his legacy.
Tracing his professional timeline, Michael started as a journalist, initially serving for CBS Radio.
During his tenure at CBS Radio, his most notable project was the coverage of the Democratic Party's presidential campaign in 1988.
Soon after, he was fortunate enough to report Bill Clinton's presidential campaign in 1992. With back-to-back major coverages, Michael paved his path as a notable journalist. 
Get to know - All about Buffie Carruth's Low-Key Personal Life- Her Husband, Net Worth & More
Additionally, Michael's career-defining coverages include the Yugoslavian civil war, the Oklahoma City bombing, and the 1996 presidential trial.
Credited with a successful career in journalism, Michael made his entrance into WWE in 1997. He began his mark in the WWE as a voice-over for various promotional videos.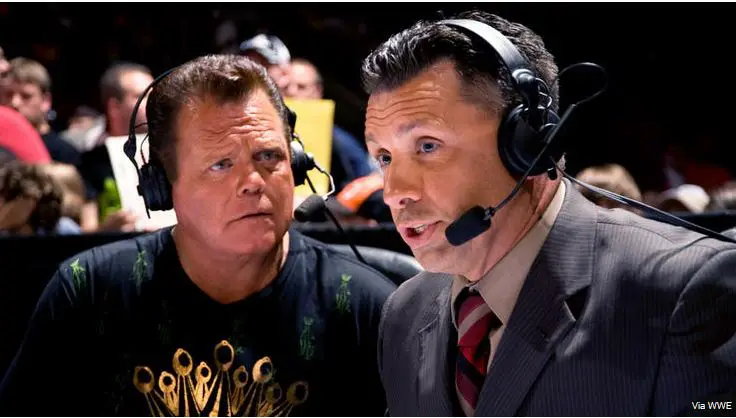 Michael Cole (right) on his commentary duties in WWE alongside Jerry Lawler. (Photo: wwe.com)
Also learn about - Inside Brittany Packnett Cunningham's Unforgettable Wedding
Slowly, he upgraded to hosting LiveWire Show. Likewise, he made his WWE screen debut in 1997. And that was merely the start of his dominating career in WWE.
Progressing in his field of work, Michael cracked yet another major career opportunity in WWE as the announcer of SmackDown!, which he continued until 2008.
His accomplishments were massively adding to his salary.
Not only did he appear on the screens outside the ring, but he also made his in-ring debut, adding an extra mile to his career. However, his in-ring presence was short-lived, and he continued as a commentator shortly in 2010. 
Currently, Michael is the WWE commentator for SmackDown! Coming this far into his professional journey, Michael has received genuine praises for his profound work.
In that regard, Arn Anderson once addressed Michael's praise-worthy work saying, 
"If your calling wrestling matches, there is nobody better…Michael Cole is a good announcer, and that's a very difficult job…I think he does a very good job. I think he is very professional. He can call a wrestling match very well if he was left to his own devices."
How much net worth has the WWE announcer earned from his glorious career?
As claimed by Celebrity Net Worth, Michael has garnered a hefty net worth of 4 million dollars. 
However, there were rumors in the air that Michael would retire soon, but some sources also highlighted that it was merely a rumor and that Michael was not planning to bid his farewell from his work anytime soon.
Touching on that matter, Mike Johnson made his remark saying, "He has moved up, or I should say more of an advisory role. He is the boss. Michael is in charge of all the announcers."
Good thing for the WWE franchise and the fans that Michael will carry on with his legacy for years to come.