Micheal Madsen is an American actor...holds a career of over 25 years in the field of...has played memorable characters in over 170 films...as raised alongside his elder sister...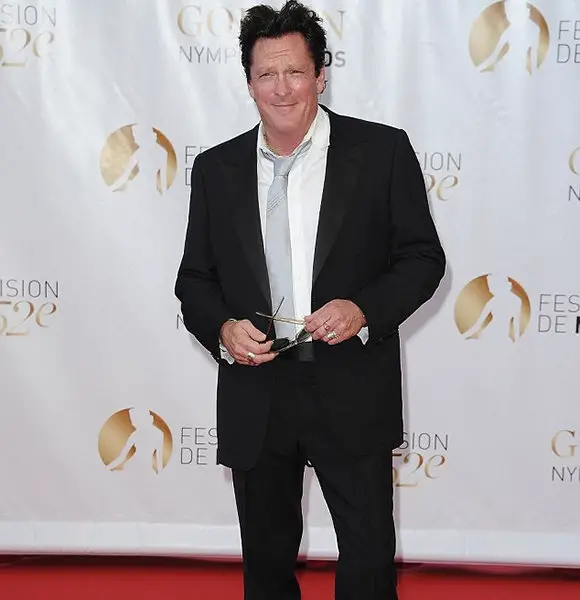 Michael Madsen is an American actor, who holds a career of over 25 years in the field of acting. He has played memorable characters in over 170 films.
Michael started his career as the lead character in the movie Against All Hope in 1982. Since then, the actor went onto perform in box office hits like Reservoir Dogs (1992), Die Another Day, Kill Bill: Vol. 1, Kill Bill: Vol. 2, Sin City, and Hell Ride.
Bio: Parents, Age
Michael Madsen was born in Chicago, Illinois, on 25 September 1957.
Growing up, he was raised alongside his elder sister Virginia Madsen by her mother Elaine Madsen, an Emmy-Winner, producer and poet, and father Calvin Madsen. However, when he was at the age of nine, his parents divorced.
Also Read:- Redmond O'Neal Net Worth, Now, Girlfriend
Now, Michael is 62 years old. And, he has an intimidating look to himself with a menacing, shark-like grin. On top of that, he measures at the height of 6 feet 2 inches(1.88 meters) and has a deep husky voice.
Before his shot to fame, Michael painted houses, repaired cars and worked as an orderly in a hospital during his late teens and early twenties. His hobbies of cars and bikes also originated during this period.
Net Worth From Movies And Shows
Michael carries a career in acting of over two decades; the American actor first got his break from the movie Against All Hopes in 1982.
He slowly climbed up the ranks proving himself with each film he played. He became best known for his starring roles in the movie Reservoir Dogs and Kill Bill.
Having played in more than 170 movies, he was also a well recognized and accomplished poet. His first book Burning In Paradise won the Independent Firecracker Award and was also translated into Norwegian.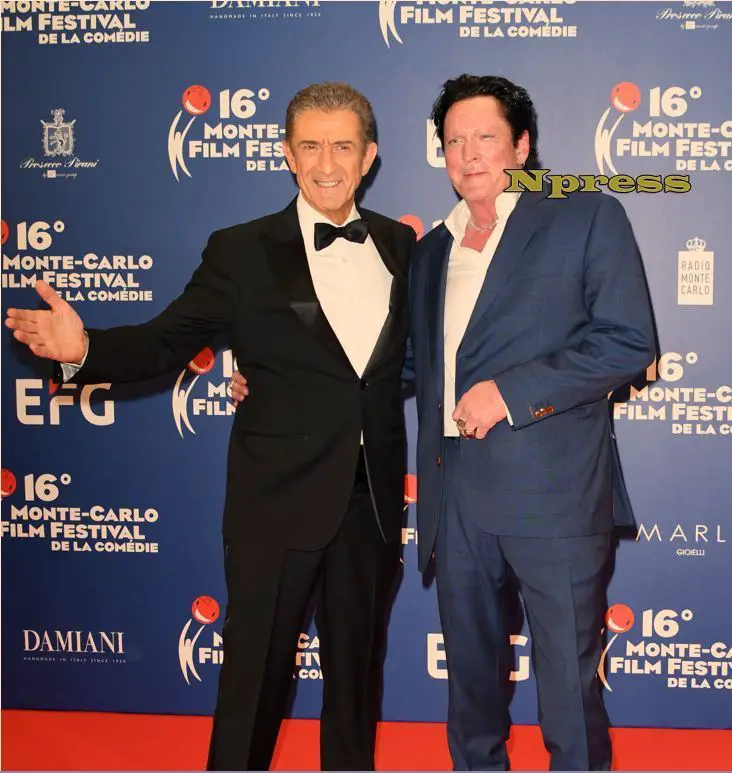 Michael Madsen(left) with Ezio Greggio(right) in 16th MCFF-Montecarlo Film festival in 2019 (Photo: newspress-online.com)
The actor also featured in TV shows like St. Elsewhere, Gabriel's Fire, Real Rob and lent his voice in movies like Arctic Dogs and commercial Boeing Corp.
From his outstanding career as an actor, Michael Madsen's movies grossed over 2 billion dollars worldwide. No surprise that he boasts a net worth of about $10 million.
While he is known more for his acting, Michael has also got involved in a controversy. On March 2019, he was arrested with a suspicion of driving intoxicated, but he was eventually found not guilty in the case.
Wife & Children
Like the list of movies in his professional career, Michael Madsen also contains a list of wives and children in his personal life.
He married his third wife, DeAnna Madsen on April 1996 and shared six children (one from DeAnna's previous marriage, two from his and three from their own.)
Similar Story:-Dan Dakich Show, Wife, Son, Net Worth, Family
The two children that he shares with DeAnna are from his former wife Jeannine Bisignano(1991- 1995) with whom he divorced after four years of marriage. Besides, he was also married to Georganne LaPiere. But, they did not have any children.
The names of his five sons include Christian, Luke, Max, Hudson, and Calvin.