Entertainment
Mike Epps Wife End In Divorce, Who Is His Two Daughter's Baby Mama?
Mike Epps, the funny man of Hollywood was previously a married man who had his wife and daughters as his family...Separated from his wife after......years of marriage...Been dating again, Mike announced the news of his engagement to latest girlfriend in.....Has two more daughters from a previous relationship, the identity of his baby mama...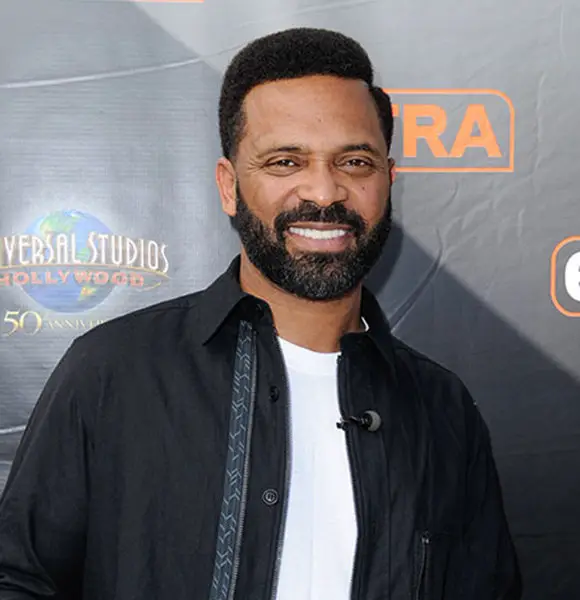 Mike Epps, the funny man of Hollywood, has succeeded in flaunting his mockery attitude and claiming a stay in the showbiz. Despite all the success in his career, the comedian hasn't had such easy progress in his personal life.
Once married to an American actress, the Meet the Blacks star and his former wife parented two children during their marriage.
After the couple's separation, the comedian started dating again and has even established a successful relationship with his latest girlfriend.
Twelve Years Together With Wife; Files A Divorce To Baby Mama!
While filming the 2003 musical The Fighting Temptations, Mike crossed paths with actress/producer Mechelle McCain. After dating for some time, the partners decided to call each other their life partner and tied the knot in 2006.
The couple was happily married for nearly 12 years during which they became parents to two daughters named Madison and Moriah. However, for every thick and thins, the pair didn't seem to work things out when their relationship started hitting the downfall.
Similar Story: Rachel Hunter Now After Children & Divorce With Older Husband; Dating Again?
It was in 2011 that the Indianapolis, Indiana native filed for a divorce. After a year of processing along with running back and forth to the court, he ended the twelve years of marriage in a super rich settlement.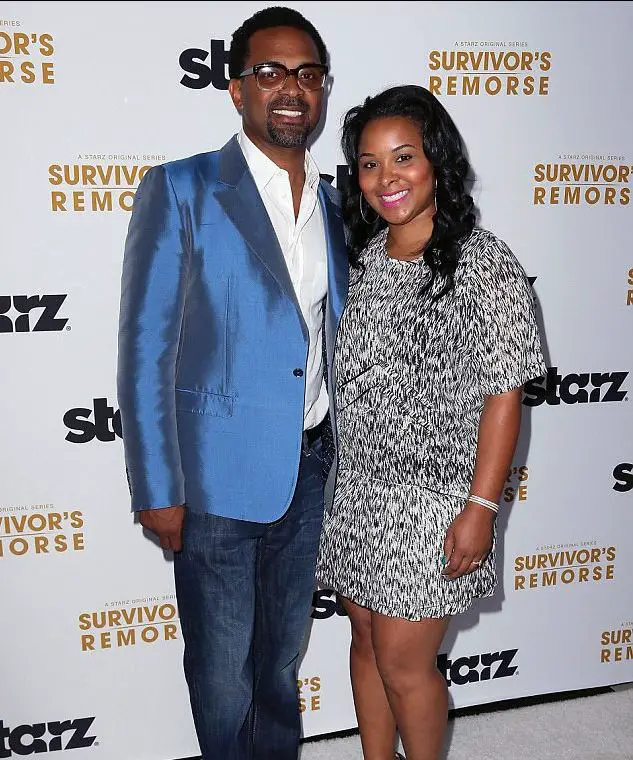 Calling an end to his 12 glorious years of marriage, Mike Epps files for divorce with wife Michelle McCain (Photo: Dailymail.co.uk)
According to their settlement, Mike should be paying his ex-wife with spousal support for a total of $25,000 a month until the time she decided to embark on another marriage.
More to this, the "Next Friday" star will be paying his baby mama $15,000 monthly in child care for his two daughters as well as their private school education.
Mike, who earned his total net worth through his blockbuster movies like The Hangover, The Grand and many more, was financially sabotaged through the legal procedures for wanting a split from his former wife.
Read Also: Jenna Dewan Dating New Boyfriend Just After Divorce With Husband!
With the legal financial target, it was reported that the comedy guru hasn't been paying the total support fee to his ex-wife. The baby mama reported about this incident in Bossip saying that:
"Mike is attempting to force me to settle by cutting off my support. He has been paying our bills like always, until recently. Now, he is cutting off my access to bank accounts and credit cards in an attempt to coerce me to settle."
With two daughters from Mccain, Mike also has two more daughters named Bria and Makayla from his previous relationship. The baby mama of his these two daughters is still unknown to date.
Finds Love Again; Engaged To New Girlfriend!
Briefly, after his messy divorce, the Resident Evil star was found to be back on the dating game. After dating the television producer Kyra Robinson for nearly a year, Mike made his engagement with Kyra official in May 2018.
Currently living together with his fiancee, Mike has been Instagramming a lot lately about their relationship. Updating his fans with their aw-worthy posts, the actor has been sharing a joyous tie with his new beau.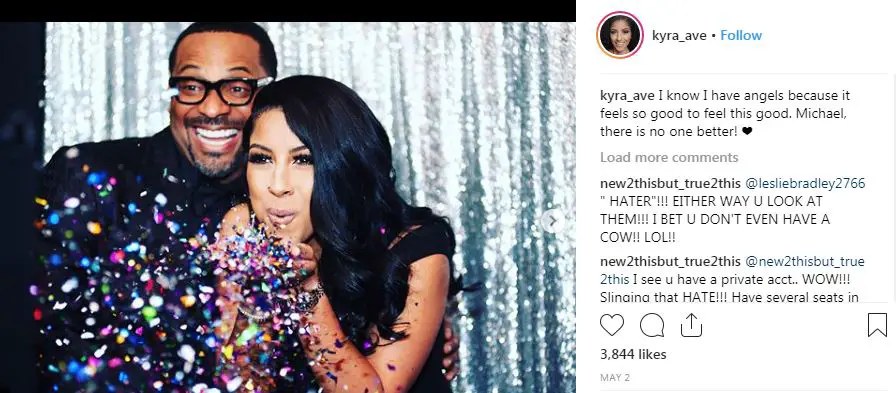 Mike Epps is planning to walk down the aisle with his new fiancee Kyra Robinson (Photo: Kyra Robinson's Instagram)
Already a father to four beautiful daughters, Mike does, however, keep his daughter in check and doesn't miss a moment to celebrate time together with them. Growing up in a family of eight sons and one single daughter, Mike's dream of welcoming a baby boy in the world is still fresh.
Don't Miss This: Jessie Wallace Reportedly Dating, Meet New Boyfriend 'Divorced Dad-Of-Five'
Maybe, his wish to father a son will soon be fulfilled by his new girlfriend at the age of 48.