Mike Krzyzewski is one of those popular figures in basketball who has been able to develop great players from a...in the list of highest-paid college basketball coaches in the 2018 survey with a base salary of...joined United States Military Academy where he ended up playing as a...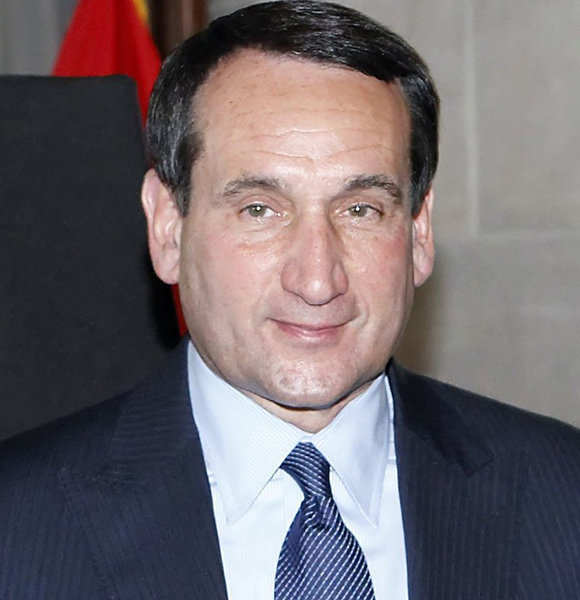 A great mentor can change any noob into a champion.
NCAA coach Mike Krzyzewski is one such figure in basketball, who develop players from a young age and turn them into high-achievers.
The former player turned coach contains a strong resume under his belt to back up the statement. Not only has he lifted five NCAA basketball titles, but he has also guided US men's Olympic team and brought home gold in 2008, 2012 and 2016.
In January 2015, he also surpassed the legendary Bobby Knight for the most wins as a coach in NCAA's history with his 1000 career win against St Johns.
Mike Krzyzewski's Short Bio & House
Mike Krzyzewski was born in Chicago, Illinois, and loved basketball from a young age. Graduating from Archbishop Weber High School, he set off on a journey to become a US Army Officer.
Model Turned Actor:- Heida Reed Wedding, Family, Net Worth, Height
Then, he joined the United States Military Academy and ended up playing as a point guard. Soon, he discovered his passion and inclined towards coaching basketball teams.
He initially worked as an assistant coach at Indiana under Knight and shifted to West Point. After two successful outings, he took charge of Duke Blue Devils in 1980 and is still going perfect with them.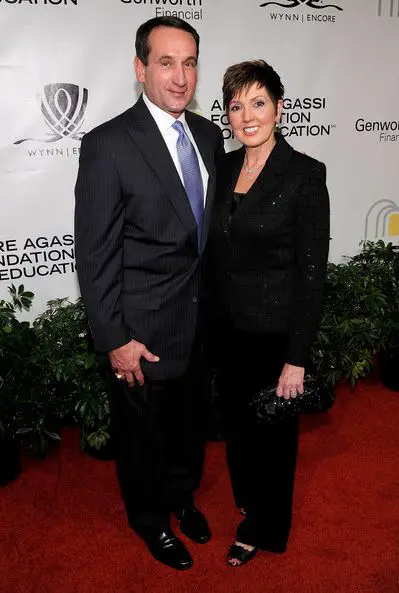 Mike Krzyzewski with wife Mickie at Andre Agassi Foundation's Grand Slam in 2010 (Photo: zimbio.com)
As of now, he resides in his $1.15 million-worth house located near Duke University with his three daughters; Debbie, Jamie & Lindy, and wife Mickie. 
Salary, Net Worth & Contract
Mike Krzyzewski has built a solid reputation for himself in the world of college basketball. Also known as "Coach K," Mike - age 72 - has been a long-time coach for the NCAA's Duke Blue Devils.
During his period with the team, the Chicago native led the team to five championships, 12 final four and 12 ACC titles. Also, he has the highest registered wins in college basketball with a record of 1,132 -344 and a win percentage of .767.
Super Model:- Kate Bock Boyfriend, Family, Measurements
From the same, he has been able to accumulate a net worth of $40 million with a salary of $9.7 million. In 2013 alone, he bagged a total of $9.7 million from coaching in private colleges.
Similarly, he was number one in the list of highest-paid college basketball coaches in the 2018 survey with a base salary of $8.98 million. Though he is near to the end of his contract in 2021, Mike is far from retirement.
With his 40th season in NCAA coming in 2020-21, the legendary coach is yet to show signs of retirement from the job, which has given him everything in life. By the looks of it, Mike still has a good year or two before he seriously thinks about retirement.