Mike O'Hearn is the founder of...of Mike being gay on twitter...verify that he is with his...shows his romance and passion on the...his net worth of...His diet included...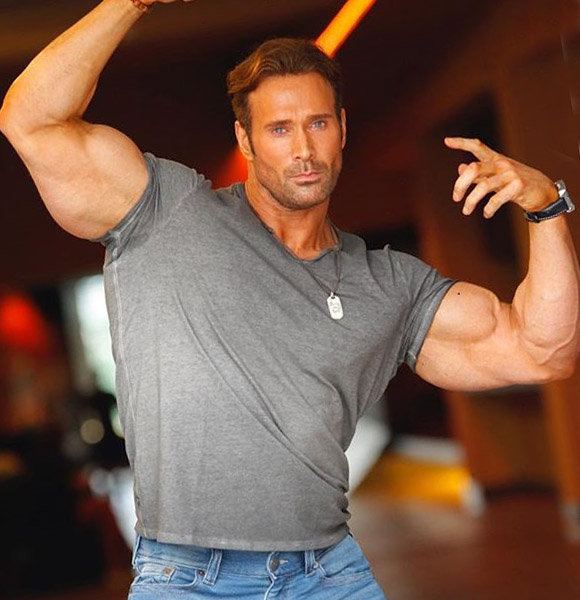 Ever wondered about the person behind Power Bodybuilding?
Mike O'Hearn is the founder of Power Bodybuilding. To give back his enormous experience in bodybuilding to society, Mike developed a 12-week workout plan on power building to gain strength, hypertrophy, and aesthetics to all bodybuilding enthusiasts. It was his training concept that helped build muscles, power, and fitness all at the same time with weights and repetitions.
Unmatched by anyone, Mike is a real-life superhero grabbing the Mr. Universe title four times and also becoming a four-time Power Lifting Champion. The 50-year-old was Fitness Male Model of the Year seven times.
No wonder, he has been featured on over 500 magazine covers and has graced the front cover of more than 100 romance novels. He is also the team captain of NBC's smash hit TV series American Gladiators. His body is not just a show and go, but show and dominate in a real sense.
Who Is Mike's Wife? Any Kids? 
There were lots of speculations of Mike being gay, esp at the beginning of 2019. However, his Twitter account verified that he is straight as he is with his girlfriend of 15 years, Mona Muresan. Not only the duo are dating, but they are also parenting their son, Titan, who was born in March 2019.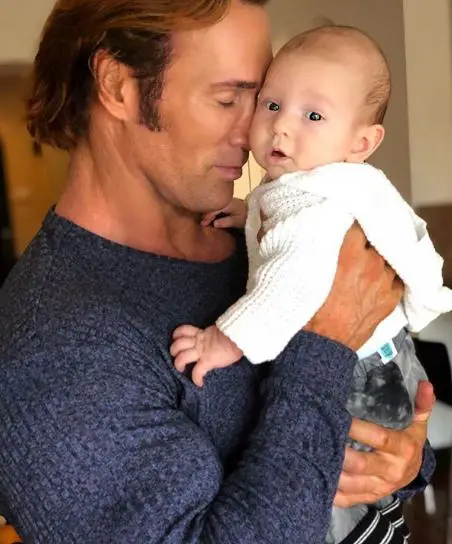 Mike O'Hearn with his son Titan on May 2019 (Photo: Mike O'Hearn Instagram)
The beautiful couple is happy together with their son, and time and again, Mike posts about his girlfriend to make her feel special. On her birthday in October 2019, he posted a love-filled comment on his Instagram: 
"It's not about finding somebody perfect for you. It's about finding someone that's better than you. They make you a better person and they make you want to work harder. They show you that you were not dreaming big enough and they give you the encouragement to be legendary. Mona Muresan is beautiful, passionate , Strong .... and just as crazy as I am Happy Bday Love."
However, before finding the love of his life, he was married to Midajah of World Championship Wrestling. They later got divorced.
How Much Is Mike Worth?
Mike has a towering height of 6 feet and 3 inches (1.91 m) and a brilliant physique.
No wonder, the Titan of American Gladiator is a well-rounded athlete who won titles like Mr. California, Mr. USA, Mr. American, and Mr. International before he had his hands full winning Mr. Universe four times. He is also a two time Iron Warrior: Decathlon of Strength Strongman Champion.
Another Professional Bodybuilder:- Iris Kyle Now, Husband, Net Worth, Family
Apart from his celebrity status, Mike is also an author of Proven Techniques for Drug-Free Bodybuilders, inspiring the next generation of bodybuilders and weightlifters for an enhancer-free natural approach to bodybuilding. Thus, he is an epitome of fitness and strength, who encourages a natural diet to build up the body and strength.
In addition to his achievements in the bodybuilding profession, he has also appeared in It's Always Sunny in Philadelphia, Knight Rider, Barbarian, Keeper of Time, and Death Becomes Her. He also made guest appearances on NBC's Days of our Lives and Celebrity Family Feud.
Dating Affairs With:- Christopher Sean Is Not Gay! Flaunts Dating Affair With Girlfriend On Instagram
Furthermore, Mike also played The Hulk in the sixty-third episode of Epic Rap Battles of History in 2016.
In conclusion, his net worth of $2.5 million is the outcome of his long career, which started at the tender age of 14, competing and winning the Teenage Washington State competition.
Further, Mike also stands at 12th in the vast list of Top 20 Richest Bodybuilders in the World.
Parents And Siblings
Mike was born on 26th January 1969 in Kirkland, WA, in a large family with ten children.
He had a special relationship with his father and mother, but sadly both of them have already passed away. Mike tweeted the mournful words on passing away of his mother in May 2013.
Likewise, in June 2018, he posted a picture remembering his father with the caption on his Twitter:
"DAD A son's first HERO #MissYouAlways"
Though not parents, Mike has his siblings to rely on during dark times. He has four brothers and five sisters.
Mike, the youngest of five boys, had got into bodybuilding as an inspiration from his dad and his older brothers. And through that, his sisters too helped him.  According to one of the tweets by Muscles & Fitness, his sisters had a significant role in motivating him to be stronger. 
"American Gladiator @MikeOHearn tells the story of getting beat up by his sister and how it pushed him to get fit."
In conclusion, Mike worked hard and became the inspiration for the whole world in the field of power building.