Entertainment
Mikey Garcia is Married and Has a Wife! Keeping the Fight in Family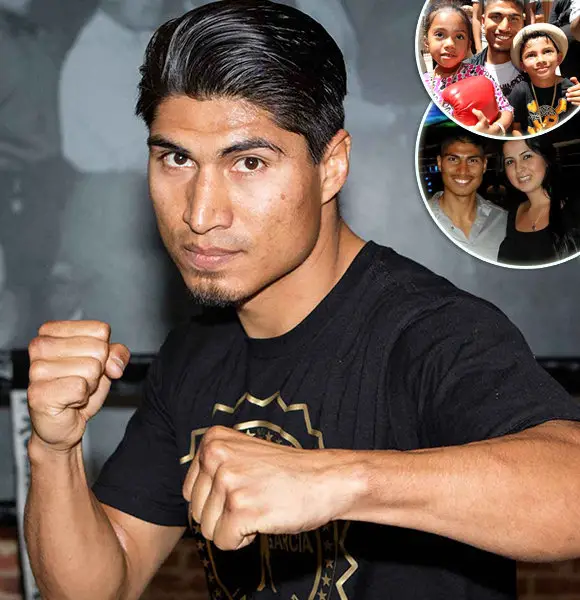 "Boxing is beautiful brutality, and the devil is in the duality" - Brian D'Ambrosio.
The quote above stands very true as boxing is, without a doubt, one of the most extreme and brutal sports to exist. It takes a lot of hard work and extreme physical endurance.
If you are a fan of boxing, we are pretty sure you are familiar with the name Mikey Garcia. The American boxer does not need further establishment when it comes to his professional life.
Mikey Garcia's Wiki: More About His Wife and Family
The 30-years-old Mikey Garcia has already bagged the title of triple champion after previously being the holder of featherweight title in 2013 and the WBO junior lightweight title in 2013.
He started his boxing at the wee age of fourteen. The boxer has achieved a lot for his age in the world of boxing, and he hopes to follow the path of the famous boxer "Mayweather" in the future.
"I know that I have the possibility to be the biggest star in boxing like a Floyd Mayweather, and I think I'm on track to accomplish that. I don't see a lot of guys in the sport with the resume of accomplishments that I have. I'm going to continue take on the best and beat my opponents convincingly,"
It is no surprise that Mikey Garcia chose boxing as a career, as his brother, Robert Gracia, was also in the same profession and a former world champion. Both the boys started their boxing training with their father, Eduardo Gracia.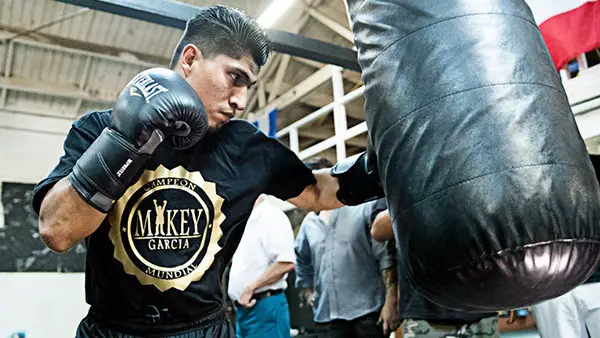 Mikey Garcia during his training session. (Photo: Boxingnewsonline.com)
Renowned boxing figure Mikey Garcia is very down-to-earth in person. The boxer is married to his beautiful wife Fatima, and the couple is blessed with two beautiful children: Django and Ryu Gracia. He named his son Django after watching the movie Django Unchained (2012).
Mikey does not talk much about his family out loud, but the boxer sure does flaunt them on his Instagram 
Back in September 2017, he took it to Instagram to post a video in which his two kids are seen with boxing gloves showing some moves. 
Being the father of two, both him and his wife are very fond of children. The couple visited  Loma Linda University Children's Hospital and filled the table with toys, coloring books, souvenirs, tee shirts, and hats for the sick children.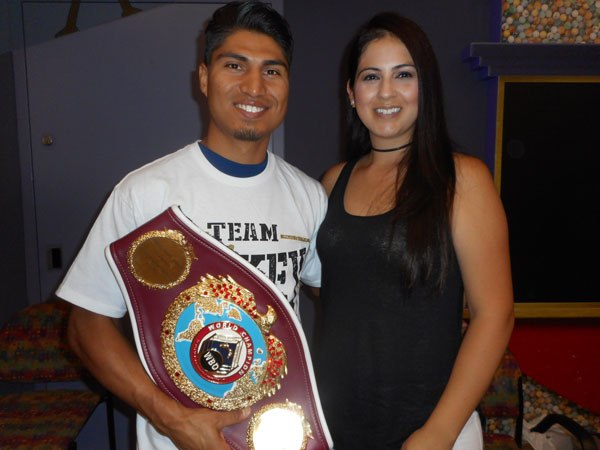 Mickey Gracia visits children hospital along with his wife, Fatima. (Photo: iecn.com)
The boxer shared his thought on his visit to the hospital and expressed:
 "What I do is nothing compared to what these kids are going through. I didn't know what to expect today. Everybody is fighting for something. There was no way to prepare for this. I have kids of my own and this brings it into prospective. I like helping people out. Maybe I can provide them a few minutes of joy." 
Now that is adorable.
Read also: Anthony Joshua & Girlfriend Split As Young Parents! Ideal Wife Boxing Champion Looking For
This is not the first time the boxer's kindness and nobility were witnessed. When a fan of his was waiting table for Mikey and his wife, she was not able to go up to her star and take an autograph. She took to Twitter to express that, to which Mickey responded with the sweetest gesture.

He just keeps getting more lovable!
He has never been linked to any rumored girlfriend or had public dating affairs with others than his wife. The boxer who is Mexican by ethnicity is fluent in Spanish and often uses that language to communicate. His estimated net worth is still under review and has not been disclosed.
Wins Historic Title, Wants To Fight Errol Spence Jr
 Mikey has knocked down rugged Russian Sergey Lipinets for the first time in his career and has taken his IBF junior welterweight title by unanimous decision. The win gave him a world championship in his fourth weight class which puts him alongside the hall of farmers as the only boxer to win the titles at 126, 130, 135 and 140 pounds.
You may also like: Ricky Hatton Career Record Reflects Fat Net Worth! Among Richest Boxers Now?
Well after having his historic win, the big dreamer Mikey has found a new source of motivation for himself. According to Mike Coppinger at The RING, Mikey now wishes to battle with Errol Spence Jr in coming December.
Recently on July 28, Mikey faced Robert Easter Jr during an intriguing unification fight that was held in Los Angeles which was live on Showtime. ​​​​​​